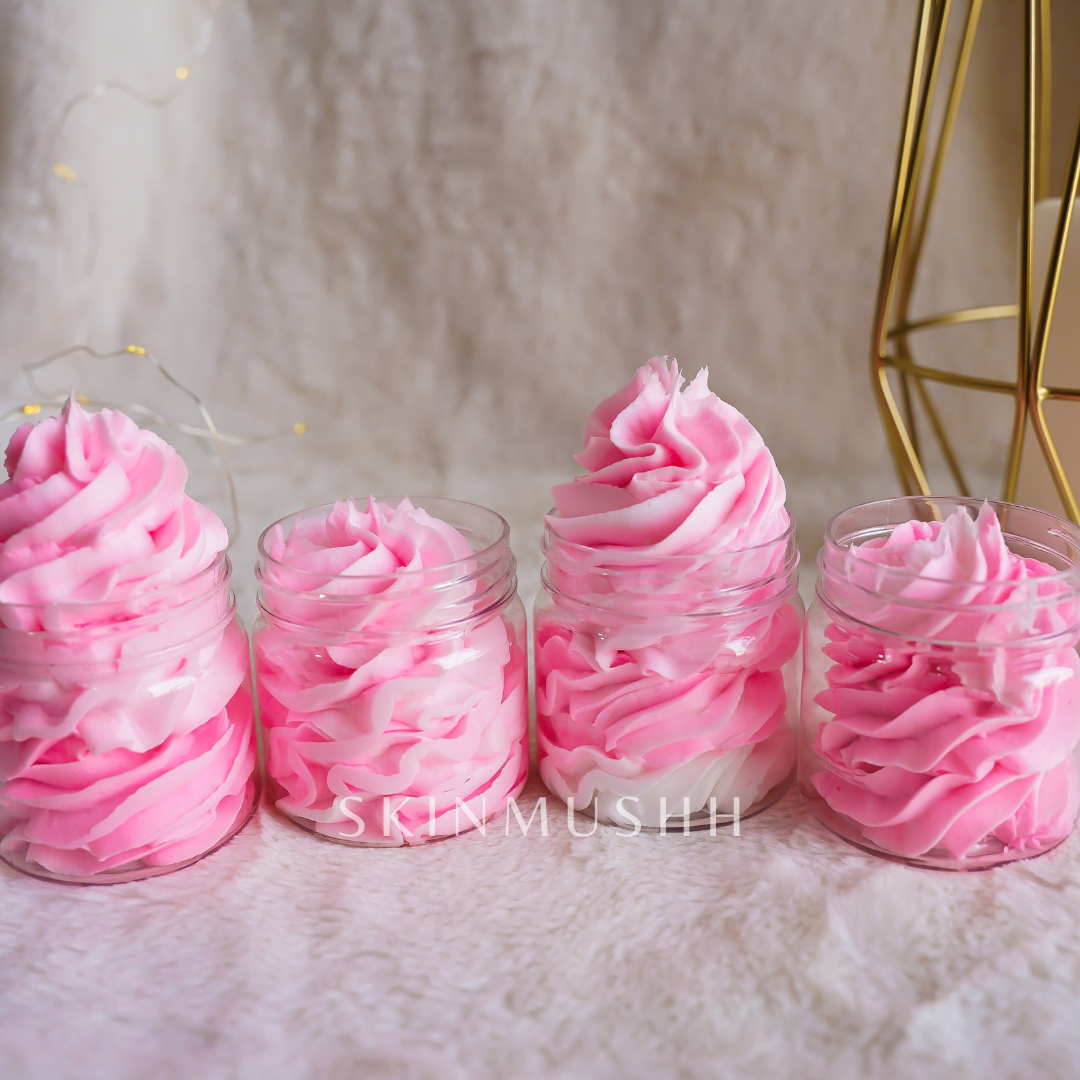 Cherry Blossom Whipped Soap
Sultry and exotic smell, highly suitable for winters, helps to treat skin problems, alleviates your mood, kills all sorts of bacteria and washes off the dead cells, thus very good for skin and helps in calming the menstrual pain.
The aroma is very soothing, keeps you calm. It washes away all the dust and pollutants, helps to keep your skin clean and healthy, reduces pimples and dark spots and also it's very moisturising.