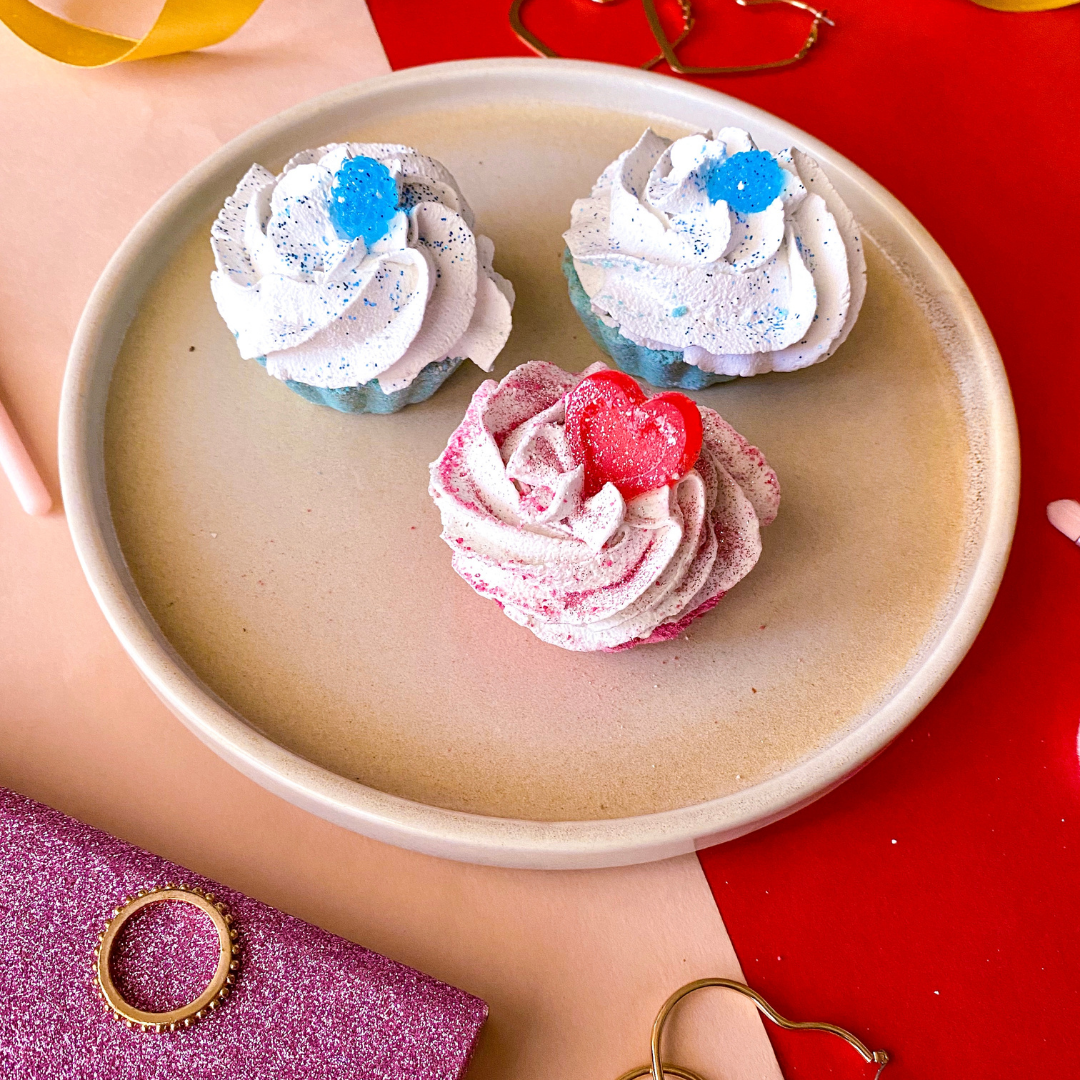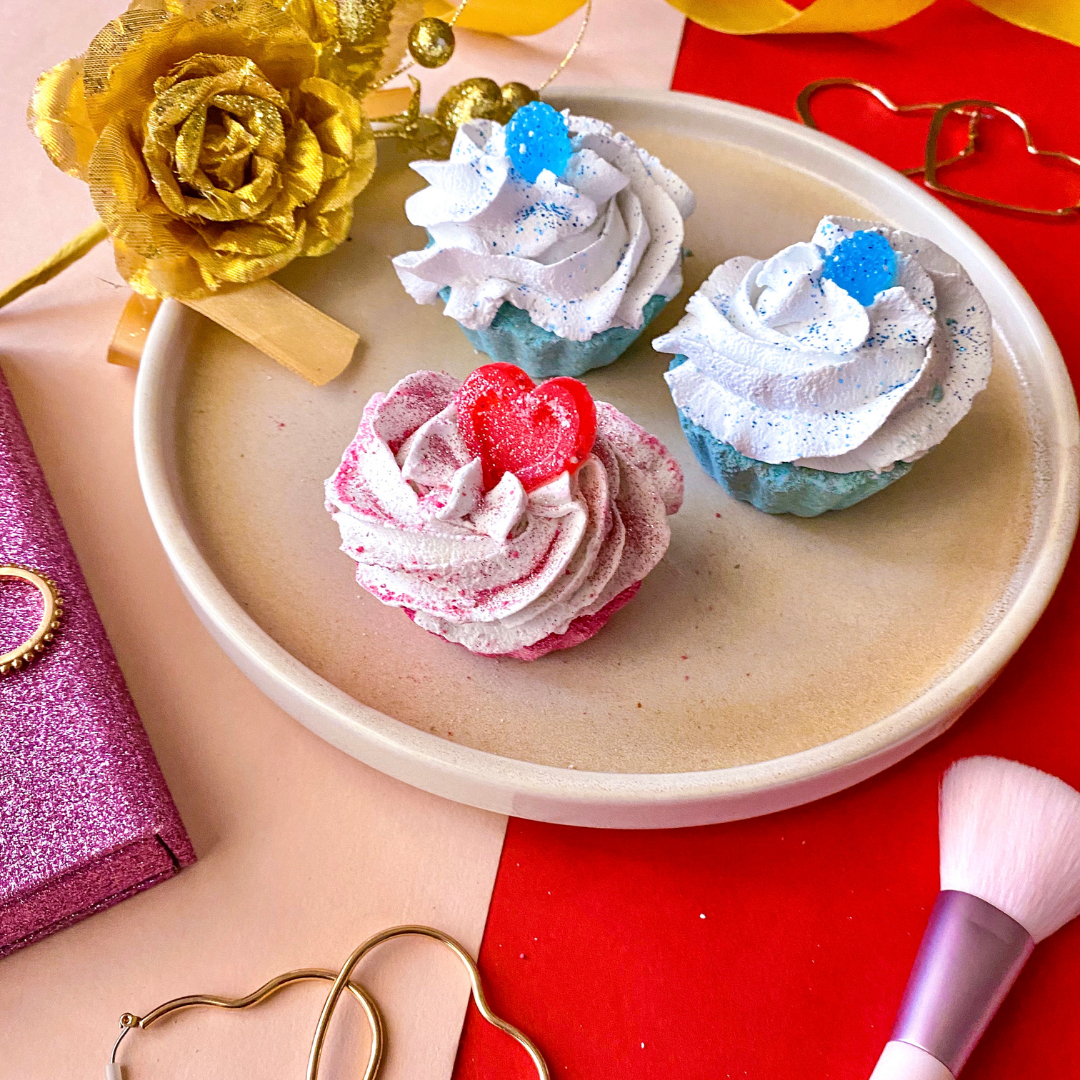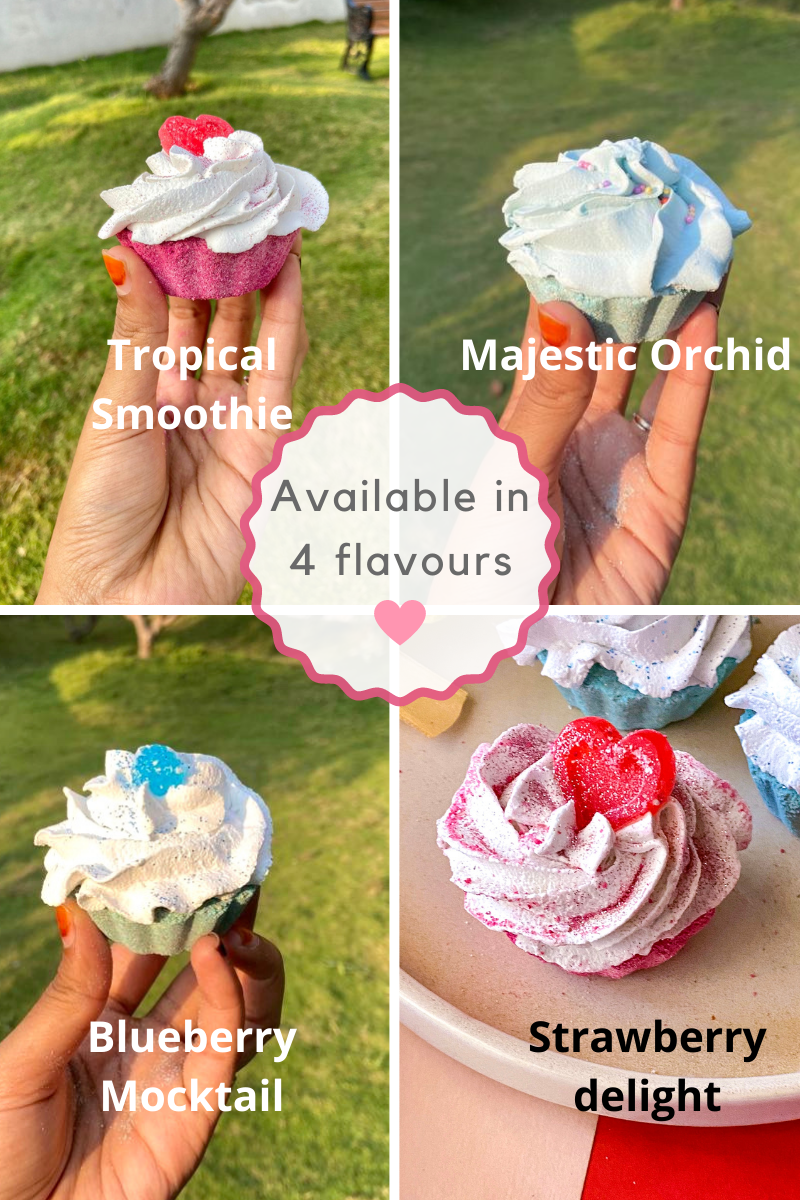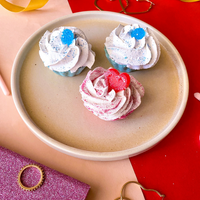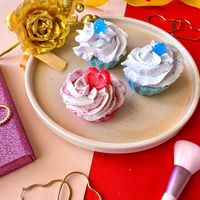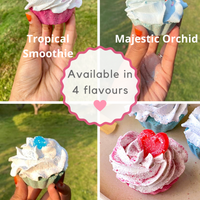 Don't they look delicious? They not only look so appealing but also smell beautiful. Cupcake Bathbombs are your perfect choice on a tired day. Just scoop one cupcake in your bucket and your day instantly gets a little better. These create fizz and bubbles which are super nourishing for your skin. They detox your skin, washes away all impurities, throughly nourishes and moisturises your skin, and leaves you a healthy, soft and glowing skin. The aroma calms your mind and helps in relaxation.
These are available in 4 flavours:
Strawberry delight: Pink
Tropical Smoothie: Red and white
Blueberry mock tail: Blue and white
Majestic Orchid: Blue
These are a perfect treat you can gift yourself ever! Self care matters, and that's why we have launched these budget friendly cute cupcake bath bombs. Not to forget, they make a very thoughtful gift to your loved ones.
You can also gift your loved ones a self care hamper which includes this bath bomb to remind them of taking care of themselves and do a little something to bring a smile on their face