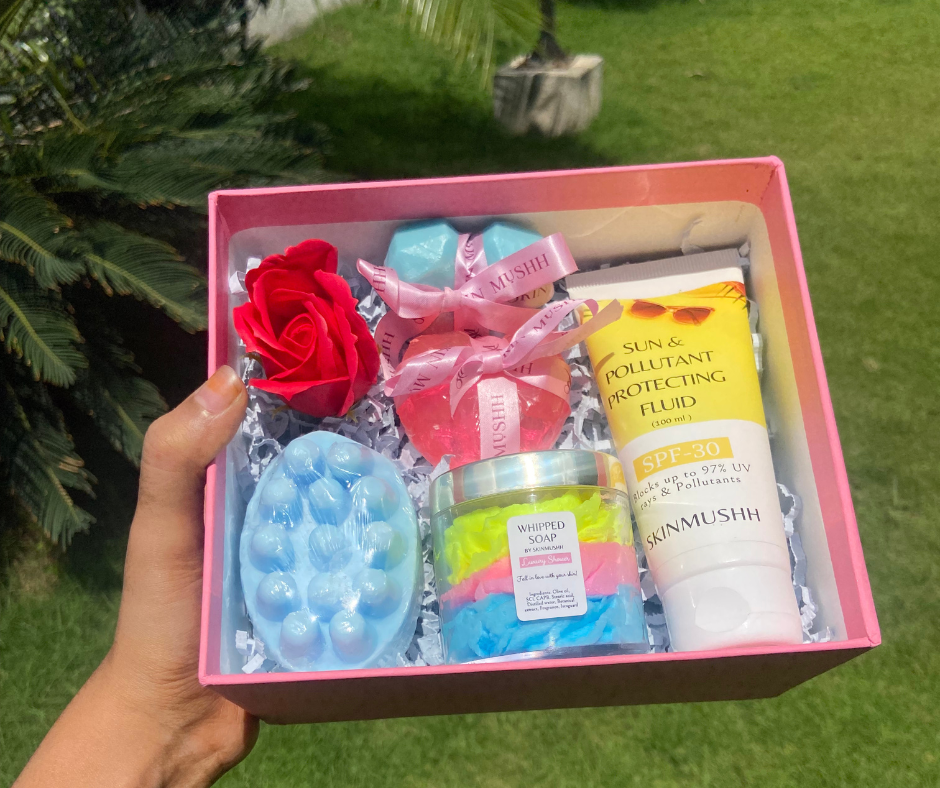 2 heart soaps- to show them how important they are to you
A rose soap! Which is not just for the visual appeal but is an actual soap!
A whipped soap for the ultimate bathing experience
A melt and pour soap
Our best selling body susncreen! To protect your loved ones from the sun damage that happens during festive prep

This is a budget friendly hamper which will make your loved ones occasion a little more special. It is filled with warmth and love from our as well as your end which will for sure lighten up the person's mood. Happy Gifting!!