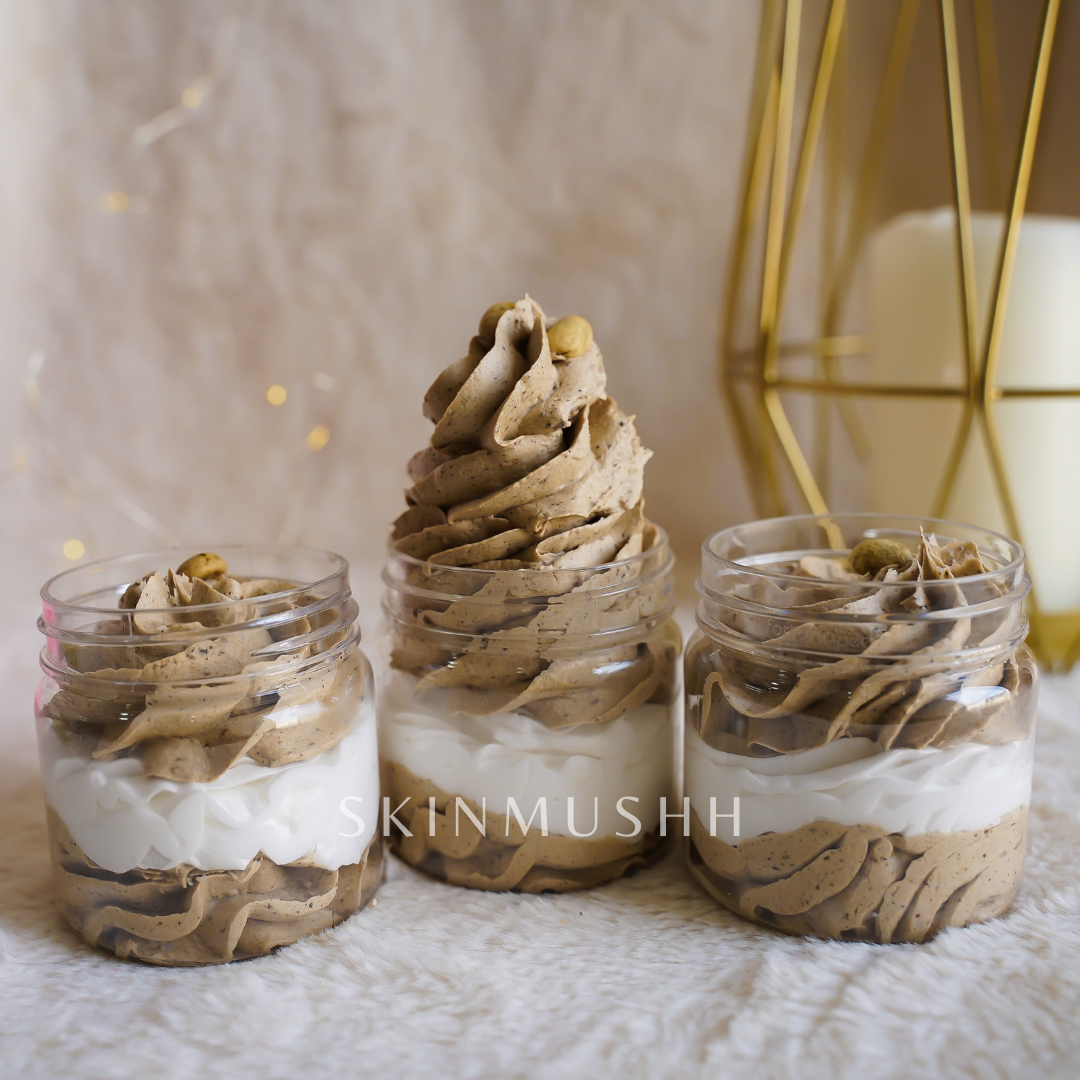 This is our brand new launch from the Starbucks collection, and this will sure short give you a Starbucks nostalgia because of its cafe latte feel.
Named after Starbucks because it smells like the perfect cappuccino you would have during your chill time.
This is a unique formulation which is amazing for the skin because this is a whipped scrub with pretty swirls 🤎
It's super smooth and therefore also makes your skin very smooth and glowing.🤎
Has harmonising and relaxing properties and purifies, firms and tones your skin to give you the perfect set. It's hard to simply just ignore this soap I swear!
It not just improves your skin, but also soothes your mind and keeps you calm and less irritated!!🤎