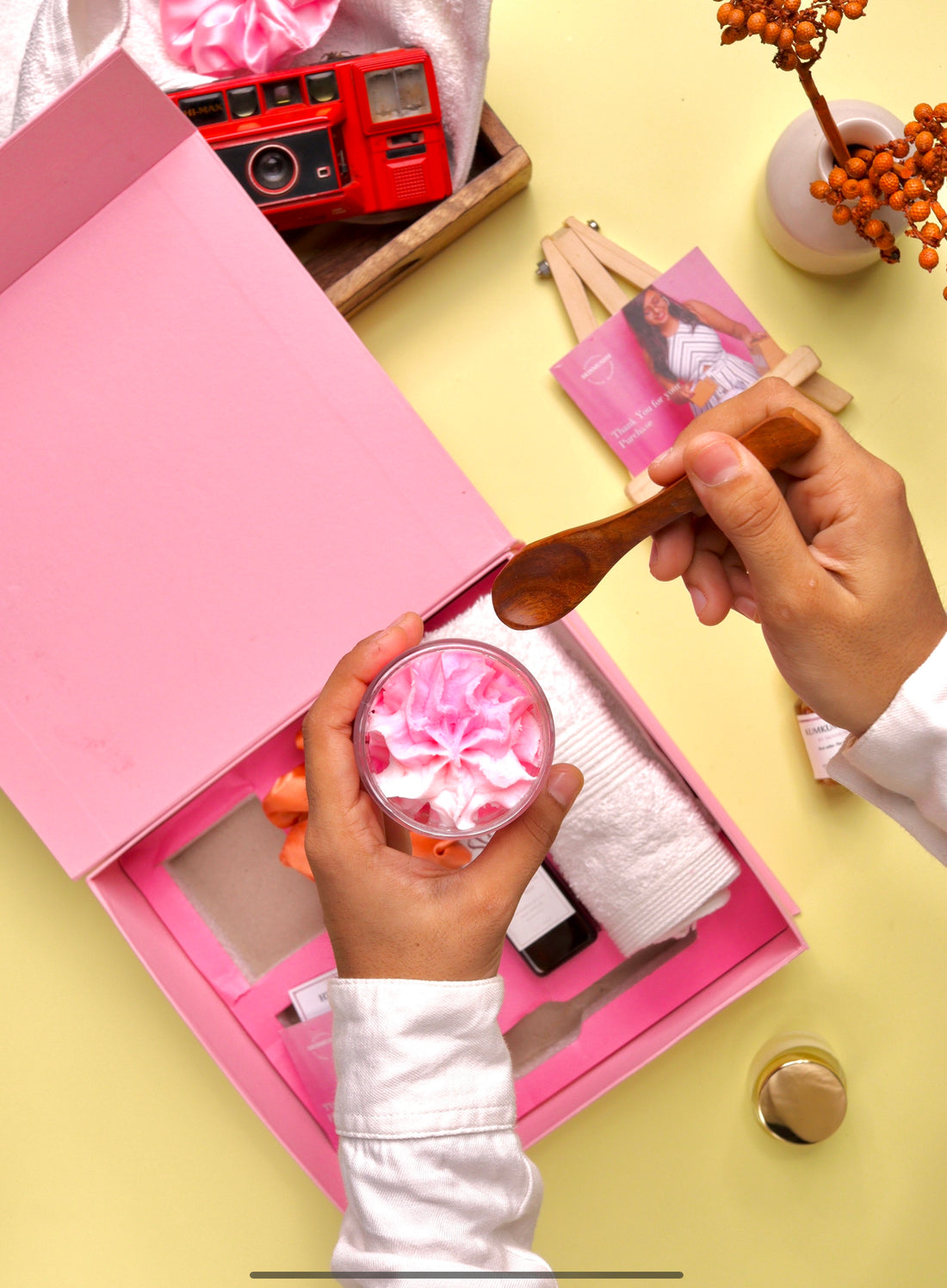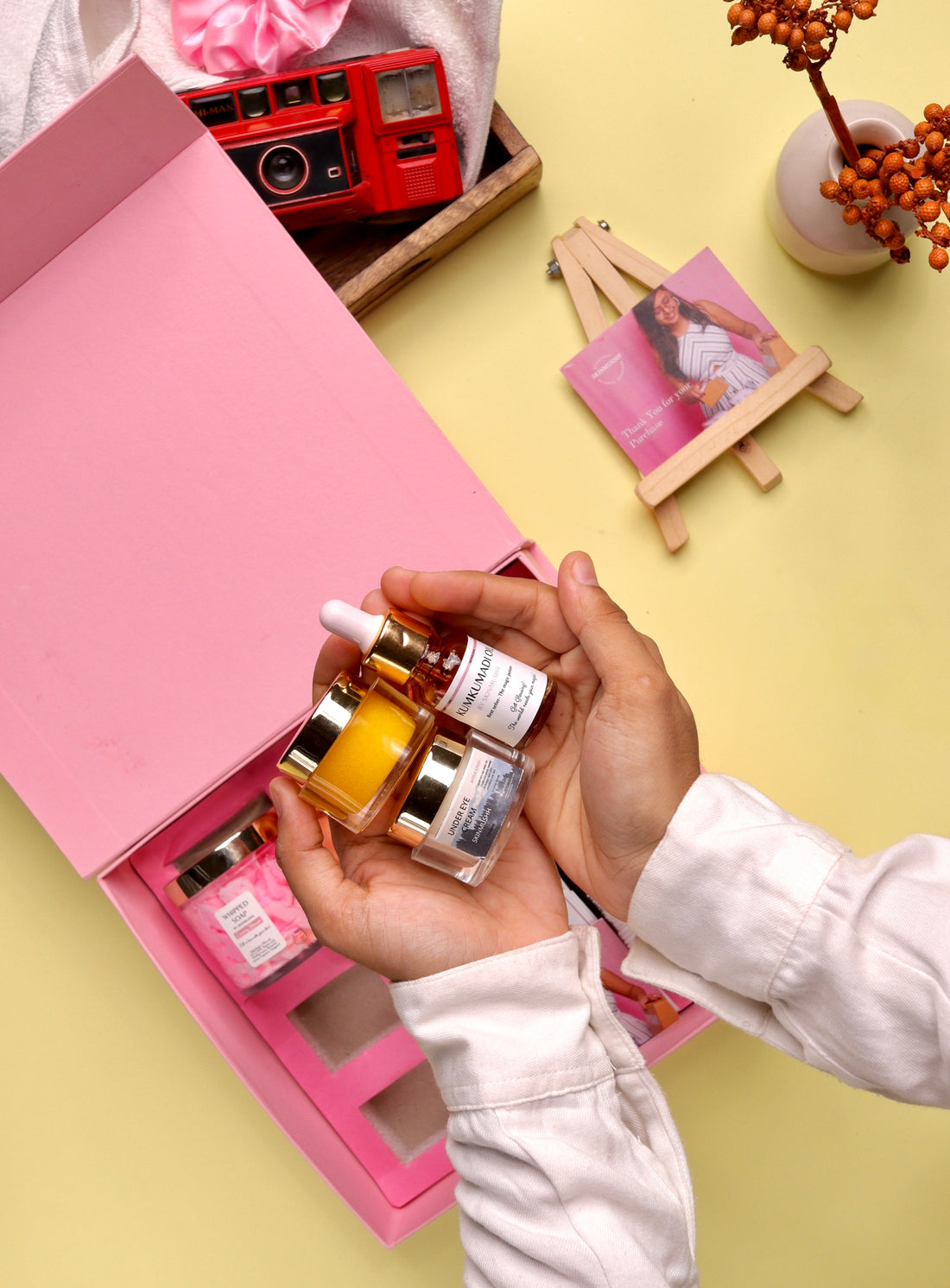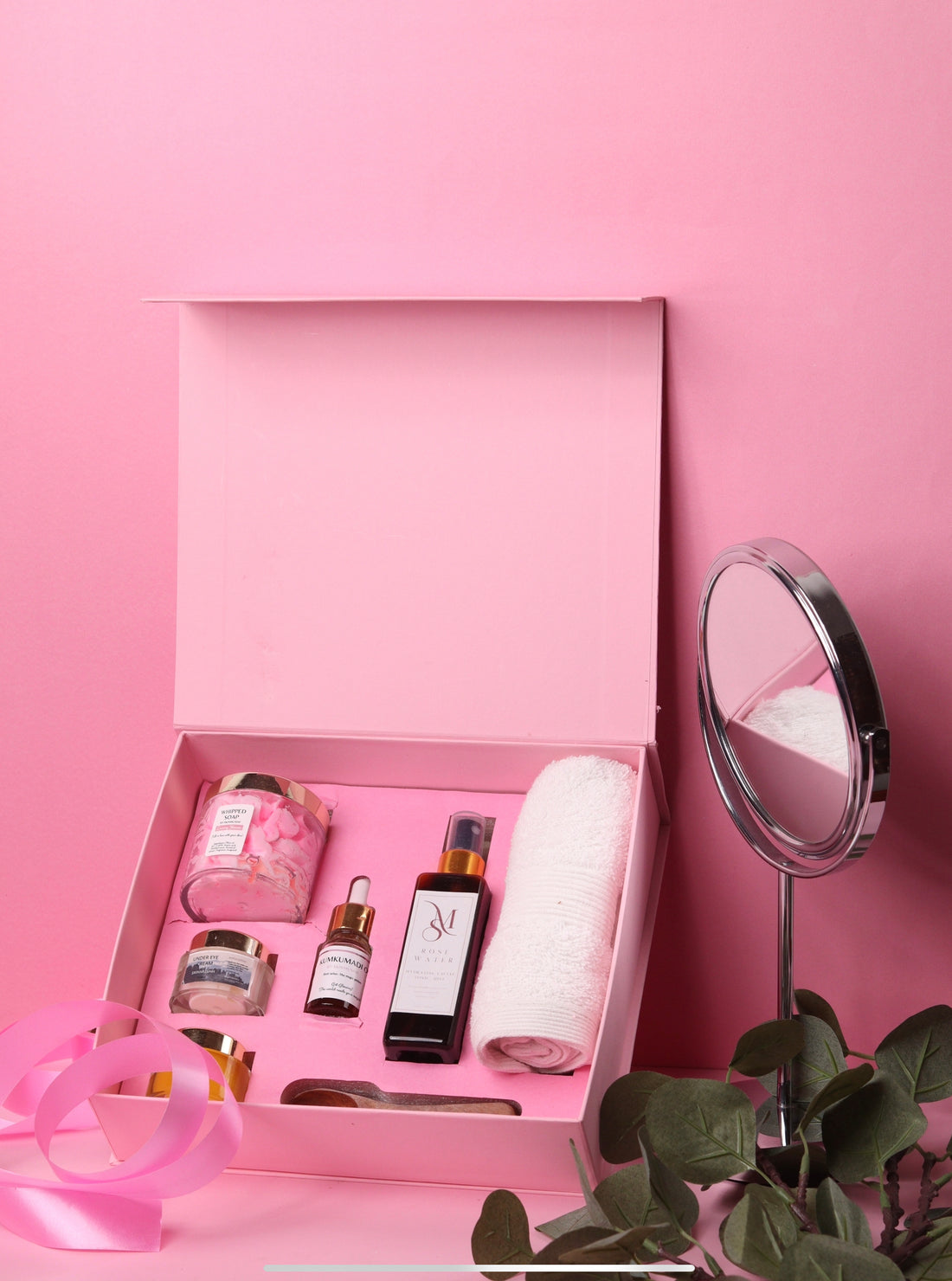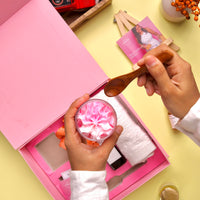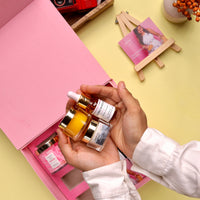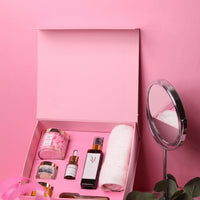 Ultimate Glowing Skin Gifting Hamper
Get glowing with our skinmushh Kumkumadi glowing hamper which contains products with the most premium quality ingredients that bring out 100% results plus it has all our best sellers which have had over 1000+ Reviews with proven results. 
The hamper contains:
Our best seller kumkumadi oil for glowing and bright skin
Kumkumadi ghee for the ultimate nourishment and healthy skin
Whipped soap for 7 star luxurious like bath
Under eye cream to get rid of the tired working hours dark circles
Kumkumadi reposeful water on a tired and sunny day for refreshment and glass like skin
Towel and a spoon
This is the perfect hamper to fix all your skin problems starting from dull skin, blemishes, dark circles, rough skin, oily skin, dark spots, brightening, illuminating and much more. You can easily keep high hopes from this hamper to make your skin look the best.