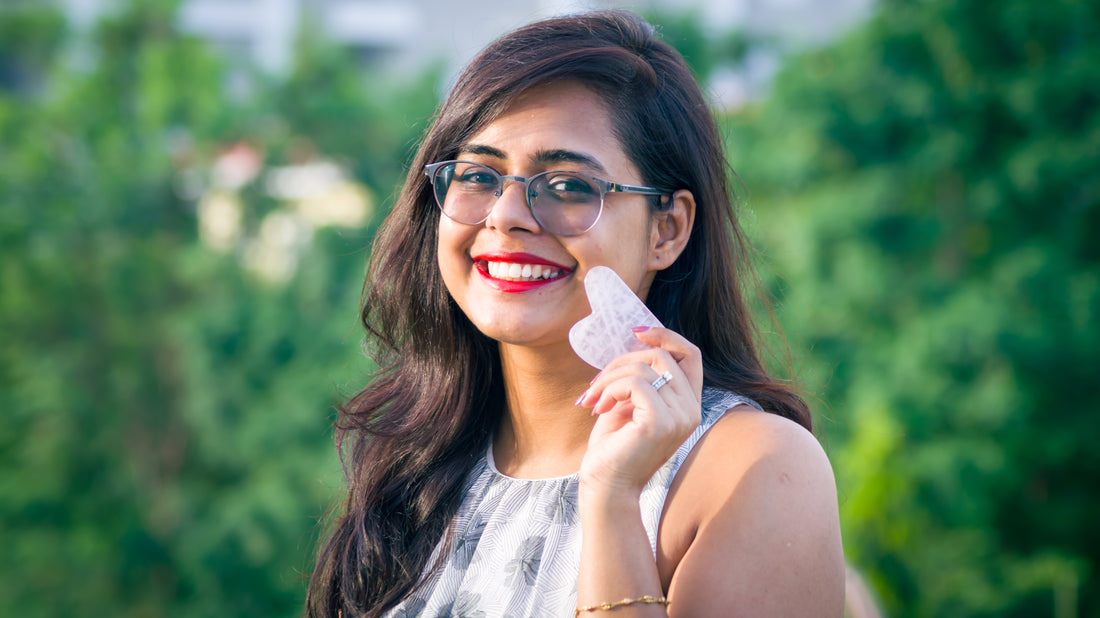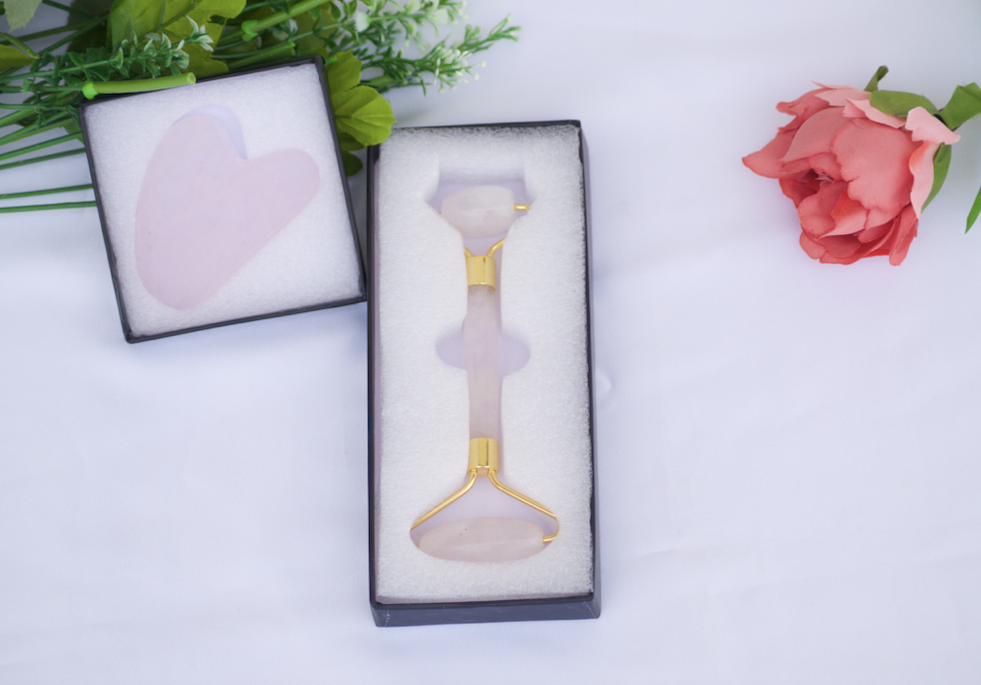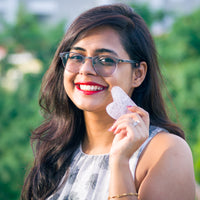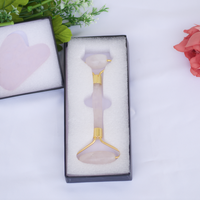 Facial Kit- Rose Quartz roller and Gua Sha, With Kumkumadi oil FREE
These are made of rose quartz stone traditionally used as a wellness tool. It is made with 100% authentic rose quartz without any added chemicals. Rose quartz as a stone stands for beauty, love and is popularly used to charm and promote emotional healing. 
It is a perfect combination to use. Along with this kit of jade roller and Gua Sha, 1 Kumkumadi oil roll on absolutely free and one facial mist (10ml) free as well!!
It helps in:
1. Stimulating blood circulation
2. Getting rid of double chin
3. Promotes radiant skin
4. Increases absorption of skin care products
5. Improves quality of sleep
6. Reduces stress and anxiety
8. Deeply massaging oils, serums for better results
9. Purifying skin
10. Reducing muscle tension
11. Reducing stress
12. Reduces dark circles
13. Helps with debating and reducing puffiness in face
14. Sharpens jawlines
15. Helps in healthy, fresh and energised skin

16 Reduces puffiness, fine lines, wrinkles and other anti ageing properties
Directions for application:
Apply a toner or a face mist, followed by an oil or serum (Eg; Kumkumadi oil or anti acne serum) and then gently use the jade roller.  
Cheeks & Jaw: Place the large end of the jade roller on your chin, apply medium pressure and roll it towards your ear. Repeat in the same spot 5 – 6 times, then move up along your cheek. Repeat on the opposite side.
Forehead: Next, move up to your forehead. Starting in the middle of your forehead, use the large end to roll towards your ears. Repeat in the same motion 5 – 6 times then switch to the opposite side of your forehead.
Under Eyes & Brows: Using the small end, apply medium pressure and roll from the inner eye towards to outer corner. Repeat 10 – 15 times and switch to the other eye.
Neck & jawline: Start from the base of the neck to jawline in an upward roll. Repeat 5-10 times. You can also roll lower around the decollete area. Next Roll from the chin towards the ear just under the jawline, chiseling the jawline. Repeat 5-10 times.
To clean: 
Clean it with water or a damp cloth. Use cold or normal temperature water. Handle it with care and store it in the box.