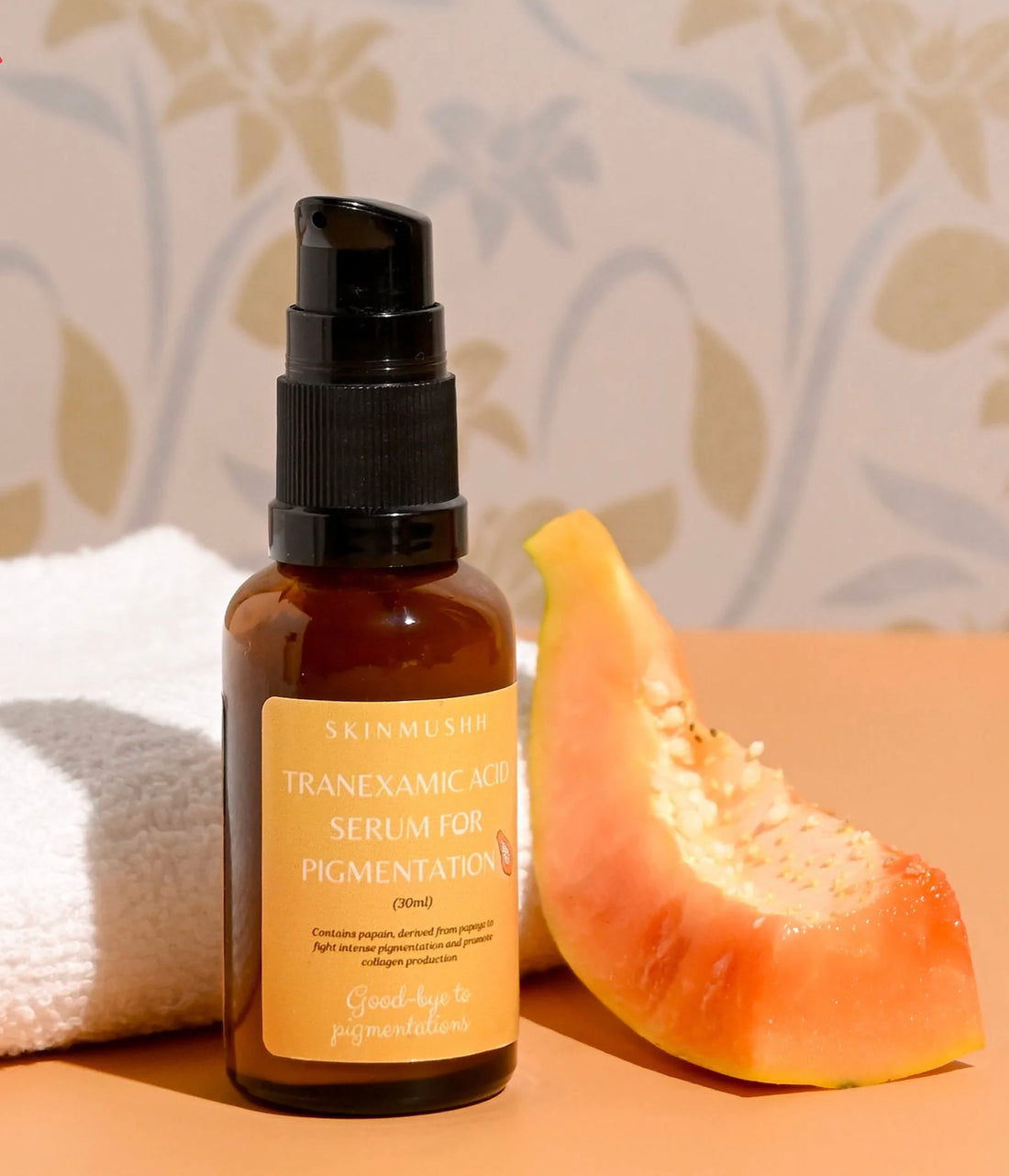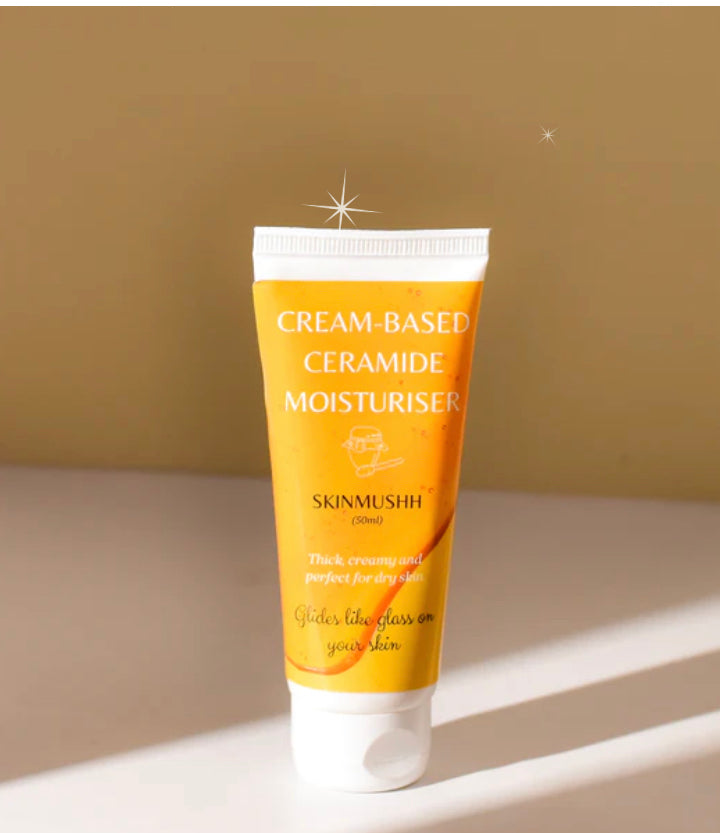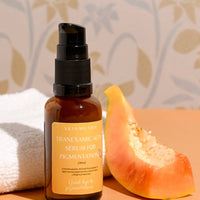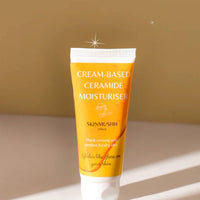 Nothing to hide on your skin anymore. Our Hyper pigmentation kit solves the main problems of uneven skin tone, pigmentation, dark spots, dull skin, dark circles, acne and pimple scars and adds freshness to your face. 
It consists of:
1. Hyper Pigmentation Tranexamic Serum:
A true magical blend of perfect actives together to get rid of that rigid pigmentation from ages. Here are the ingredients that will bring change: 
Main benefits of Tranexamics serum are : 
- Fades discoloration
- Brightens skin
- Reduces the appearance of acne scars
It helps in cleansing your pores of bacteria that may be causing irritation or breakouts. reducing inflammation so acne becomes less visible, less red, and less irritated. gently encouraging cell turnover so your skin heals more quickly and scarring is minimized.
It also has Niacinamide that reduces inflammation , which may help ease redness from eczema, acne, and other inflammatory skin conditions. Minimizes pore appearance. Keeping skin smooth and moisturized may have a secondary benefit — a natural reduction in pore size over time.
2. Honey Ceramide Moisturiser 
This moisturiser is especially designed for all skin types to beat the dryness which has already started to cripple in.

Honey has great benefits like skin brightening, hydration, and prevention of acne breakouts. It also helps in soothing irritated skin and gives a natural glow. It also offers deep hydration because it is a natural humectant.
Honey helps your body's healing process, which may help fade acne scars.

3% Niacinamide boosts collagen production to improve skin texture, including smoothness, fine lines and wrinkles and helps brighten and fade hyperpigmentation through the regulation of melanosome transfer. Niacinamide is an anti-inflammatory that works to reduce the swelling and redness associated with acne.