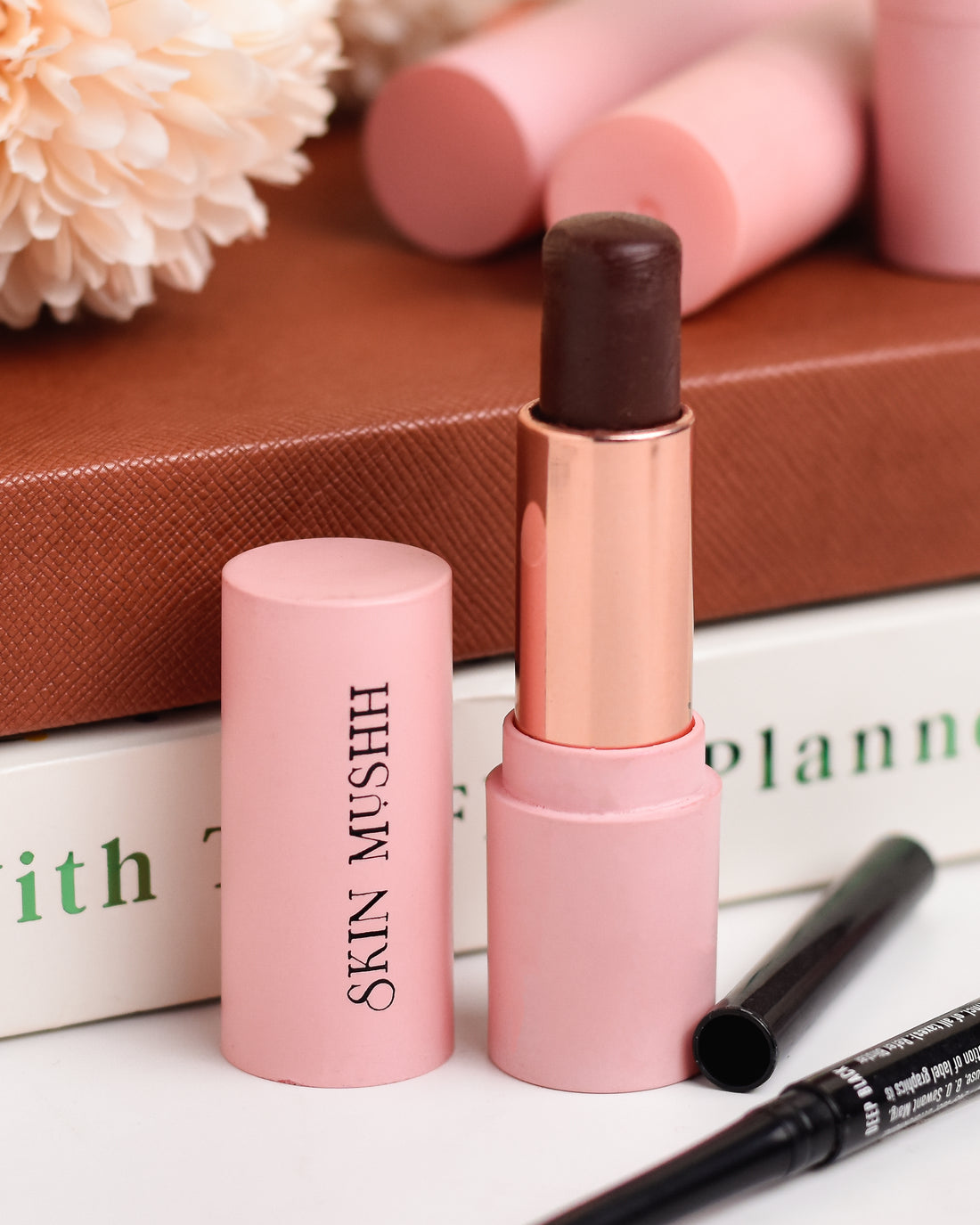 If coffee/nude colours is bae, then this wonderfully delicious chapstick is just what you ordered. 
Delicately infused with the luxurious aroma and goodness of coffee, this chapstick will help your lips stay moisturised and plump. 
What's more, you can say goodbye to rough, chapped and dry lips forever.
Our Dusky Dawn chapstick comes with a special blend of all natural ingredients that'll leave your lips feeling oh so soft!
And as an added bonus, the Dusky Dawn chapstick has a rich brown tint that works perfectly with any outfit you choose. 
So ditch those chemical-filled lipsticks and give your lips the TLC it needs 
Benefits: 
The Dusky Dawn chapstick has a whole host of benefits, they are: 
Moisturises your lips leaving them feeling soft and supple. 

Helps beat dry, chapped and cracked lips

It's brown tint makes it a one stop application that's natural and awesome looking. 
Why you should buy:
Who doesn't like an all natural chapstick that works like a lipstick while giving your lips the care it needs? If you've been looking for a chapstick that works like a charm, our Dusky Dawn/ chapstick is for you. 
It's time to say hello to soft and moisturised perfect lips!