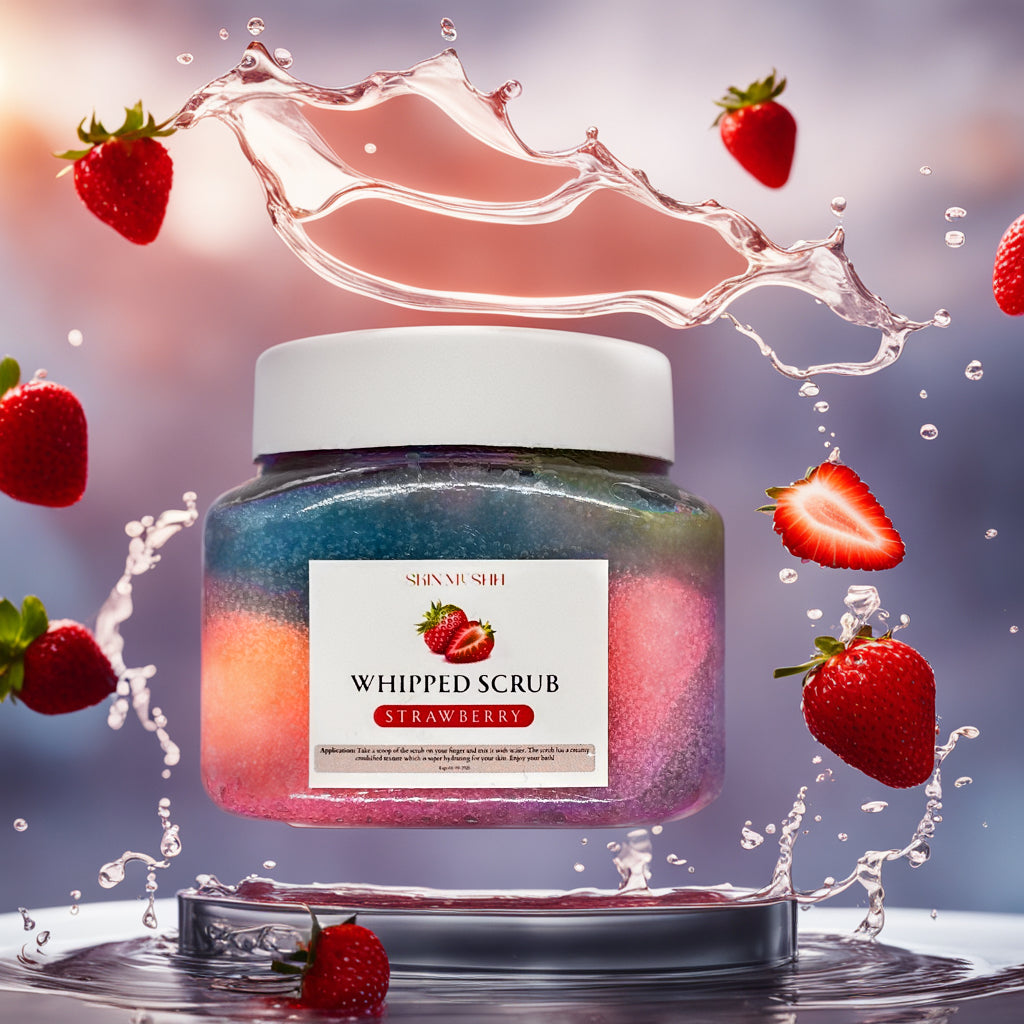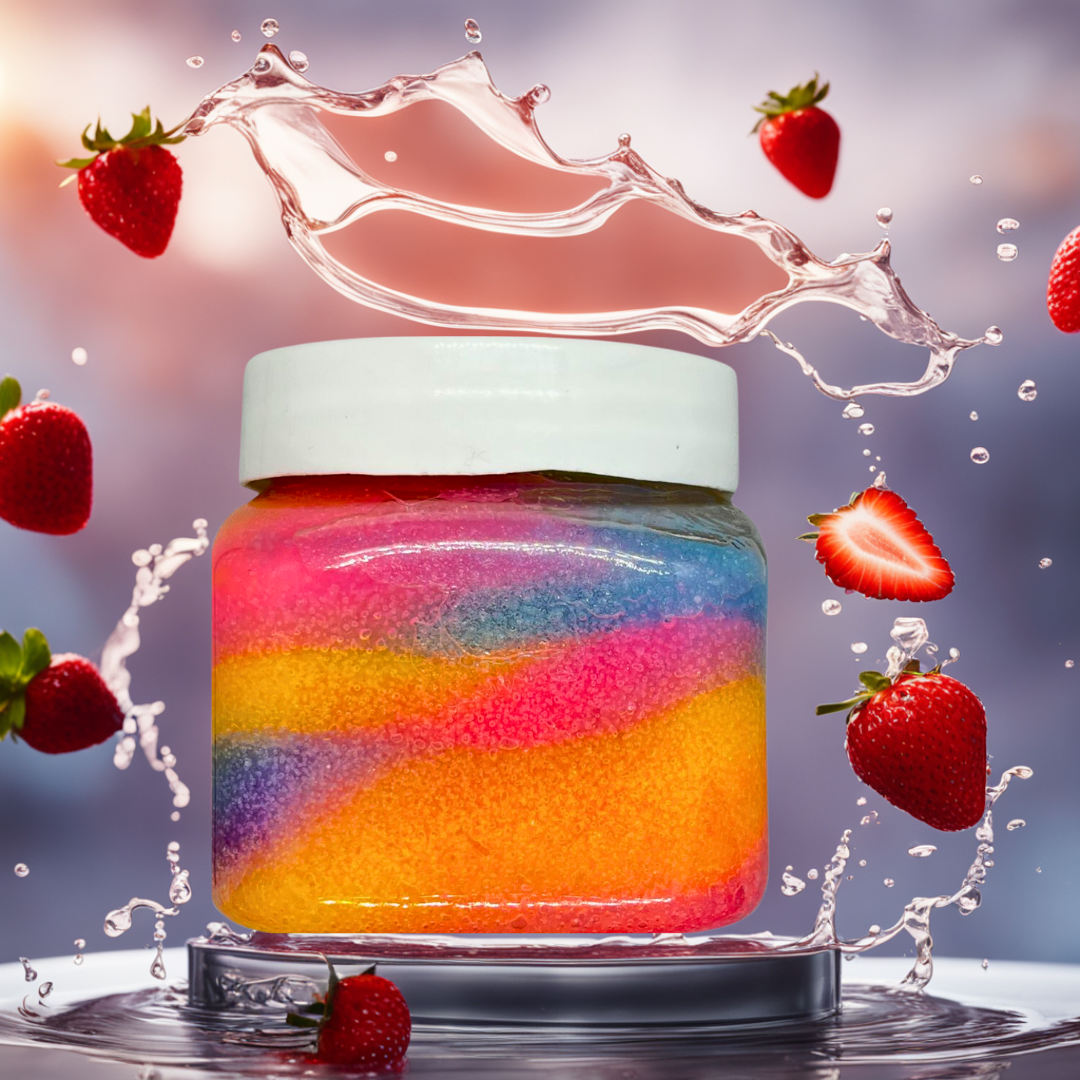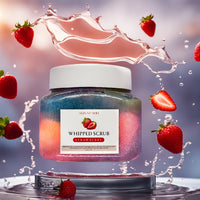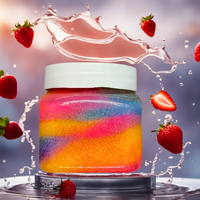 Strawberry Milk Scrub-200gms
Strawberries are the most delicious fruit and maybe we all will agree on this. They are juicy, they are sweet and most importantly they have got most of the nutrients needed by our body to remain healthy. This super fruit performs magically when it comes to treating and rejuvenating the skin.
This is very different from a soap or the regular shower gels because it's loaded with butters like shea butter,cocoa butter, mango butter and various essential oils to keep your skin healthy and nourished for winters 
Strawberries have strong astringent, antioxidants and anti-inflammatory properties that can treat sunburned skin, can delay ageing, and protect skin from UV rays. Strawberries are rich in alpha-hydroxylic acids that can help you to get rid of dead skin cells and also can improve your skin conditions. The salicylic acid in strawberries helps to get rid of the skin condition.
Skin Mush has brought to you the super-effective  and super-replenishing Strawberry Scrub packed with the goodness of strawberries. Easy to use, this Strawberry Milk Scrub comes in a repurposeful jar, in the form of creamy shower gel.
Benefits:
Strawberries contain an antioxidant called ellagic acid. This ellagic acid is a miracle for preventing wrinkles.

Our Strawberry scrub has a good amount of Vitamin C which helps in skin colour lightening and gives you a radiant glowing skin.

Anti-inflammatory properties in strawberries treat acne, soothe your skin and prevent inflammation and is an effective remedy to treat cracked heals.

Antioxidant packed strawberries help in reverse the damage caused by the ultra violated rays and free radicals.

Being a good source of both AHAs and BHAs, strawberries help in improving the overall  texture and appearance of the skin and give a youthful and bright complexion.

The salicylic acid present in strawberries helps in reducing hyperpigmentation and fades away dark spots.

Our Strawberry Scrub is suitable for all skin types.
How to use:
 Our Strawberry Milk Scrub is like a soap and is very easy to use. Just take out a two tablespoon of whipped sscrub and mix with water. Now wet your skin with warm or plain water and apply this mixture all over your face and body and massage in circular motion for a while. Rinse the scrub with plain or warm water followed by a moisturiser.
Why you should buy this:
 Our Strawberry Milk Scrub is a scrub in the form of Whipped soap. You can achieve glowing bright youthful skin with Strawberry scrub. With this two in one soap you can get one stop solutions to all your skin problems.So this summer opt for Skin Mush's Strawberry scrub and achieve a beautiful youthful skin.