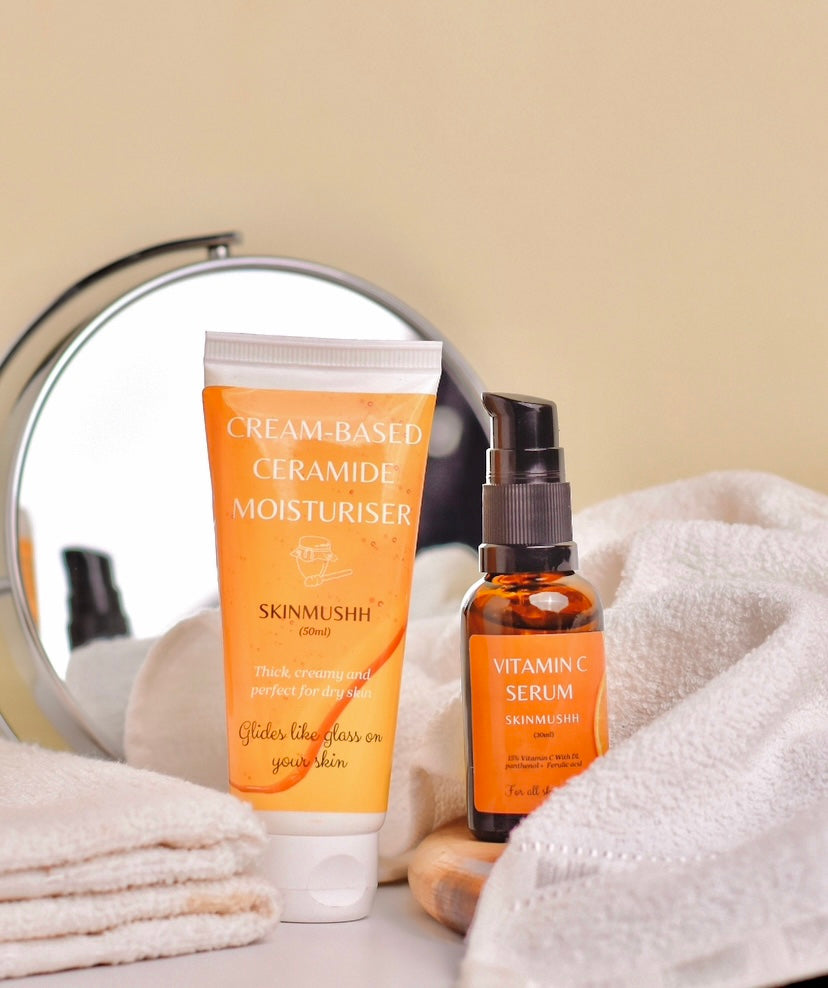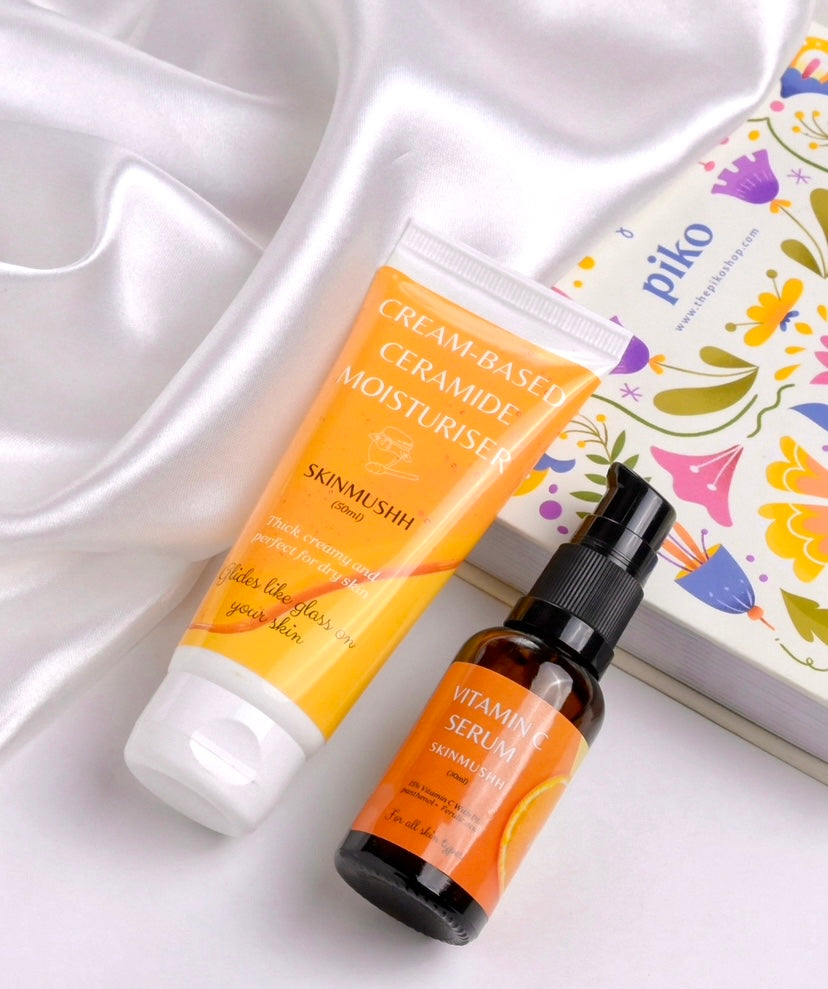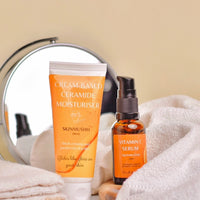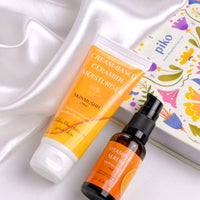 Let your self love grow with little things starting from pampering yourself. On this month on love we bring to you a very thoughtfully curated love kit for your glowing skin. It consists of a vitamin c serum and a ceramide cream at 50% SALE. 

Ceramide cream: 
This moisturiser is especially designed for all skin types to beat the winter dryness which has already started to cripple in. The ceramides along with a mixture of high grade effective skin care ingredients acts as an agent to lock moisture in your skin and helps with concerns like pigmentations, dryness, nourishment, dark spots, tanning, acne and much more. It acts as a natural fixing agent which repairs the broken barriers of the skin thus preventing future problems.
It goes deep inside your skin layer and nourishes and fixes the damages that have been caused by dust, pollution, bacteria etc. In short, it's a whole in one combo for the perfect smooth skin surface you always dreamt of.
Vitamin C Serum: 
Our new vitamin c serum has 15% vitamin c content, one of the highest you can find,  Vitamin C helps to protect the skin from UV damage, boost collagen production, fade scarring, brighten the complexion, while also reducing hyperpigmentation, wrinkles, redness and breakouts. 

Vitamin C is also rich in antioxidant and thus repairs the deepest layers of the skin. And goes without saying, the hydration and nourishment it provides from Hyaluronic acid is a must to combat the coming winter dryness.


Our serum is ideal for people who have used Vitamin C before as well as beginners who are just starting their skin care routine and also ideal for those who follow a skin CTM routine.

These are rooted in science formulations and supported with extensive research and FDA approved. Overall, Vitamin C helps to make your skin glowing and nourished. It diminishes dark spots and repairs uneven skin tone as well as pigmentation.