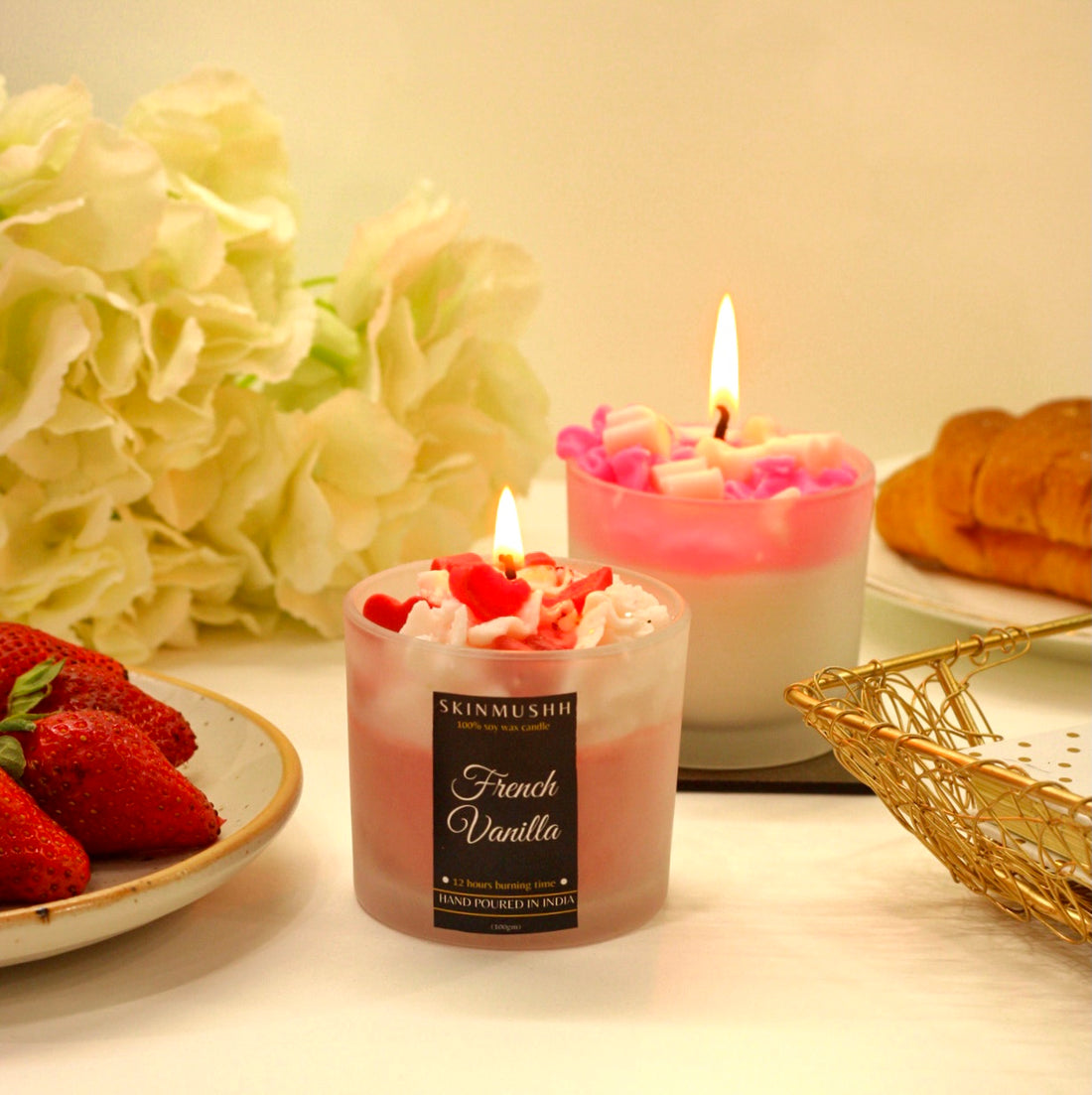 French Vanilla Heart Candle
Introducing our special soy waxed candles, 100% handcrafted with loads of love and care. A rich aroma of fresh vanilla is sure to entice your senses. A fragrance for any ambience, this makes you feel relaxed and rejuvenated. It is also a great gift to give your family and friends.
What makes these perfect for instant gifting is that they come colourfully packaged. It's the perfect gift to gift especially on the day of love and also what better than gifting yourself some goodies? They are good presents for any number of occasions-from birthdays to anniversaries to parties, you name it. So, immerse yourself in their tantalizing aromas by yourself or gift it to a loved one.

Color is Red bottom with white pipping and red hearts for that unique handmade candle love which will make you fall in love.