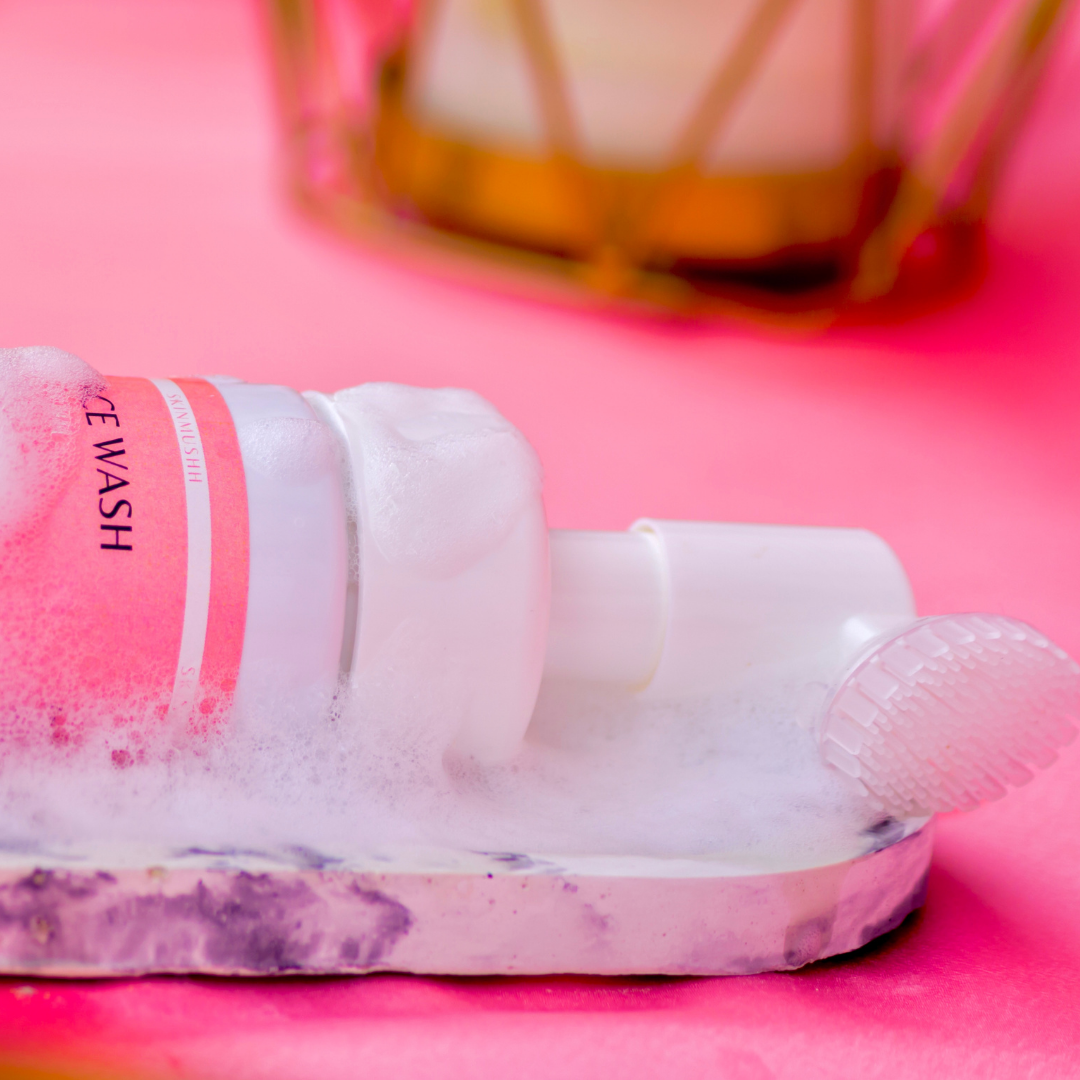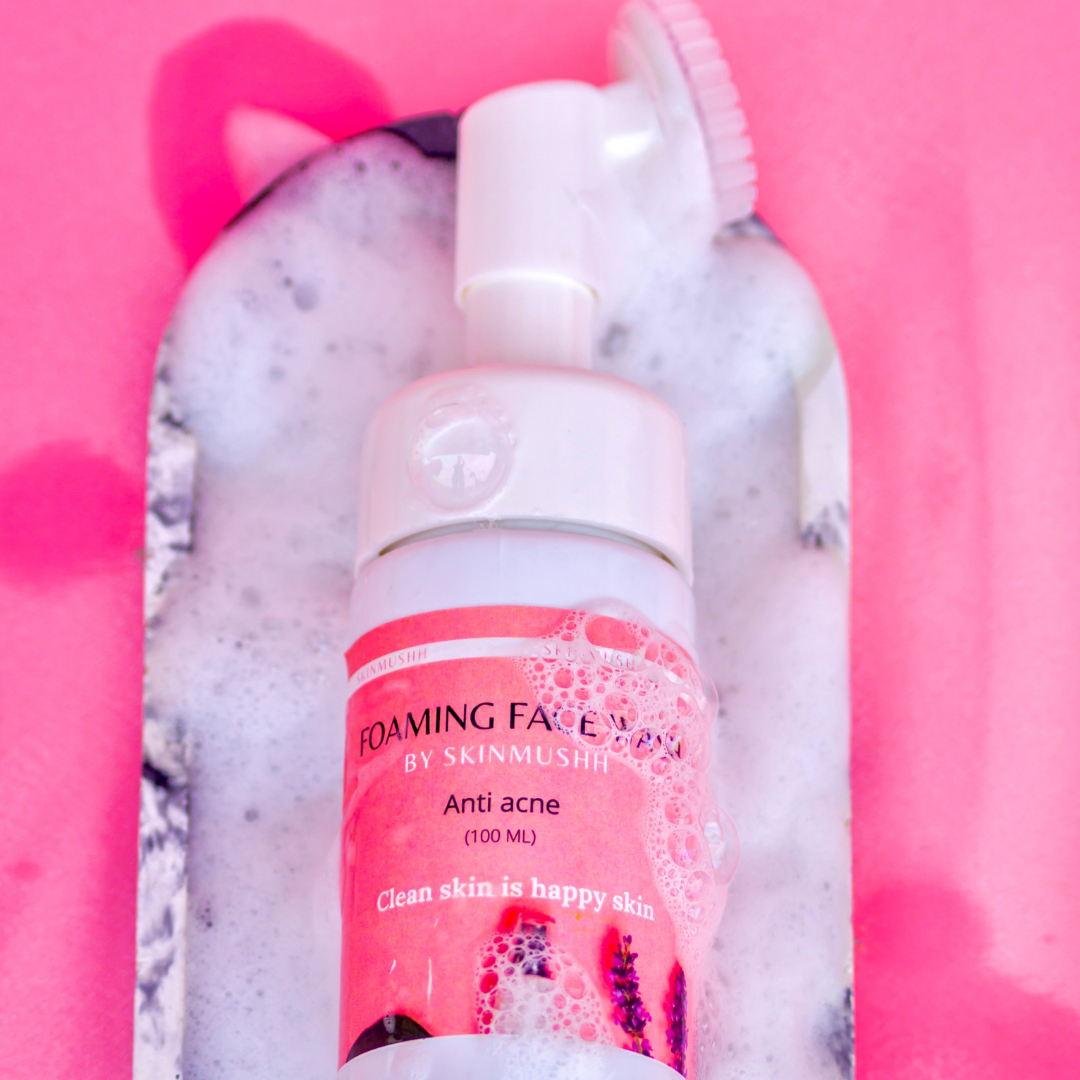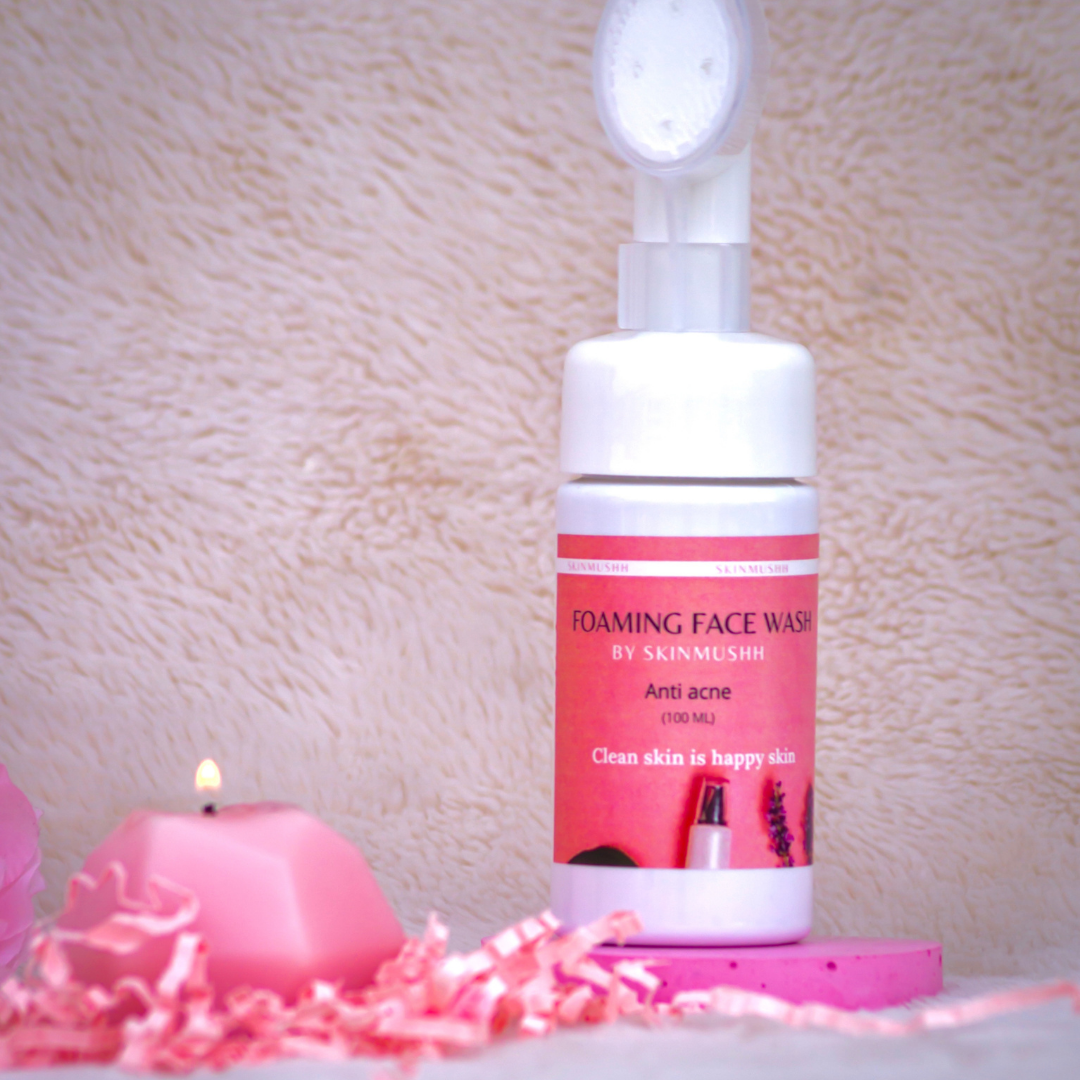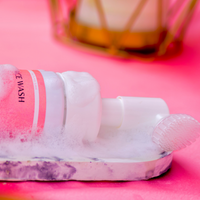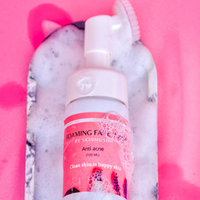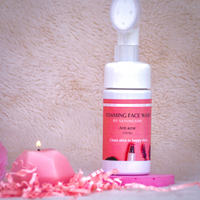 Bear Berry Face Wash with Brush for Normal skin
Perfectly suited for normal skin type, combination skin type, t zone type etc. It provides a thorough cleansing and nourishment for your face keeping away all the skin problems. Dirt, pollution, viruses can make the skin itchy and irritable but this face wash is effective in doing its job to fight all the external invaders for you. 

If you want a cleanser to maintain your skin and avoid skin concerns, you need a foaming face wash that can penetrate deep inside your skin. And the cherry on the cake part is that it has a brush attached to it which makes it a thorough cleansing.
Give your skin all the love it needs with our Bear Berry Face wash. Infused with the goodness of Bearberry, Skinmushh's unique face wash is perfect for all types of skin types. Not only does this face wash help give you that beautiful glow, but it also helps get rid of pigmentation and age spots. 
What's more, this foaming face wash comes with a brush that helps deeply cleanse and nourish your skin, washing away all the dirt, pollution and grime. It also helps relieve any itching or irritation on your skin, calming down any redness or blemishes. 
So, get your hands on our best seller and enjoy the luxurious goodness of our Bear Berry Face Wash with a brush.  
Benefits
Our Bear Berry Face Wash has several benefits:
Bearberry extract is a natural skin brightener that'll help give you a beautiful glow

Helps beat pigmentation and uneven skin tone 

Treats acne scars and blemishes 

Helps maintain bright and youthful skin 
How to use: 
Our Bear Berry Foaming  Face Wash comes with a handy brush that helps cleanse off all the dirt and grime from your face. All you need to do is take a little of the face wash on your palm and spread it all over your face. Then use the brush to gently scrub your face and neck. This face wash works best if used two times a day. 
Consider using one of our toners and brightening creams to help give your skin that much needed TLC. 
Why to buy:
Our Bear Berry Face Wash is exactly what your skin needs. It's perfect for all skin types and works wonders to give your skin that extra special glow. Not only is it perfect to use in all weather, but its all-natural, chemical and paraben-free formulation makes it safe for everyone to use. So, give it a try and let us know what you think. 
FAQ
1. How many times to use in a day: 
Twice a day
2. How to use: 
Pour a small quantity in your palm, and apply it on your face
Massage the face gently for 1-2minutes with the brush and rinse it off
3. Can I use it daily:

Yes, for good results, using it once a day is a must.
4. Does facewash cure open pores:

The best suited product to cure open pores is a facewash as it helps to clean the clogged pores thus preventing any future skin concern
5. I have acne and pimples which one should I go for?

Tea tree facewash is the best suited for you. Tea Tree is the most important ingredient in curing acne.
6. I don't have any skin problems. What should I go for?

Go for the Bear Berry face wash since that is effectively made for keeping your skin healthy, cleansing it and preventing future skin problems.