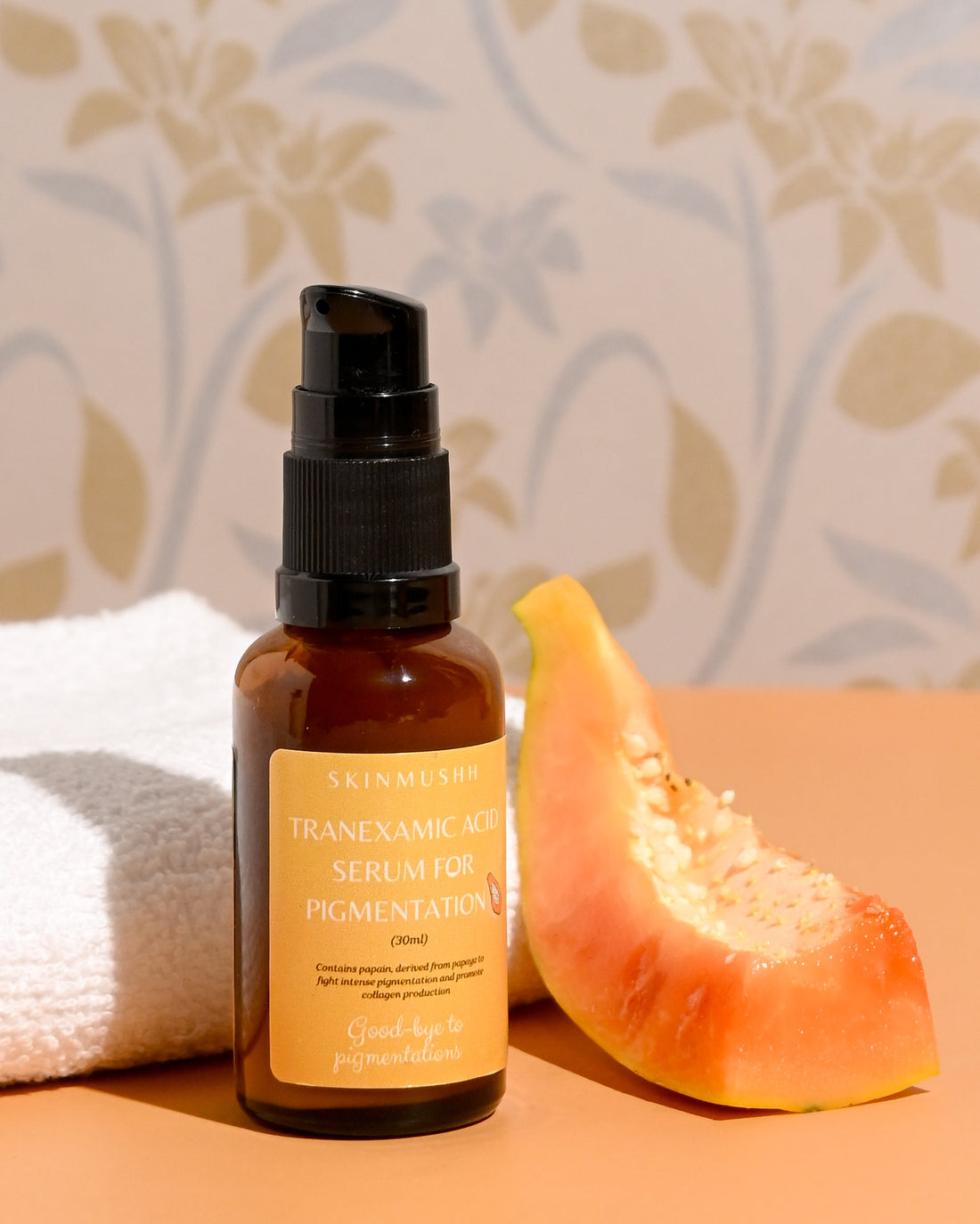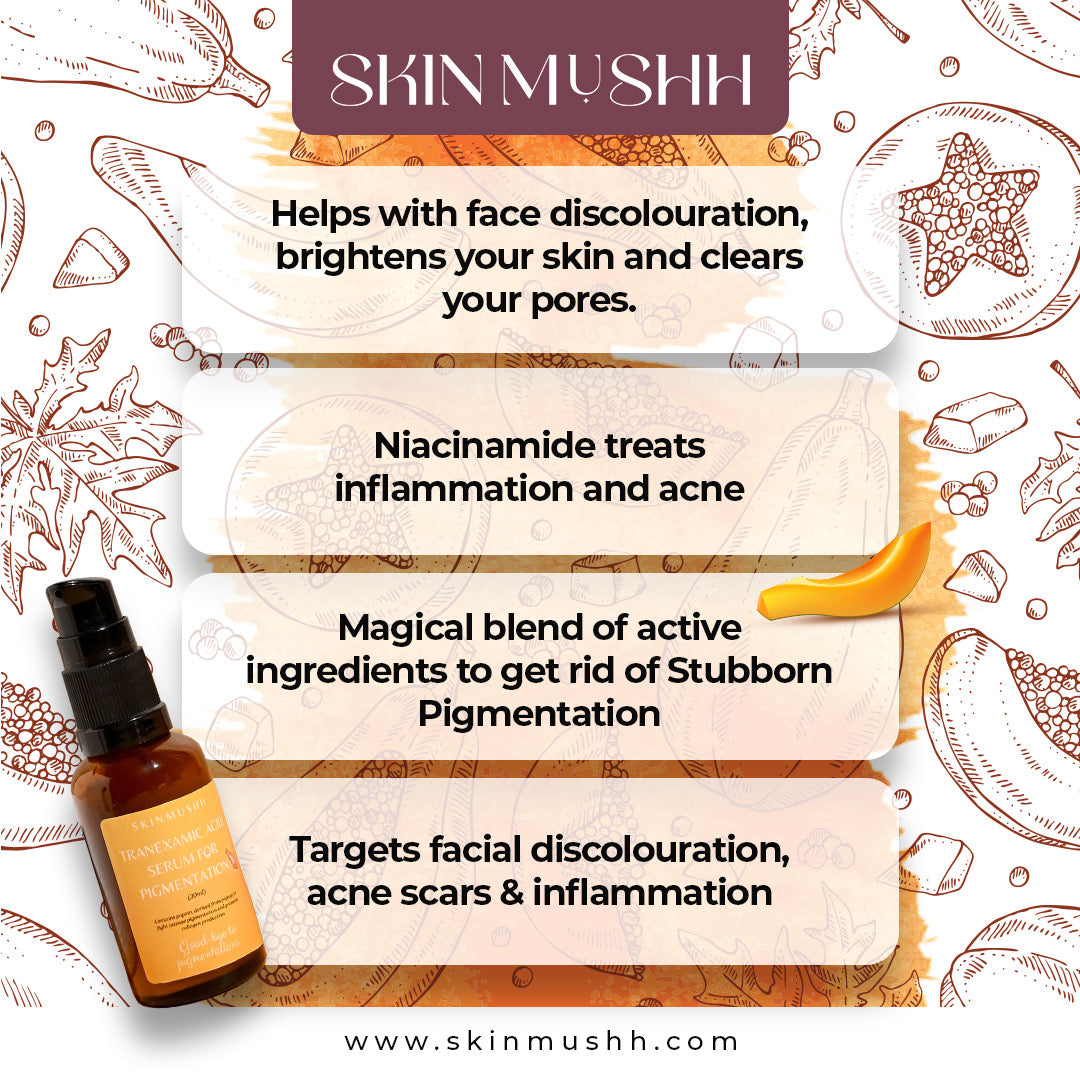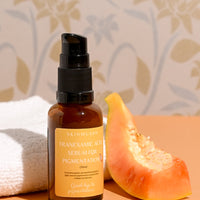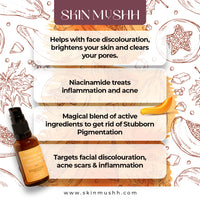 Hyper Pigmentation Serum- New Advanced formulation
Hyper pigmentation now comes with an advanced formulation which increases its effectivity with 2% extra kojic acid!! A true magicial blend of perfect actives together to get rid of that rigid pigmentation from ages. Preorders dispatch in 4 days
Here are the ingredients that will bring change: 
Main benefits of Tranexamic Acid are : 
- Fades discoloration
- Brightens skin
- Reduces the appearance of acne scars
Azelaic acid works by: clearing your pores of bacteria that may be causing irritation or breakouts. reducing inflammation so acne becomes less visible, less red, and less irritated. gently encouraging cell turnover so your skin heals more quickly and scarring is minimized.
Niacinamide reduces inflammation , which may help ease redness from eczema, acne, and other inflammatory skin conditions. Minimizes pore appearance. Keeping skin smooth and moisturized may have a secondary benefit — a natural reduction in pore size over time.
The benefits of Phytic acid include decongestion of the skin, skin brightening effects, reduction of free radical damage and pigmentation in the skin.
4-N- Butylresorcinol gives an even tone to the skin and helps with age spots and other hyperpigmentation.

Last but not the least, Squalene, known to moisturize the skin and soften texture, helps you control oil and fade the look of dark spots. 
Who should use it: Safe for all skin types.
When to use : Use at night time (PM routine) followed by sunscreen next day. It is important to use SPF 50 sunscreen when stepping out of you home or indoors. Reapply sunscreen every 2hrs if constantly in sunlight. 

Full ingredient list : Aqua,  Xanthan Gum, Glycerine, Tranexamic acid, Niacinamide , Phytic Acid, Squalane, Azelaic Acid, 4-N-Butylresorcinol, Acai Berry Extract, Carica Papaya (Papaya) Fruit Extract, Betaine, Sodium Acrylic Copolymer, Sodium PCA,  Sodium Gluconate, Ethylhexyl Glycerine.