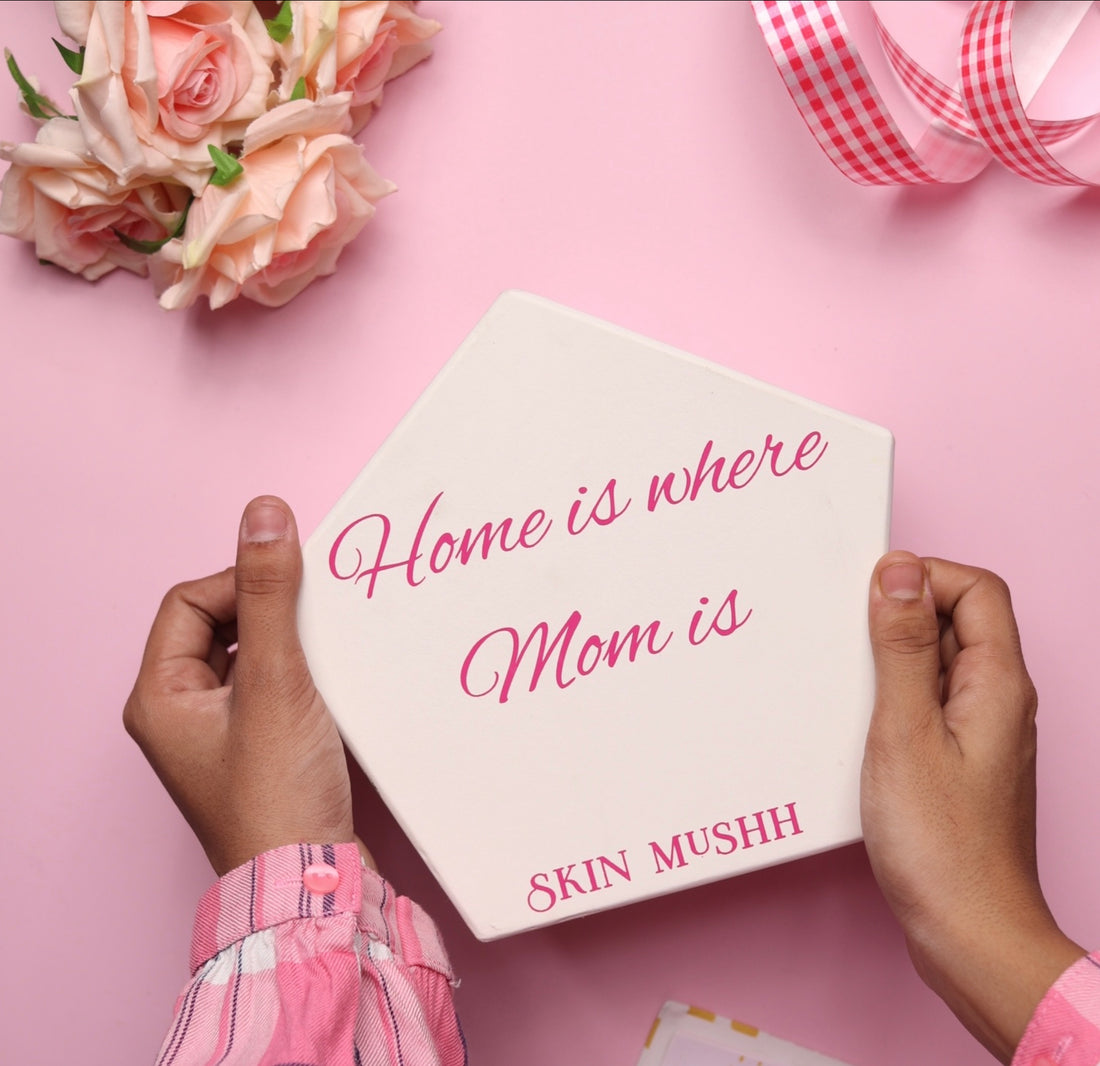 Self Pamper- Mother's Day Hamper-50% off
Home is where the mom is! And that is why we have made this hamper in a shape of a house to convey to your mom the same feeling . Agree it or not, inspite of all the spit and spats with our mothers, a mother is whom we run to in times of trouble. All the love in the world begins in your mms arms.  Let's celebrate this occasion appreciate our mothers and tell them to take out some time for themselves. 
This is a mothers day hamper which exactly contains whatever your mom needs to prioritise herself and take care of her skin. It contains :
A fruity valley candle for the good mood

3 rose soaps for the most relaxing bath

Mango Moisturiser which uplifts your facial nourishment and combats problems of dull skin, brightening, blemishes etc. 

A Rose Water (10ml) for the refreshment

A scrunchie to keep the knots away!

A beautiful note for your mother 
Don't wait to grab this gift for your mom! Let's celebrate our mothers love on this occasion. The sale is valid for a limited time only so grab the offer now!