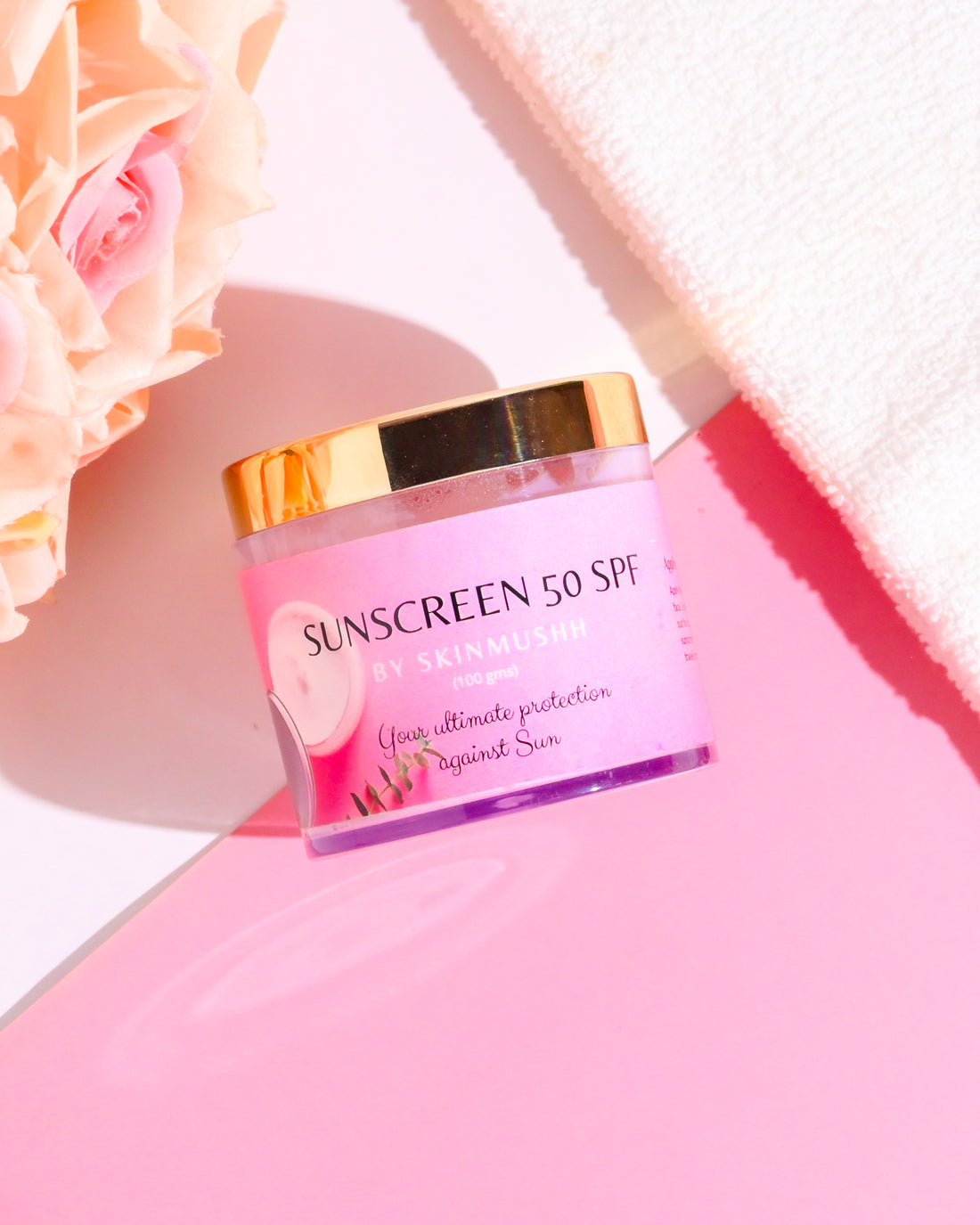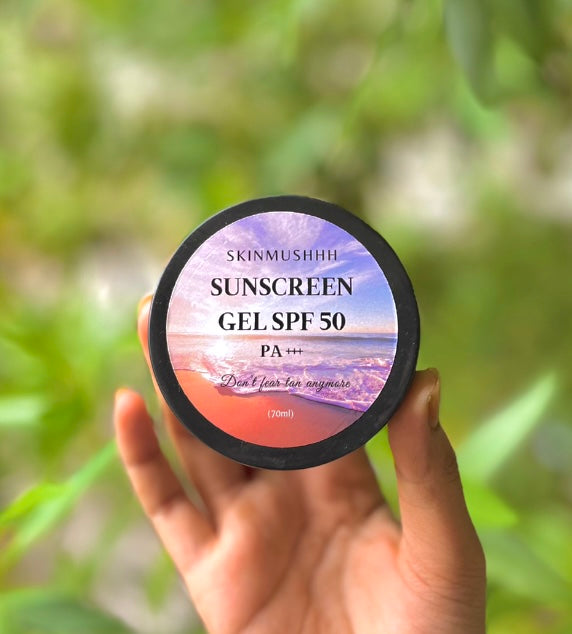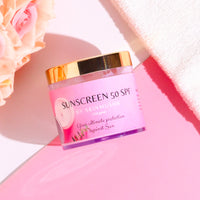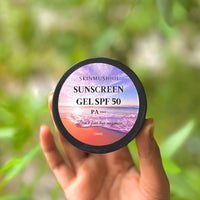 SPF 50- Gel based Sunscreen
Be it a sunny day or a one with pakoda and chai with rains, Sunscreen should be your BFF☀️
Get this ideal broad spectrum Skinmushh Sunscreen with 50 SPF with aqua gel based formulation to beat the summer heat and also protect your face from the Sun.

- The best part, it has no greasy residual, nor any white remains or any heavy material.
- It's all light weight and ready to fight the sun with you.
- This effective gel based formulation helps to fight the sun, moisturises your skin as smooth as butter and makes your skin healthy and youthful!
- It also penetrates Deep into your skin layers and doesn't clog pores at all and works to give you the glowing skin❤️

>>>>It's tried and tested and 98% people have said that it's protecting them from the sun and they're loving the gel based formula in this!

So why do you want to be left out?

Don't wait to get tanned!!