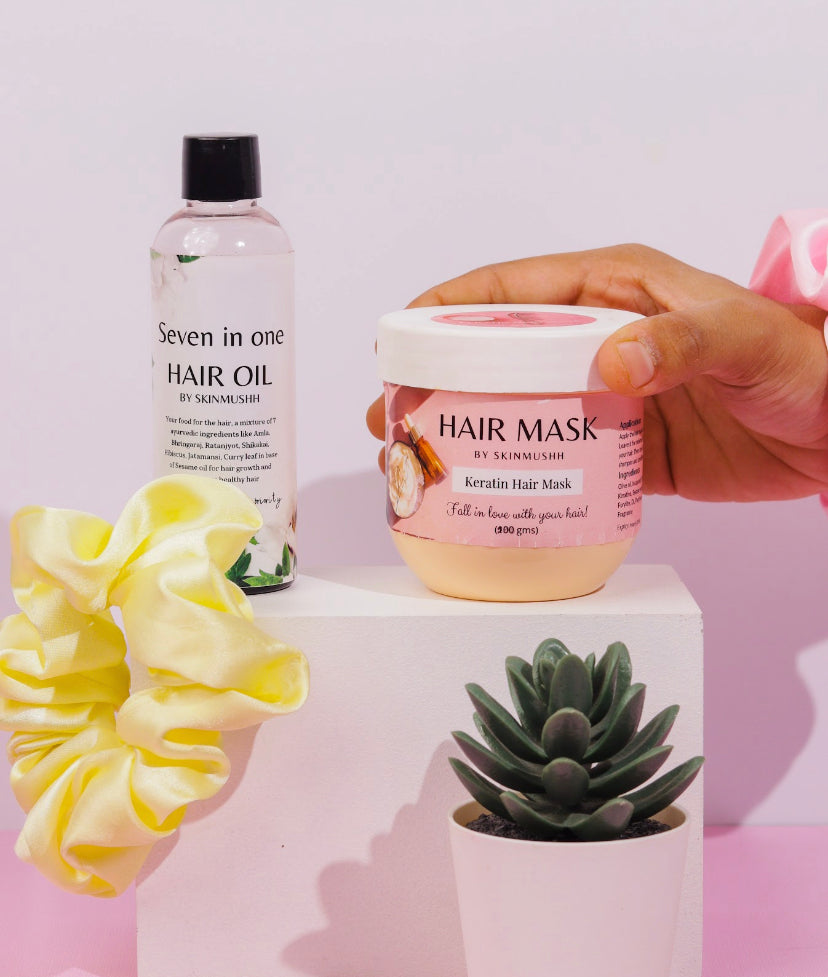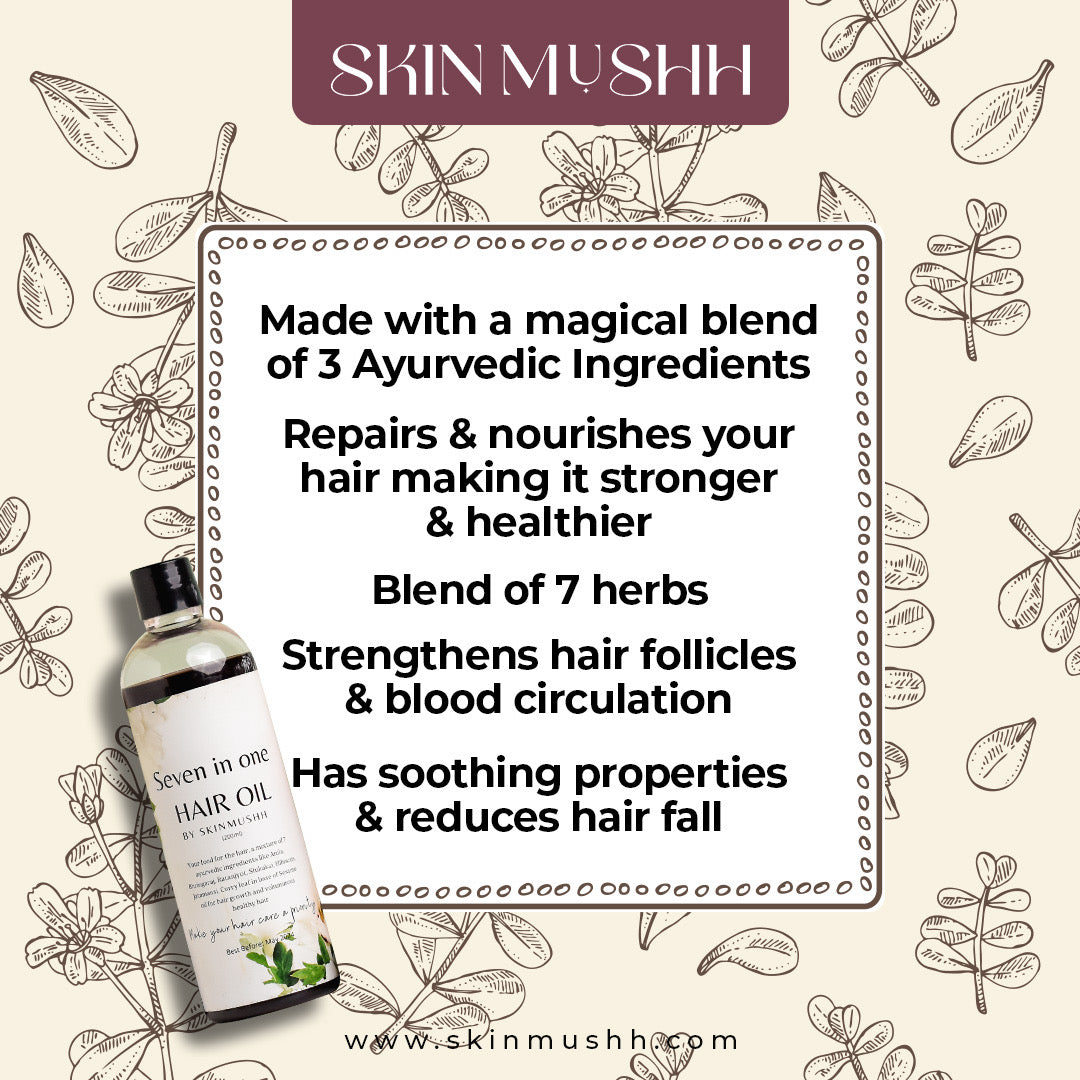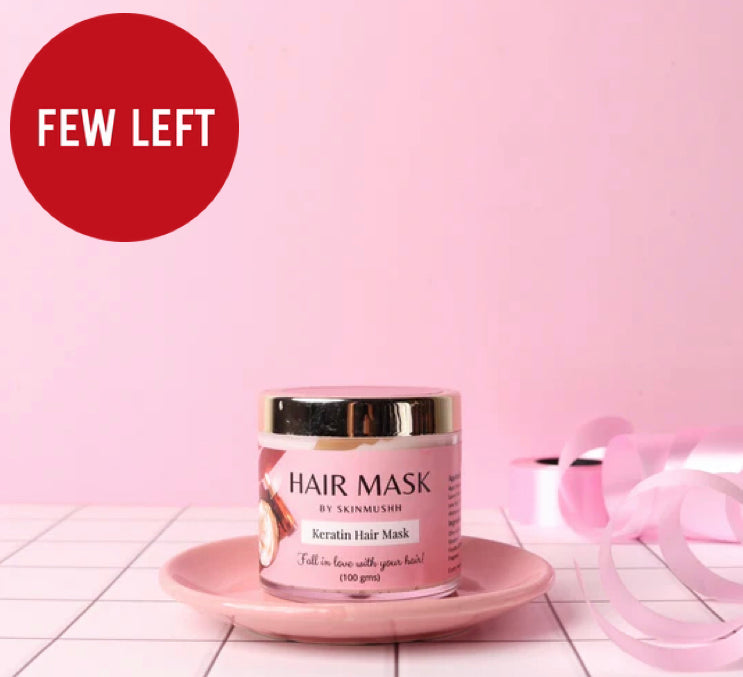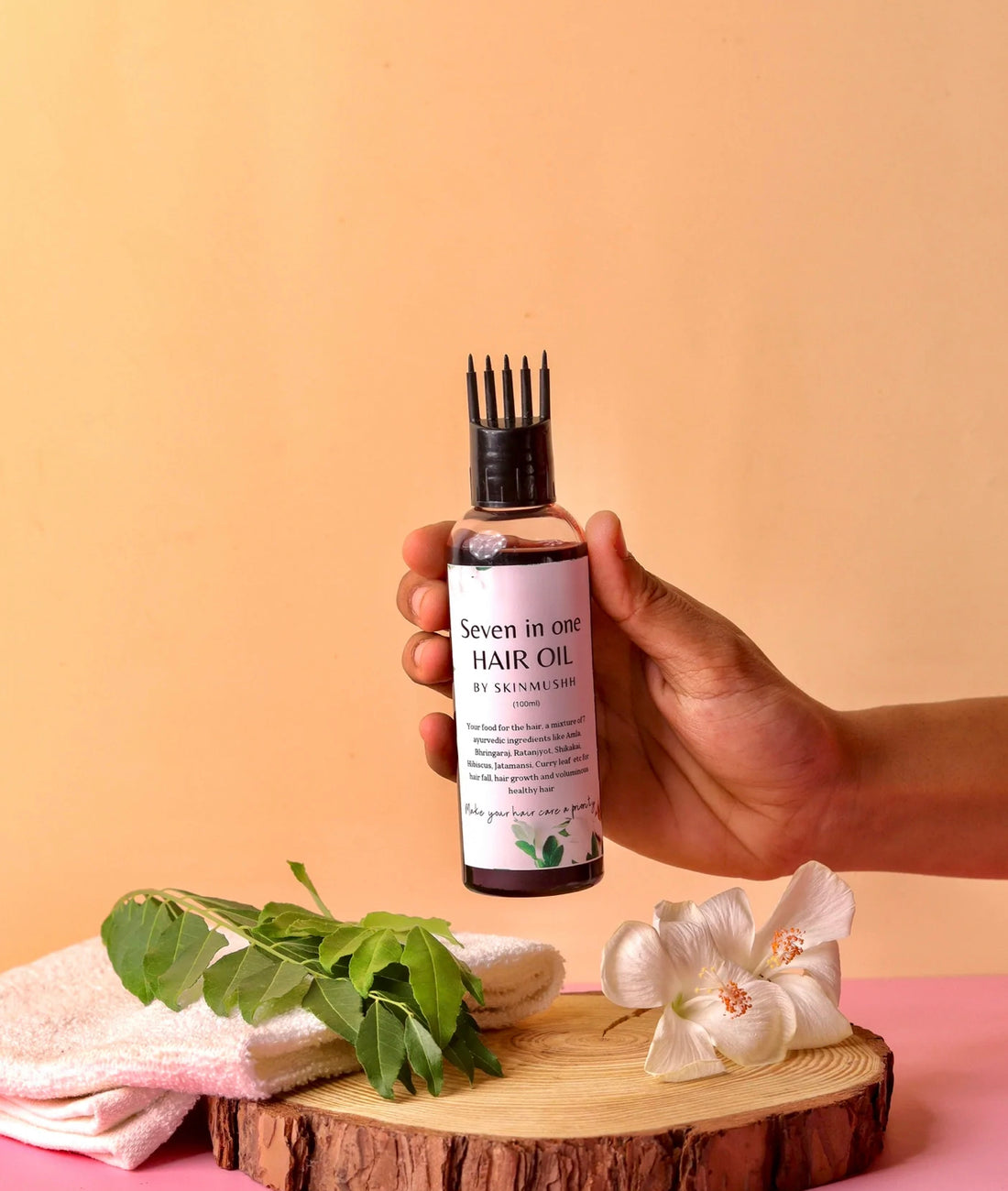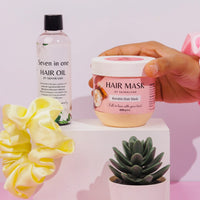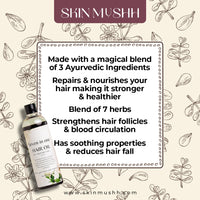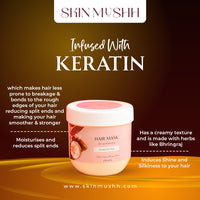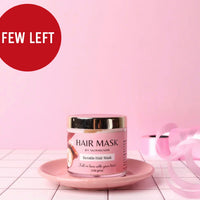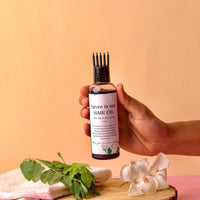 Hair care Bundle Kit- Sale
 Heads up girl because now you don't have to worry about "bad hair days". Now is the time you should start following a complete hair care routine which covers a wide range of hair problems which will give you a healthy saloon finished look everyday. It is the perfect combo of our ancient ayurvedic hair oil with active keratin hair mask which will start showing you the results in just 2 weeks! This hair care kit consists of:
7 in 1 Hair oil:
Our Seven in one hair oil is a unique blend of seven precious and powerful ingredients extremely necessary for beautiful and voluminous hair.
A concoction of hibiscus, amla, bhringraj ratanjot jatamansi, curry leaves and orange. This powerful blend of seven powerful oils effectively repairs damaged hair and controls hair fall.
This oil helps to solve many hair problems like treating dandruff, preventing baldness, preventing premature greying, preventing hair fall, and repairing damaged hair. It also promotes healthy hair growth, making it more lustrous and thick. According to ayurveda, the secret of beautiful hair lies in regularly massaging your hair.
(Ingredients: A mixture of 7 ayurvedic ingredients like Amla, Bhringaraj, Ratanjyot, Shikakai, Hibiscus, Jatamansi, Curry leaf in base of Sesame oil.)
Keratin Hair Mask: 
Keratin makes hair less prone to breakage. This is because keratin bonds to the rough edges of individual hairs, covering the cuticle, straightening it, and promoting shine and strength. 

Our hair mask is prepared with potent herbs and agents including bhringraj and DL panthenol, Gives the hair moisture & shine and reduces split ends, reduces dandruff and hair fall or hair breakage, induces shine and silkiness to your hair and makes them smooth and healthy. 
(Ingredients: Olive oil, Iscaguard, Bhringraj extract, Keratine, Sesame extract, DM, BTMS, Ceto, Forylite, DL Panthenol, Emogreen, Fragrance)
Note: If you select a 100ml variant, you will get both 100ml hair oil with 100ml hair mask. If you select a 200ml variant, you will get both 200ml hair oil with 200ml hair mask. 
Procedure to use: First apply hair oil on your roots and mid length for 2 hours. Simultaneously  apply the hair mask an hour before you wash you oily hair on mid length and the ends of the hair and leave it for an hour and use your normal shampoo and conditioner to wash it off.