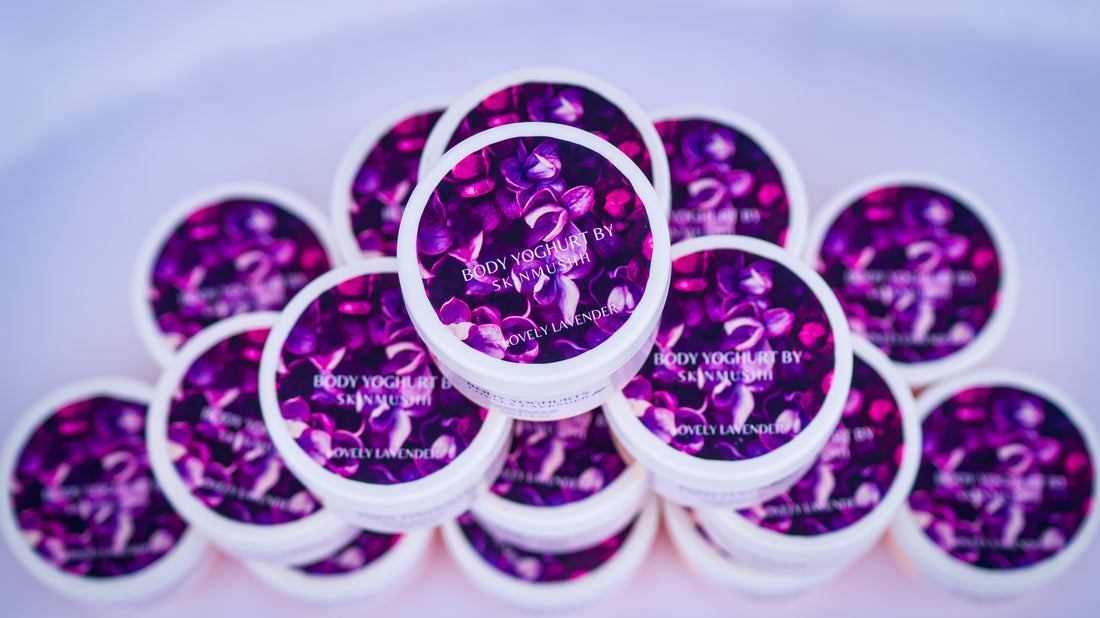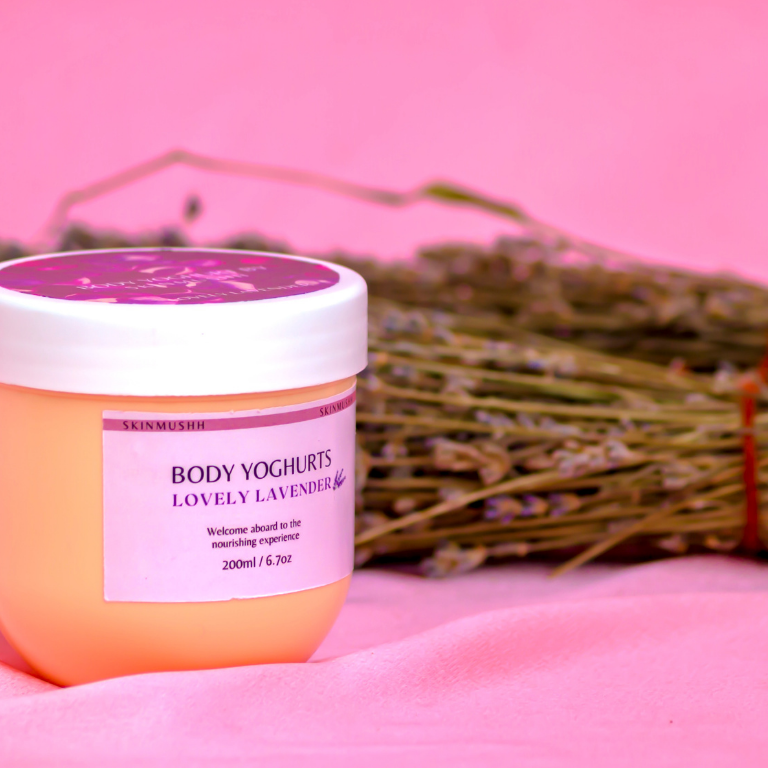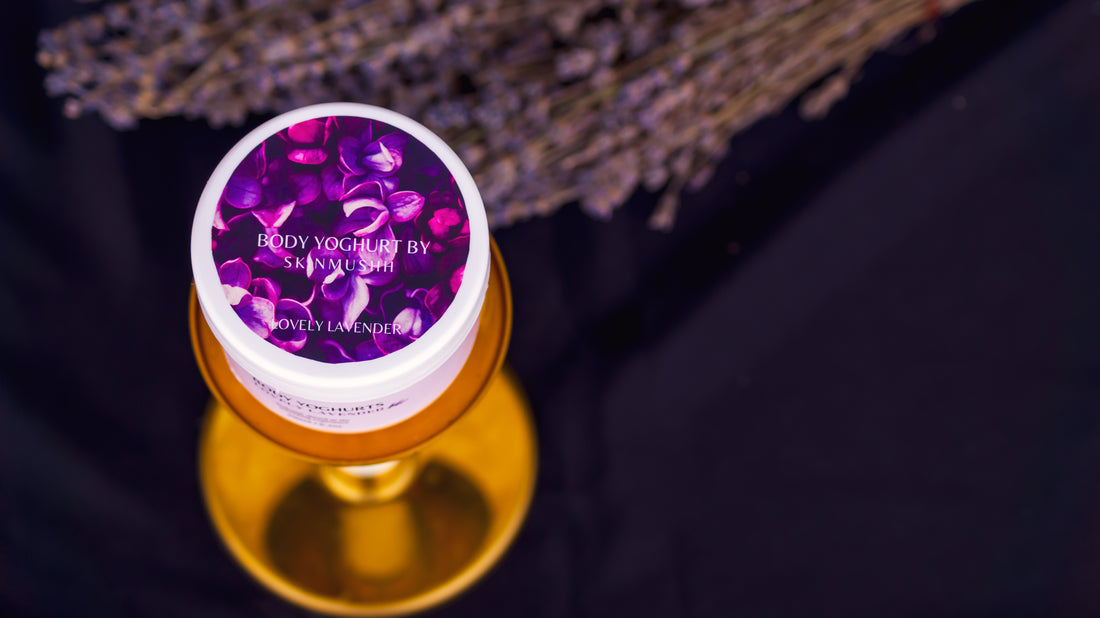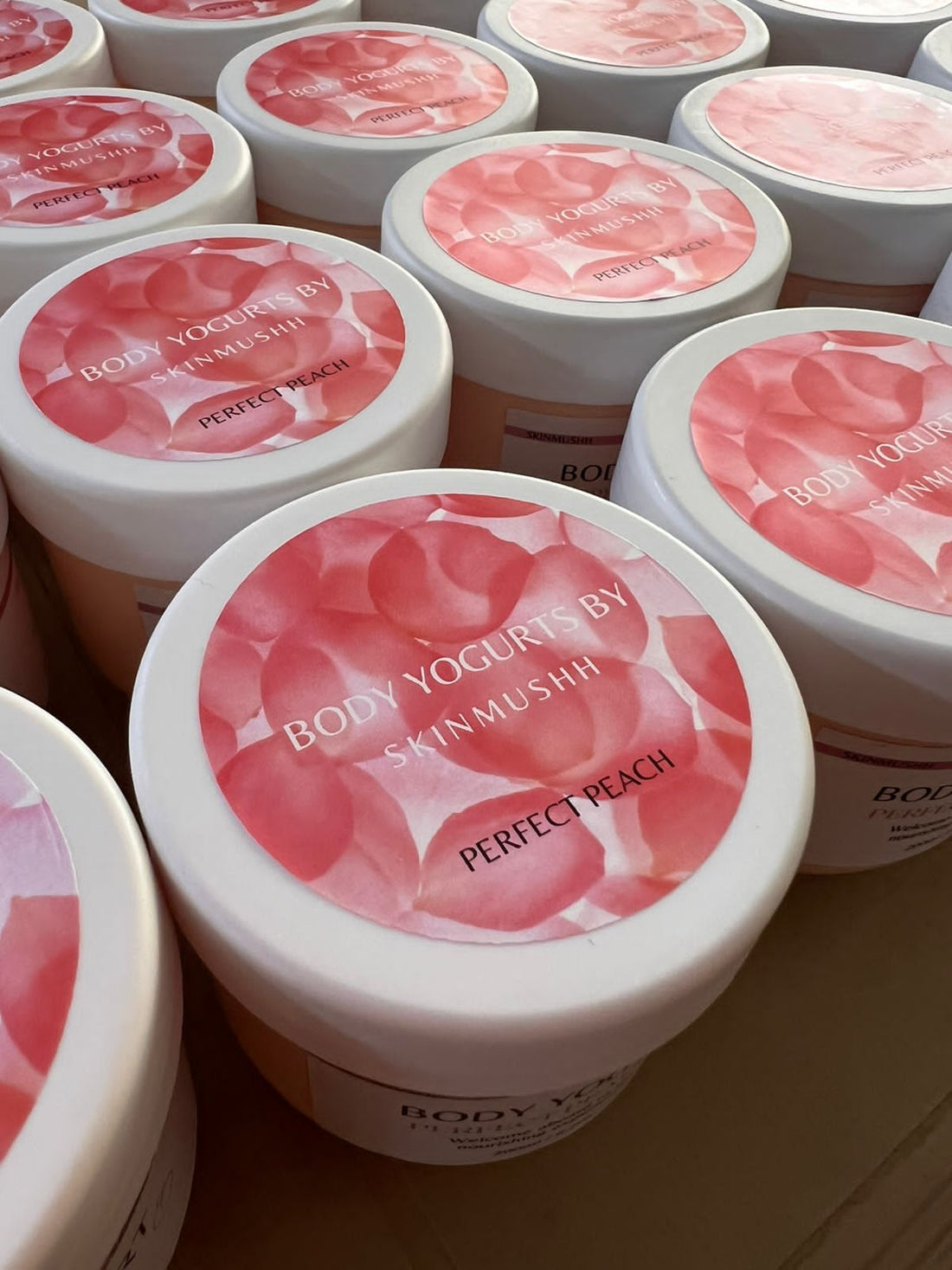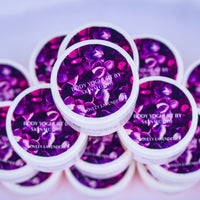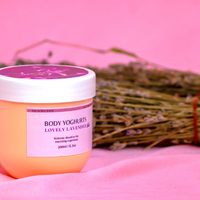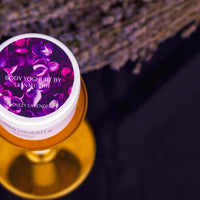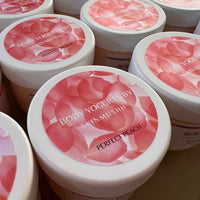 Welcome aboard to the nourishing experience with our light weight super moisturising Body Yoghurts. 

This is a body as well as a face and a body moisturiser, applied after bath to nourish and moisturise your skin. It's a light weight formula especially made with the goodness of beautiful ingredients for you. The heavily scent will for sure take you aboard the nourishing and delightful experience. This body yogurt is a super speedy time-saver that let you jump straight into your jeans, no clock-watching required. 
Our main customer feedback is that they love the water like light consistency of the yogurt which makes it absolutely non sticky and a perfect choice to beat the summer heat and keep your skin cool. It's main benefits includes Shea butter and Jojoba oil which are highly nourishing for your skin, promotes healthy skin growth, fades away scars and blemishes. 

Available in 3 different flavours: 
Lovely Lavender: A fragrant bouquet of lavender. Top notes of fresh floral, floral apple, muguet and nuances of grape. Mid notes of lavender, rose, gardenia and jasmine. The fragrance is completed with classic orange flower and musk.
Jolly Jasmine: A potent Jasmine floral garden scent. Top notes of jasmine, lilac and lily of the valley. Mid notes of rose, lavender, hyacinth and magnolia. Lingering soft notes of violet and vanilla at the base.
Ocean Breeze: The invigorating scent of a warm day at the beach. A fresh citrus scent with notes of ozone, amber, musk and powder.
Main Key ingredients : 
1. Shea butter : Deeply nourishes skin and locks in moisture inside to help with skin repair
2. Mango butter :  Lightweight moisturising properties butter made from the kernels of mango tree
3. Jojoba oil : A lightweight oil which is very similar to natural skin oil and gives smooth feel after application
4. Glycerin : A humectant which catches moisture from the surrounding and brings in moisture to your skin. 

Shelf life : 2 years 
Make sure to use within 6 months of opening the product
Keep it closed at all times. 

Suitable for all skin types and if you have sensitive skin, patch test is recommended.