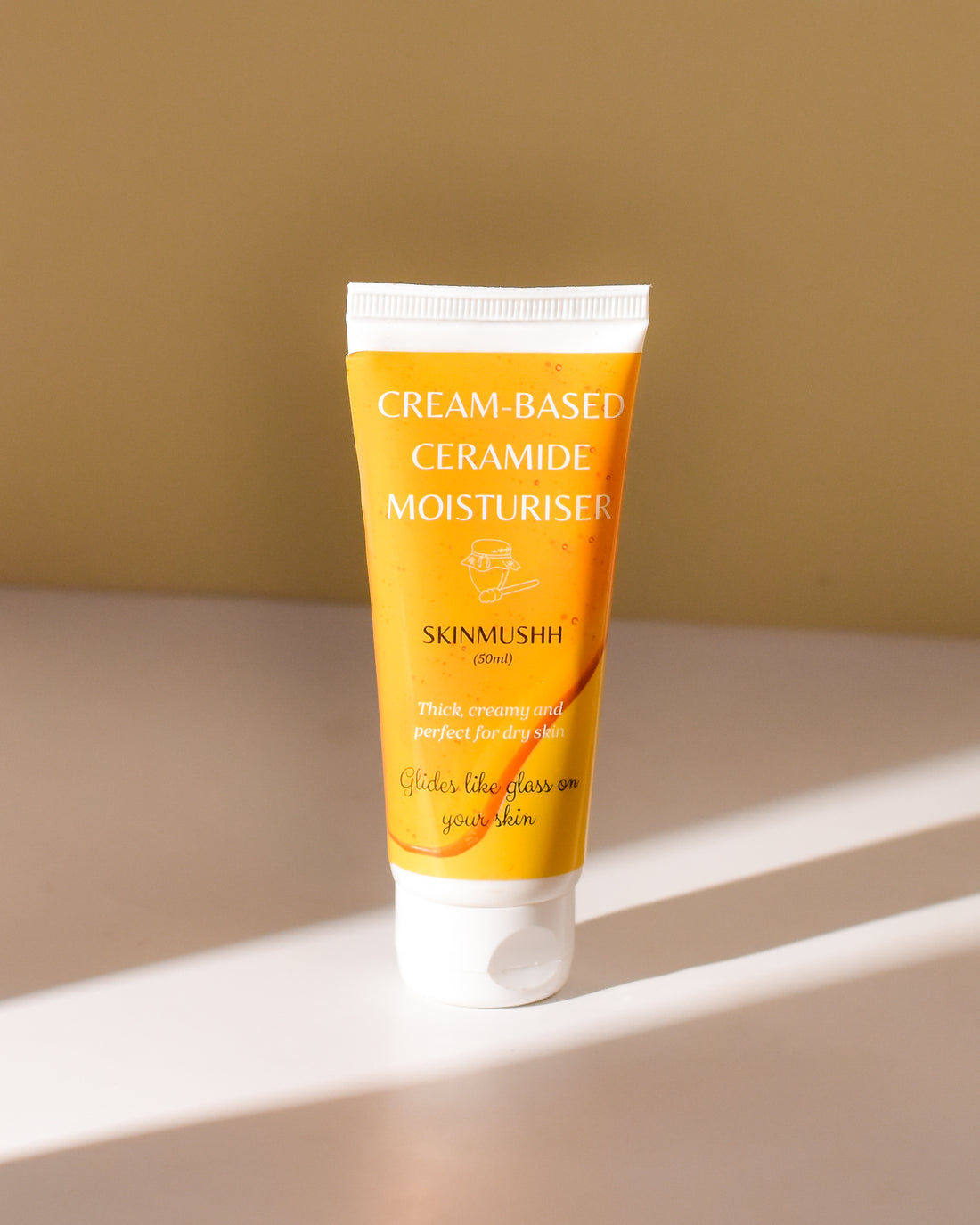 Honey Ceramide Moisturiser
This moisturiser is especially designed for all skin types to beat the dryness which has already started to cripple in.
Honey has great benefits like skin brightening, hydration, and prevention of acne breakouts. 
It also helps in soothing irritated skin and gives a natural glow
. It also offers deep hydration because it is a natural humectant.
Honey helps your body's healing process, which may help fade acne scars.
3% Niacinamide
 boosts collagen production to improve skin texture, including smoothness, fine lines and wrinkles and helps brighten and fade hyperpigmentation through the regulation of melanosome transfer. Niacinamide is an anti-inflammatory that

 

works to reduce the swelling and redness associated with acne.


Ceramides are important for retaining your skin's moisture and preventing the entry of germs into your body. If your skin's ceramide content decreases (which often happens with age), it can become dehydrated. You may develop skin problems like dryness and irritation.
Ceramide is bestfriend of all skin type, essentially the glue that holds our skin cells together to keep our skin barrier intact and healthy.

Oatmeal also helps boost collagen production, improves your skin complexion, and reduces skin inflammation.

In short, it's a whole in one combo for the perfect smooth skin surface you always dreamt of.
Full ingredient list : Aqua, Glycerine, Betaine, Sodium PCA, Ceramide, Niacinamide, Honey, Oatmeal extract, Almond oil, Stearic acid, Cetostearyl Alcohol Iso Proypl Myistate, Capryl/Capric Triglyceride, C 13-15 alkane,  Sodium Gluconate, Ethylhexyl Glycerine. 
How to use : Apply the moisturiser after cleansing your face. If you are using water based serum then apply after using the serum.