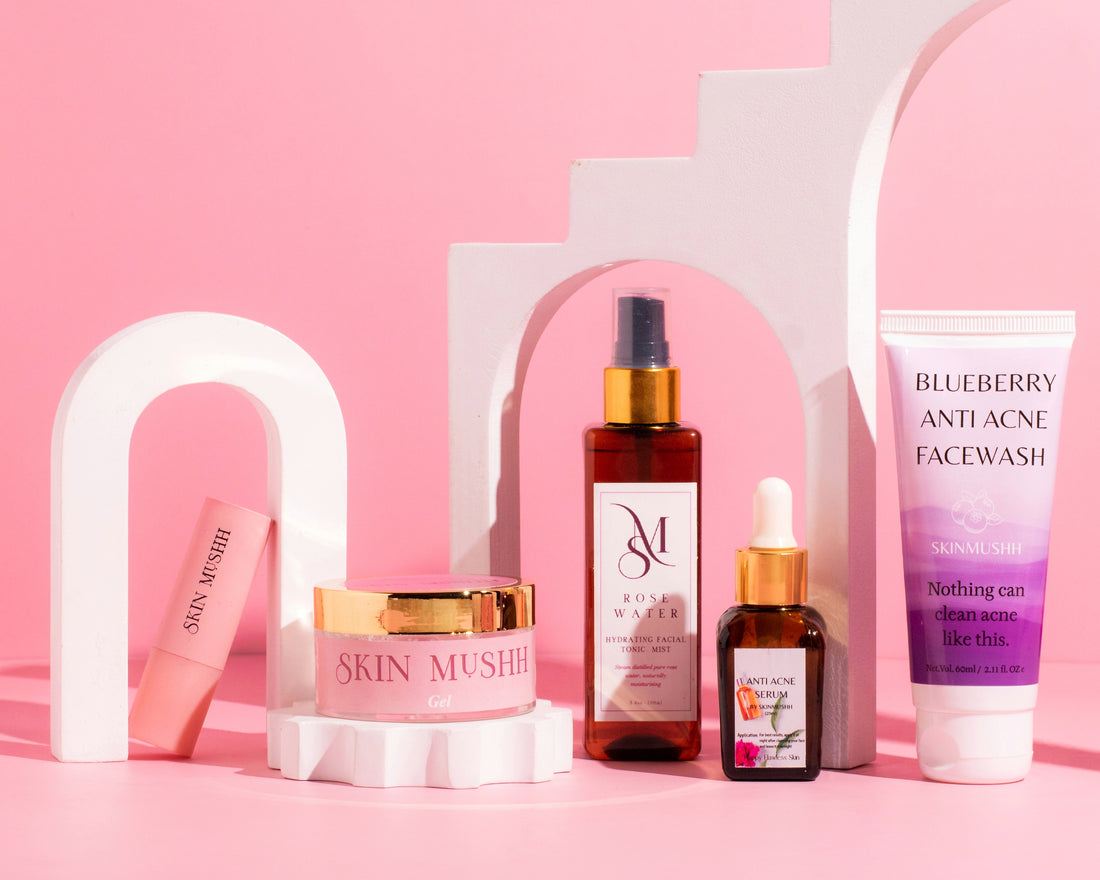 Monsoon is a season of excessive breakout of acne and pimples therefore we present to you A curated hamper for all of you who want to say bye bye to active pimples and acne.
It Contains: 
- Rose Toner - Pure rose water with proven results for balancing Ph and clearing of skin thus preventing breakouts and calming your skin
- Anti Acne Serum - Anti acne serum with 1.5% hyaluronic acid to deeply moisturise and also Silver nano and Anticil to say Byeee to acne. It prevents the occurrence of acne and pimples with its balanced formulation of AHAs and BHAs with salicylic acid and niacin-amide. Has proven results. 
- Anti Acne Moisturiser - Use our special anti acne gel to get a summer cool touch and get rid of the annoying humidity as it does not feel sticky at all. It also soothes your skins through out the day and prevents dirt and pollution to enter your pores thus preventing breakouts.
- Blueberry Anti Acne Facewash- Kills the acne before it even begins by cleansing the deepest layer of your skin
- Get a free lip balm with this kit as well
Each product in this kit is specially formulated in such a way with the correct mixture of ingredients that if it's used in the routine mentioned below it will for sure short guarantee you results! 
Steps for routine: 
Use the facewash twice a day at morning and night before beginning your routine. This should be followed by rose toner, then gel and final step is serum and lip balm. This routine can be followed for both morning and night.
90% of our clients have seen visible difference with this proper acne routine and we Hope you enjoy it too and would love to see your results in 3 weeks.