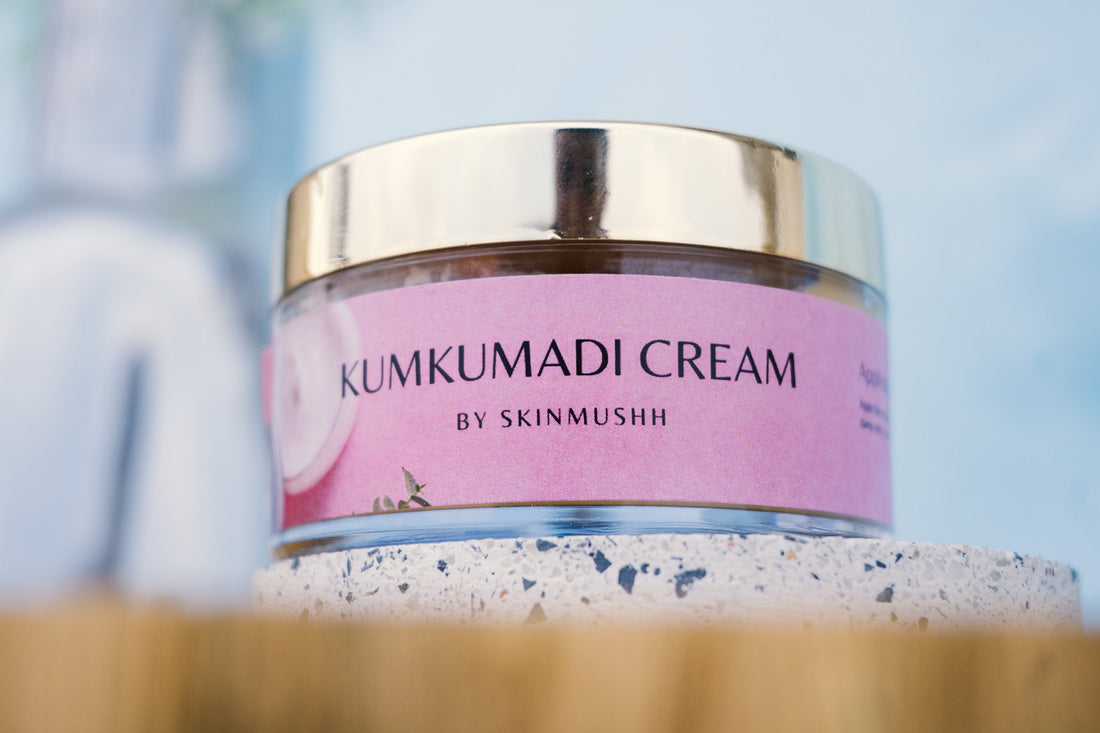 Looking for a cream that'll give you glowing, blemish-free skin – all when you're asleep? Well, Skinmushh's Kumkumadi Night cream is exactly what you need. 
Made with a magical blend of our best seller kumkumadi oil, grape seed extracts and niacinamide makes this the perfect product!
The Kumkumadi Night Cream, helps hydrate and moisturises your skin while working to rid you of most skin issues you might have. So say goodbye to blemishes, acne scars and uneven skin tone with our Kumkumadi Night Cream. 
This cream is not recommended if you have acne-prone skin. 
Benefits 
Our Kumkumadi Night Cream has several benefits: 
Helps reduce blemishes and scars, 

Heals acne scars, 

Brightens your skin, 

Treats uneven skin tone, 

Decreases pigmentations 

And, brings a magical glow to your face.
How to use
Easy to use, Skinmushh's Kumkumadi night cream comes in a jar that allows you to scoop out the amount of cream you need, fuss-free! All you need to do is cleanse and wash your face, pat it dry and then apply a few spots of this cream all over your face and neck. Next, gently massage it into your skin and leave it on overnight.  
Want to set up a night-time skin care routine? Here are our recommendations: 
Foaming face wash

: Pick one as per your skin type

Toner

: All our toners are wonderful and you'll be spoilt for choice!
Why you should buy
The Kumukumadi Night cream is a must-buy if you're looking for a hassle-free way to get bright, radiant, rejuvenated and glowing skin – all when you're asleep!  So, get your hands on one of our chemical and paraben-free skin-care miracles!