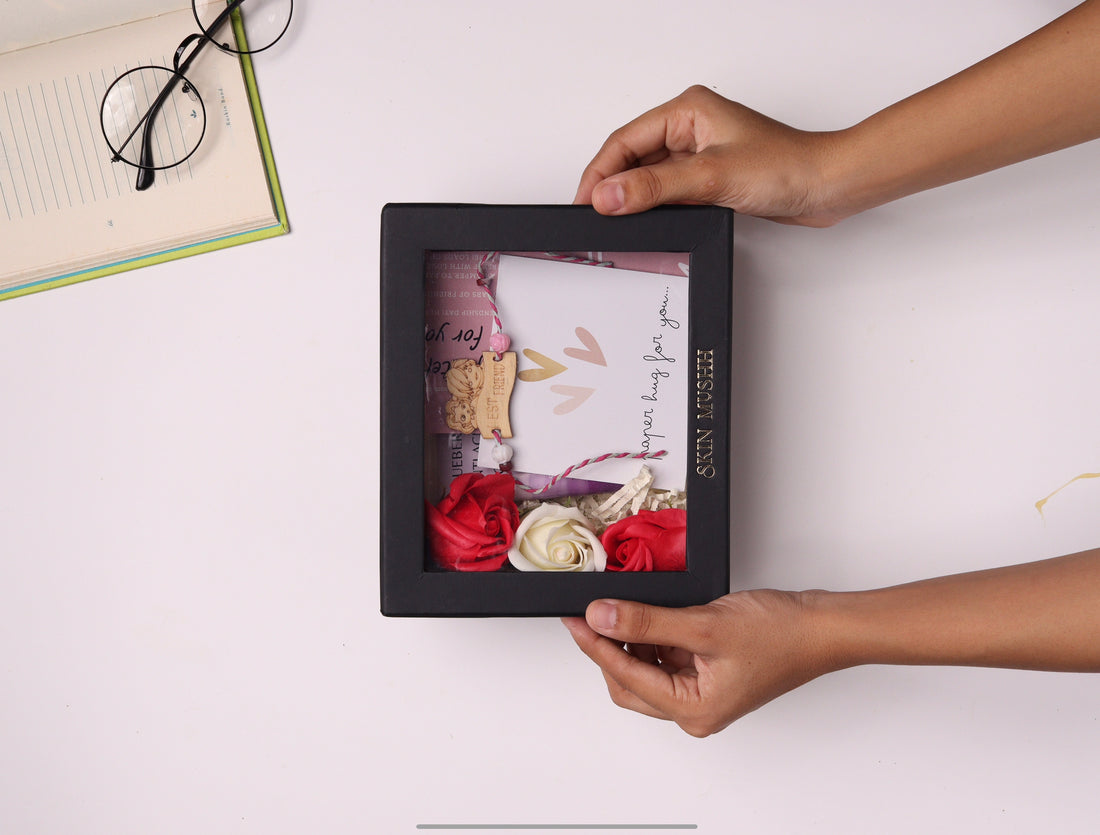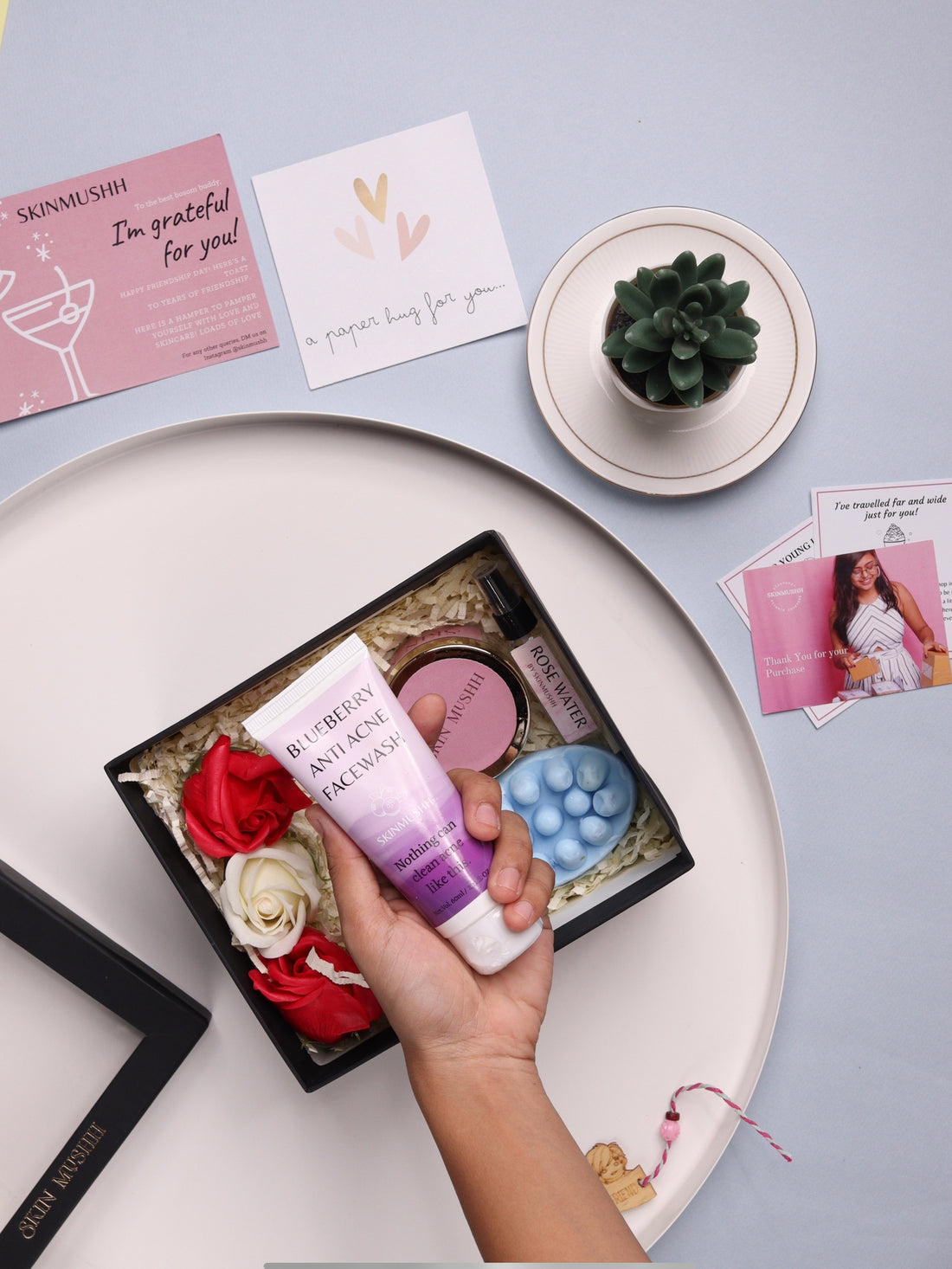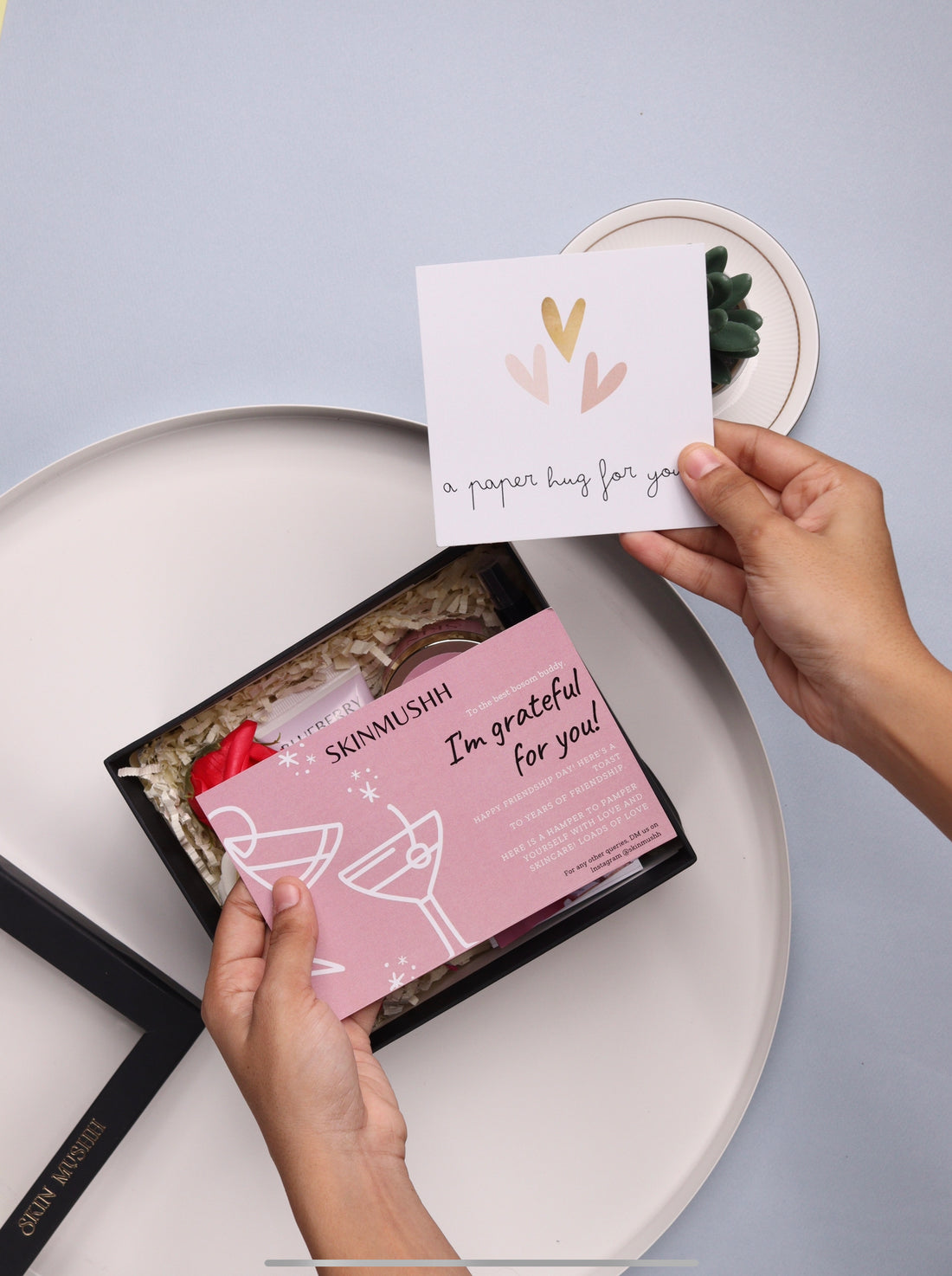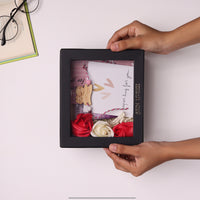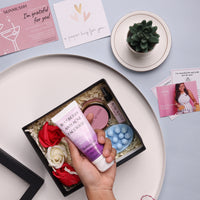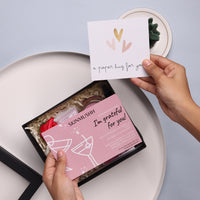 Friendship day hamper - For him
Be it your friends or family, its this time of the year to appreciate their beautiful existence in your life! Therefore, we have curated these absolute beautiful hampers for everyone. Be it your best friend, family, lover, friends etc, this is a perfect form of self care hamper to remind them to take care of themselves in 2022 since that's all that matters these days! Good physical and mental health, and some loved ones. 
This hamper contains a:
- Lightweight Gel   
- A massage bar soap 
- Rose toner
- Blueberry facewash
- Roses which are not just decorations! THEY ARE ROSE SOAPS!
This is a budget friendly hamper which will make your loved ones occasion a little m ore special. It is filled with warmth and love from our as well as your end which will for sure lighten up the person's mood. Happy Gifting!!