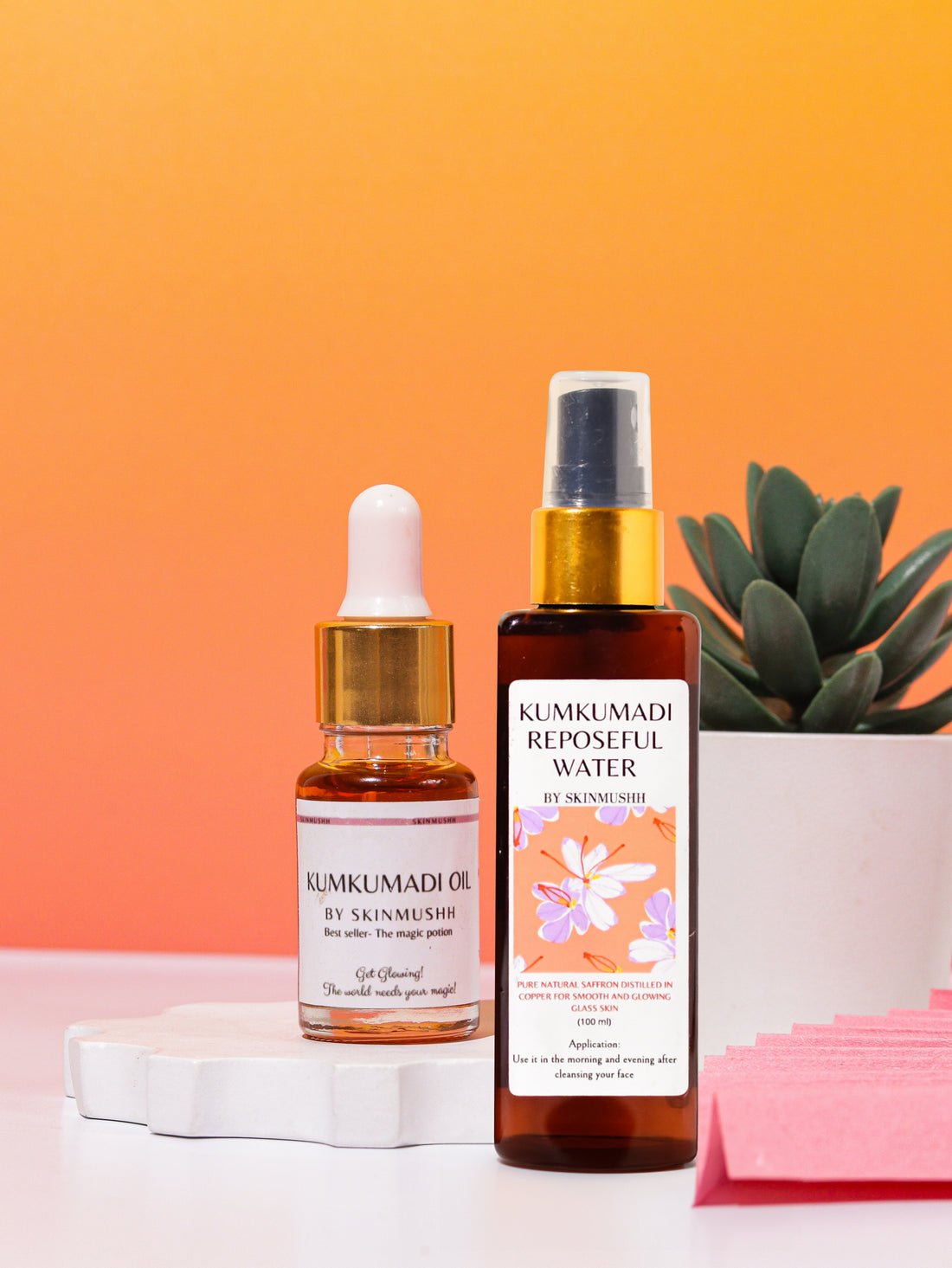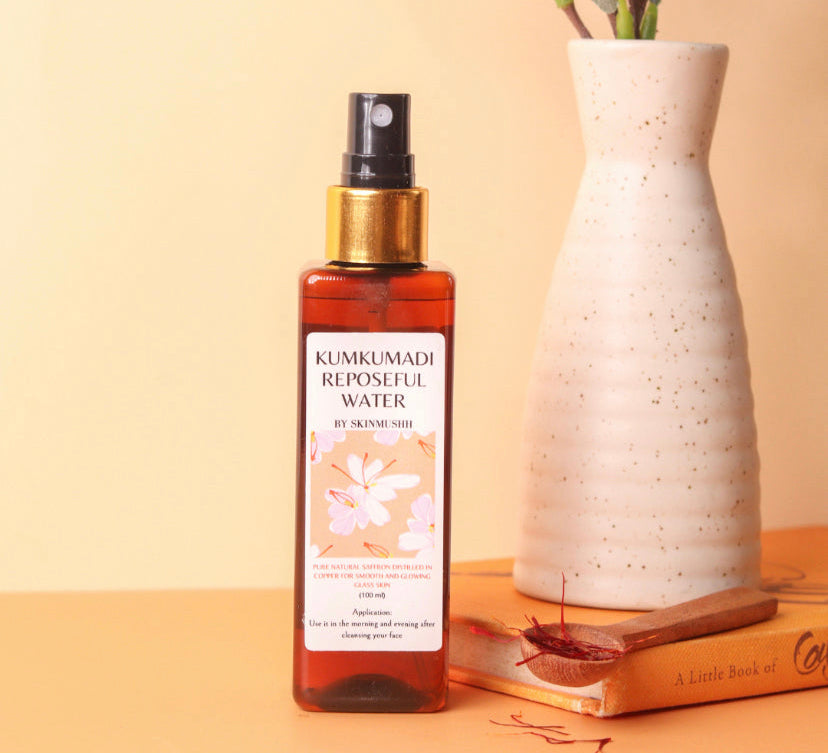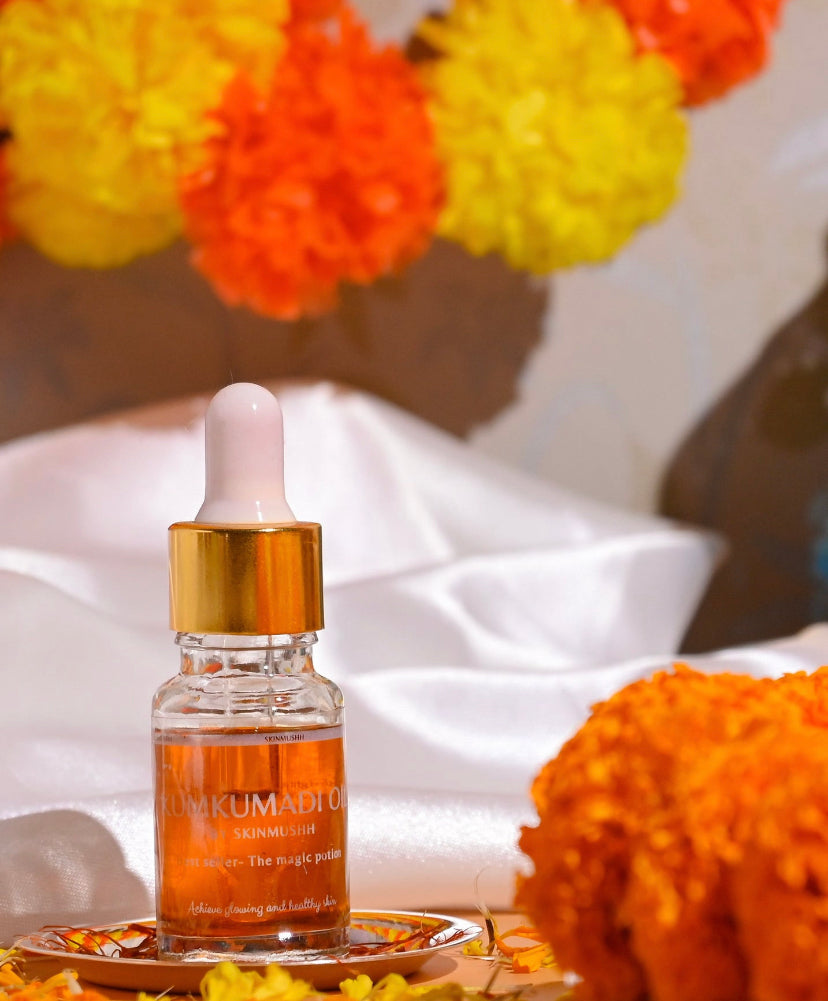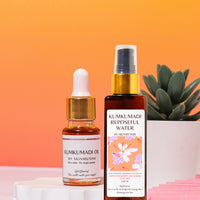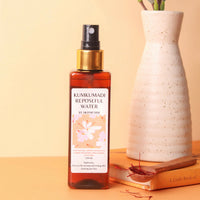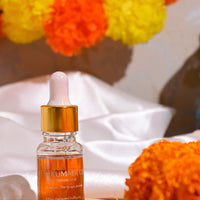 This duo consists of Kumkumadi Oil as well as Kumkumadi Reposeful Toner
What if we told you that one oil and one face toner can give you glowing skin, that's hydrated and free of any skin-related problems? You'd be amazed, wouldn't you? Well, here it is – our bestsellers – Kumkumadi Oil and Kumkumadi toner together now!!
Kumkumadi oil is a magical blend that makes it the perfect product for almost all skin problems!
Kumkumadi Reposeful Toner, helps hydrate and moisturise your skin while working to rid you of most skin issues you might have. So say goodbye to blemishes, acne scars and uneven skin tone with our Kumkumadi Oil.
This oil is not recommended if you have acne-prone skin.

What can you expect out of this Duo??
-  Helps in brightening your skin and keeps overall skin healthy
 - Best known for its glow and shine it provides on your face. Smoothens out blemishes and reduces the appearance of scars
 - Revitalises your skin and helps it glow with health
 - Helps your skin stay hydrated and improves uneven skin tones
- Reduces under-eye dark circles 
 - Also reduces wrinkles and keeps the skin fresh and young
Note: Not recommended for people with active acne
You can also use this as a pre makeup base for complete hydration and perfect glow without the use of too much makeup. 

How to use:
Cleanse your face and spray the kumkumadi Reposeful toner as a base. This should be followed by Our kumkumadi oil which comes in a super cute bottle with a dropper – which makes it really easy to use. All you need to do is put a few drops on your face and massage the oil in with the tips of your fingers before sleeping. Don't forget to wash your face at night before its application. Allow it to remain on your skin overnight to do its magic!

Why you should buy:
Who doesn't want smooth and flawless skin that radiates with glow and health? All within a super awesome budget! Well we have the one thing you needed all this time – our Glowing Duo. So give it a try and tell us what you think