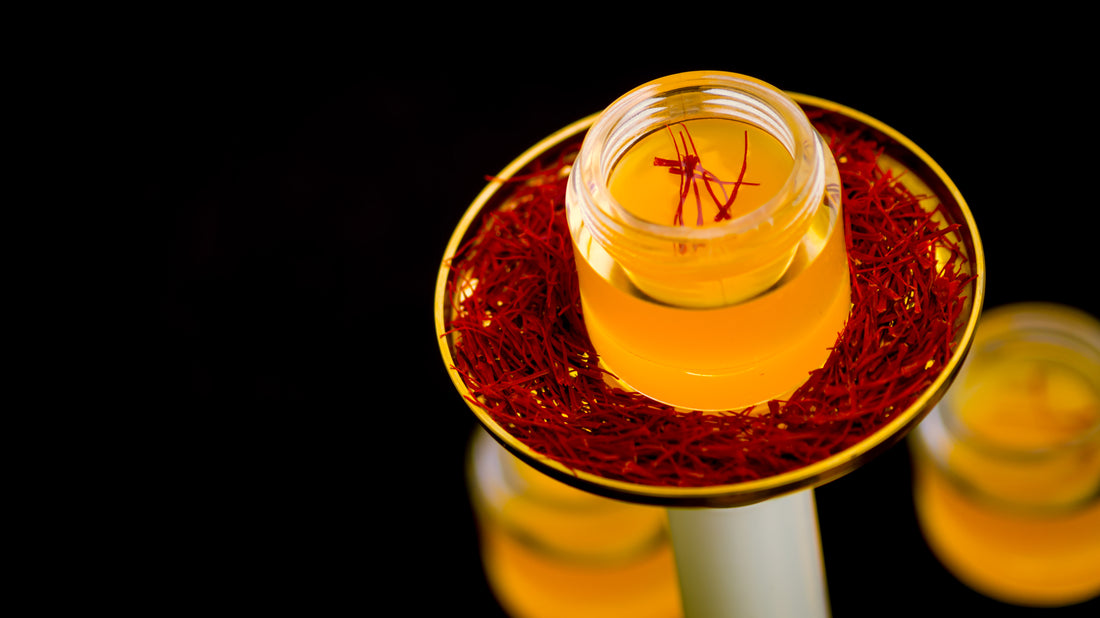 Dive into this wonderfully luxurious skin treatment called Kumkumadi Ghee. 
Made with the same ingredients as our best seller kumkumadi oil, our Kumkumadi Ghee is a must buy if you're looking for healthy, bright and glowing skin.✨❤️ 
What's more, our Kumkumadi Ghee is made with pure Cow Ghee, that's a storehouse of vitamins and antioxidants that nourish and revitalise dull and dehydrated skin. It also helps resolve several common skin-related problems including pigmentation, dark spots, dark circles, blemishes, scars, uneven skin tone, dry skin, oily skin, hydration and chapped lips!
Our kumkumadi Ghee has several benefits, including:
Helps in brighten your skin 

Smooths out blemishes and reduces the appearance of scars

Revitalises your skin and helps it glow with health

Helps your skin stay hydrated and improves uneven skin tones

Reduces under-eye dark circles

Reduces pimples and pigmentation too

Also reduces wrinkles and keeps the skin fresh and young
How to use 
Our Kumkumadi Ghee comes in a nice little jar that makes it easy to use. All you need to do is take a little product and apply it onto your face. Be sure to massage it into your face. This product is not recommended for acne-prone skin. 
Why should you buy this ghee?
Who doesn't want flawless skin with the least effort possible, right? Well, we've got you covered! So give our Kumkumadi Ghee a shot and you won't regret it, we promise :D