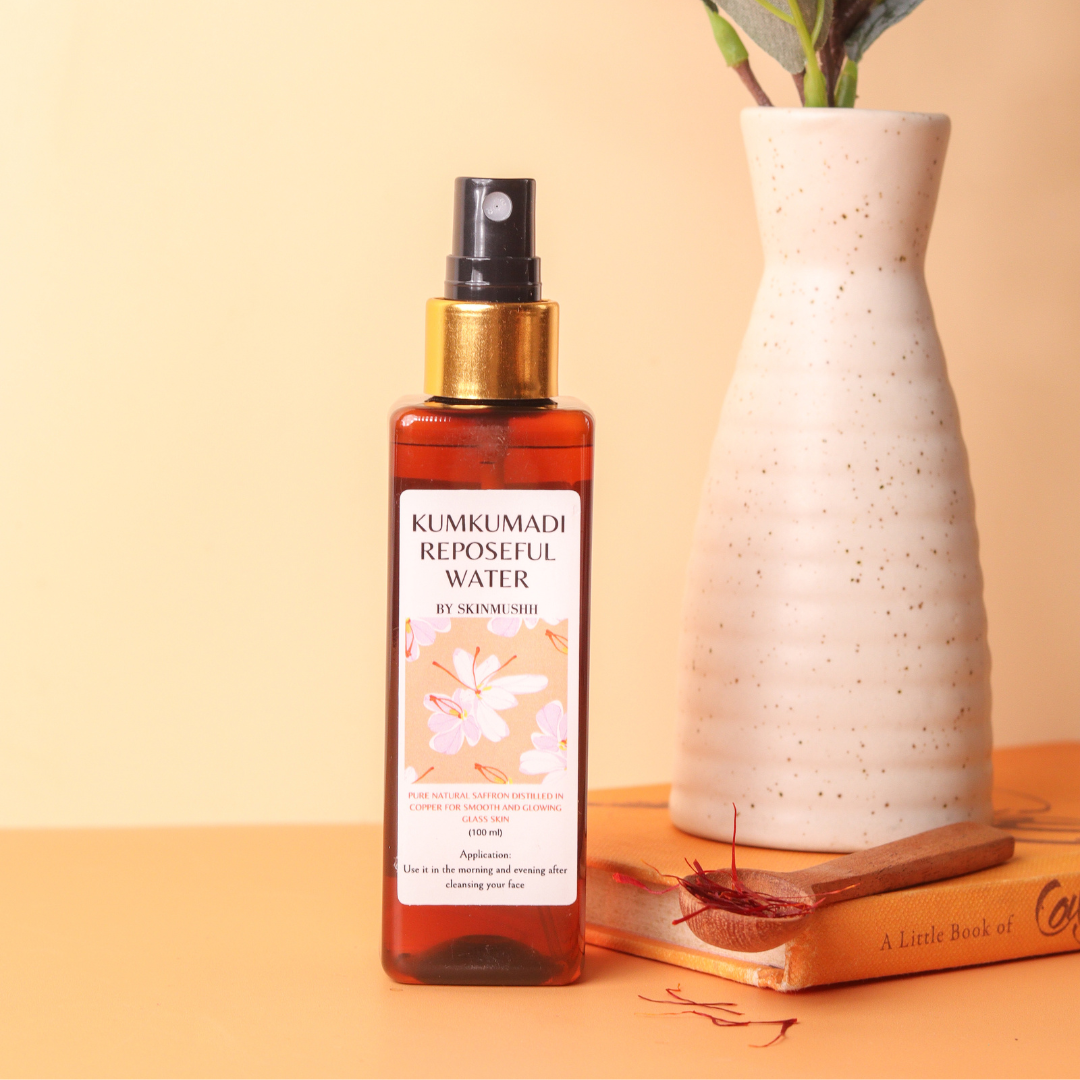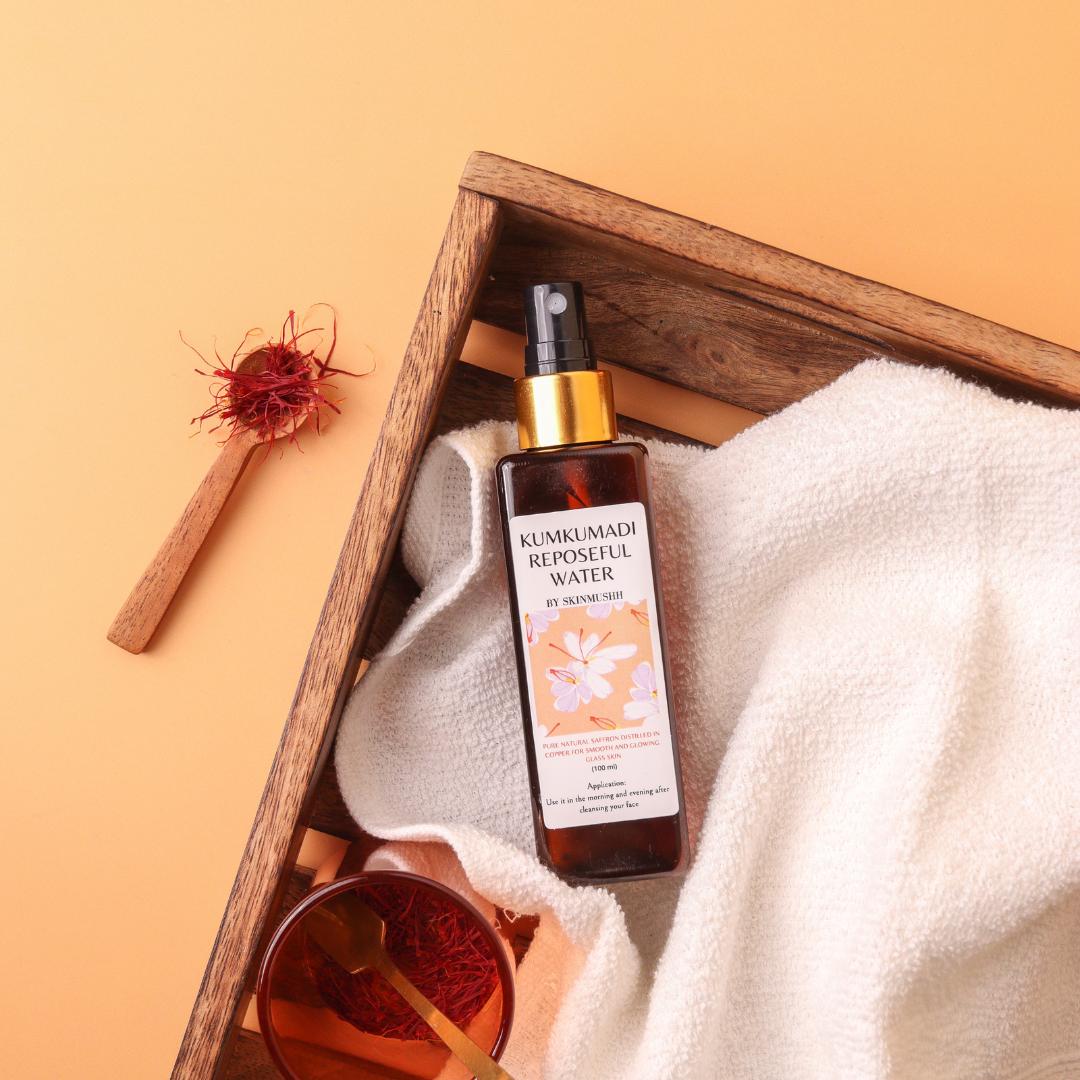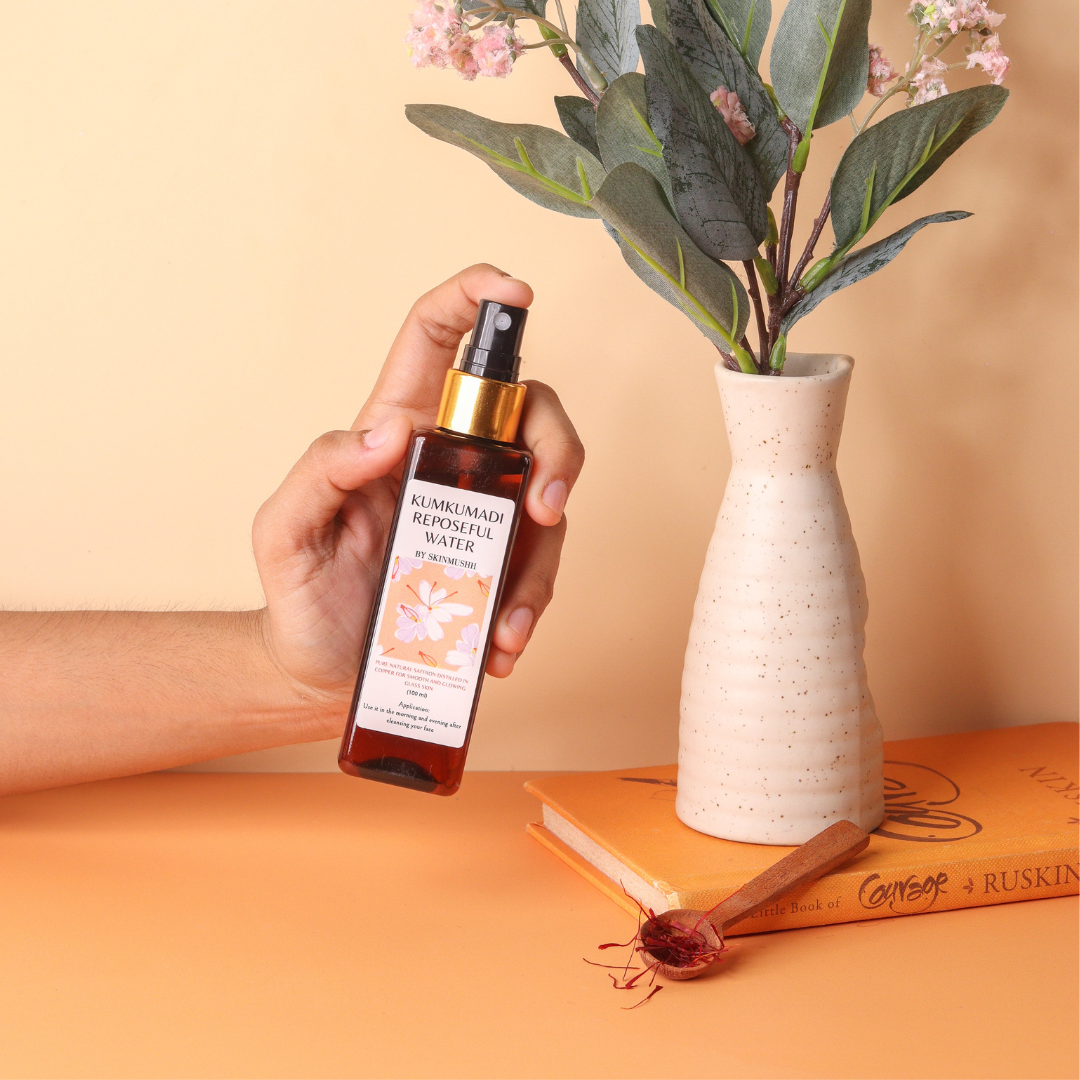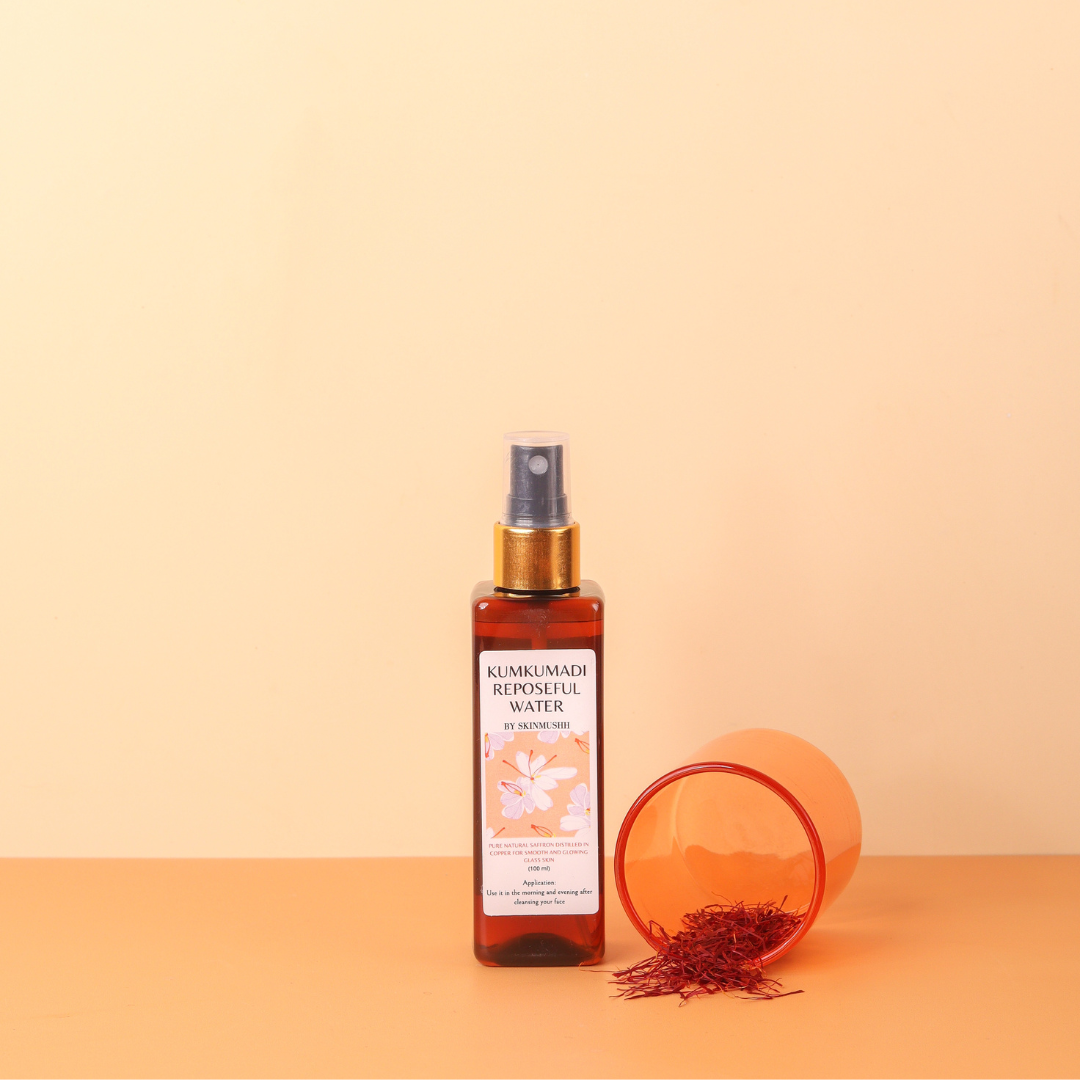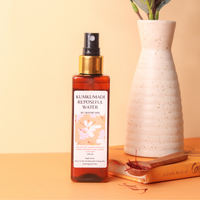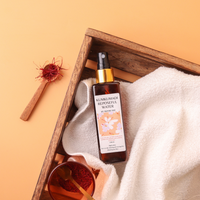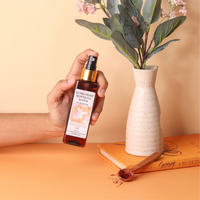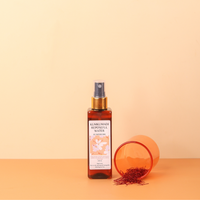 Kumkumadi Reposeful Toner
Kumkumadi reposeful toner is a water based toner from Saffron that is used to moisturize the face and treat facial skin to make it healthy and naturally beautiful.
No Chemicals, Fragrances, Alcohol, Glycerine or Stabilizers added
Reduces skin pigmentation while toning, hydrating & refreshing it
BENEFITS
Remove Pimples and Dark Spots - The high antioxidant content in saffron is able to cure acne and black spots on facial skin when used regularly.
Makes Long Lasting Make Up - For those of you who often use Make Up, Kumkumadi reposeful toner is also very suitable for you to use before and after using Make Up. This chemical-free toner is safe on facial skin, thus minimizing the occurrence of allergies on the face.
Brighten the Face. - Kumkumadi reposeful toner will also brighten the face when used regularly. In addition to preventing dry skin, Kumkumadi reposeful toner can also make the skin look firmer.
Create a Natural Glowing Face - Kumkumadi reposeful toner can make the face more glowing naturally. The content of antioxidants and natural vitamins in Kumkumadi reposeful toner, can make the face fresher, not dull and more glowing.
Healthy Skin - Regular use of Kumkumadi reposeful toner will make your face healthier. Saffron's natural antioxidants can also ward off free radicals, so it's great if you use it on your face.
Can be used as a mask solvent - Besides being used to treat the face, this Kumkumadi reposeful toner can also be used to dissolve masks. Because Kumkumadi reposeful toner does not use chemicals, it can add benefits to the face masks we use.