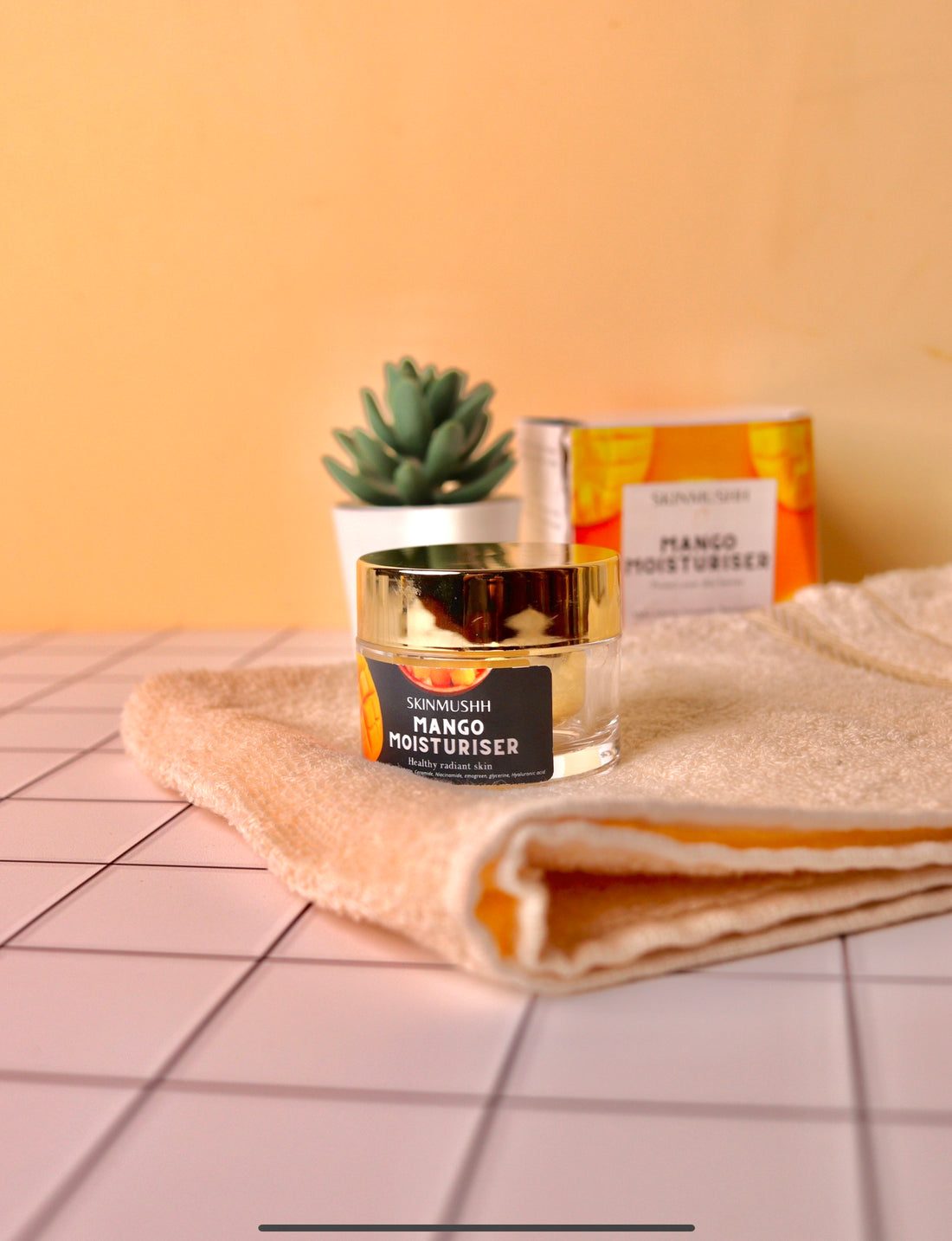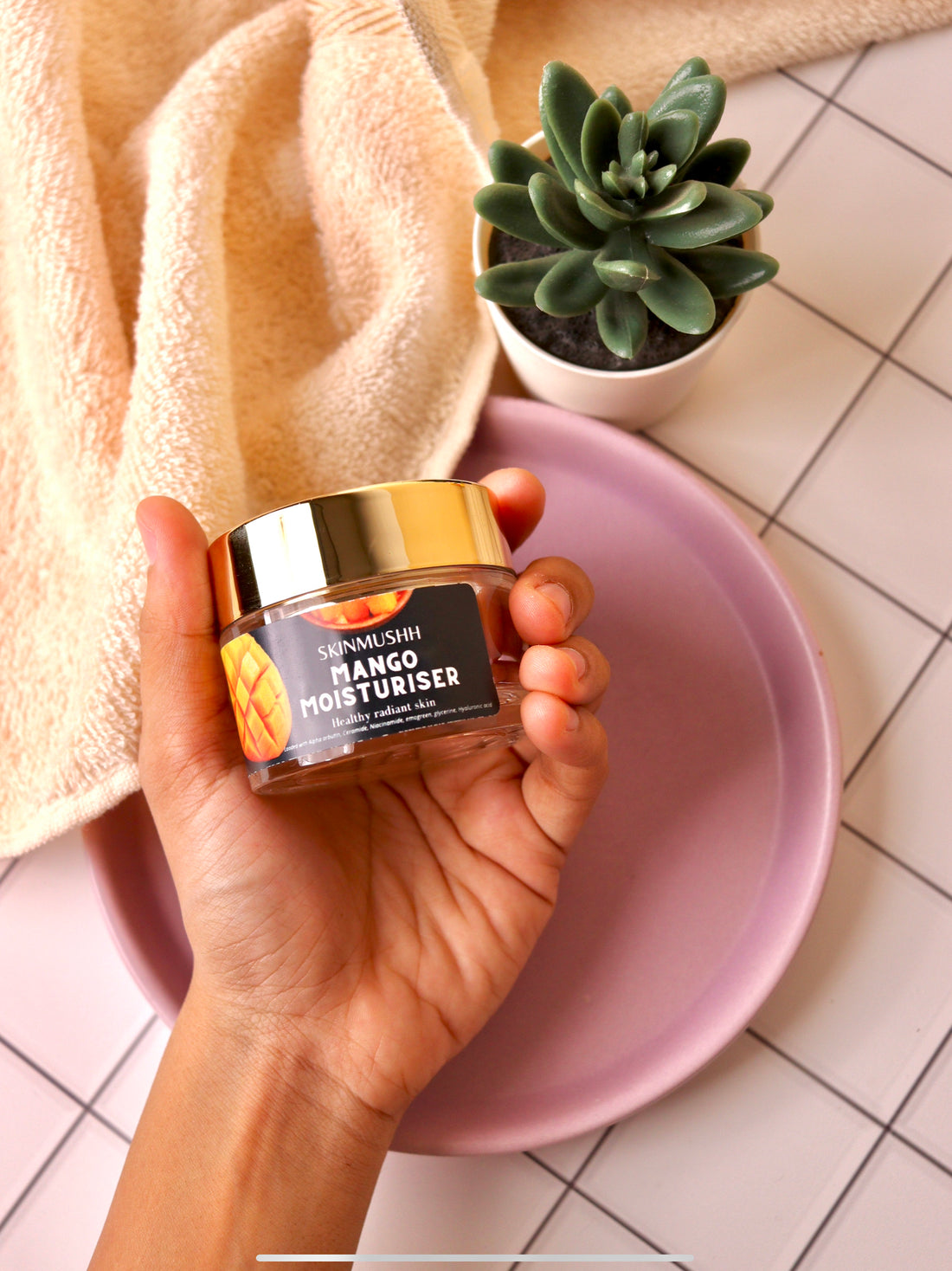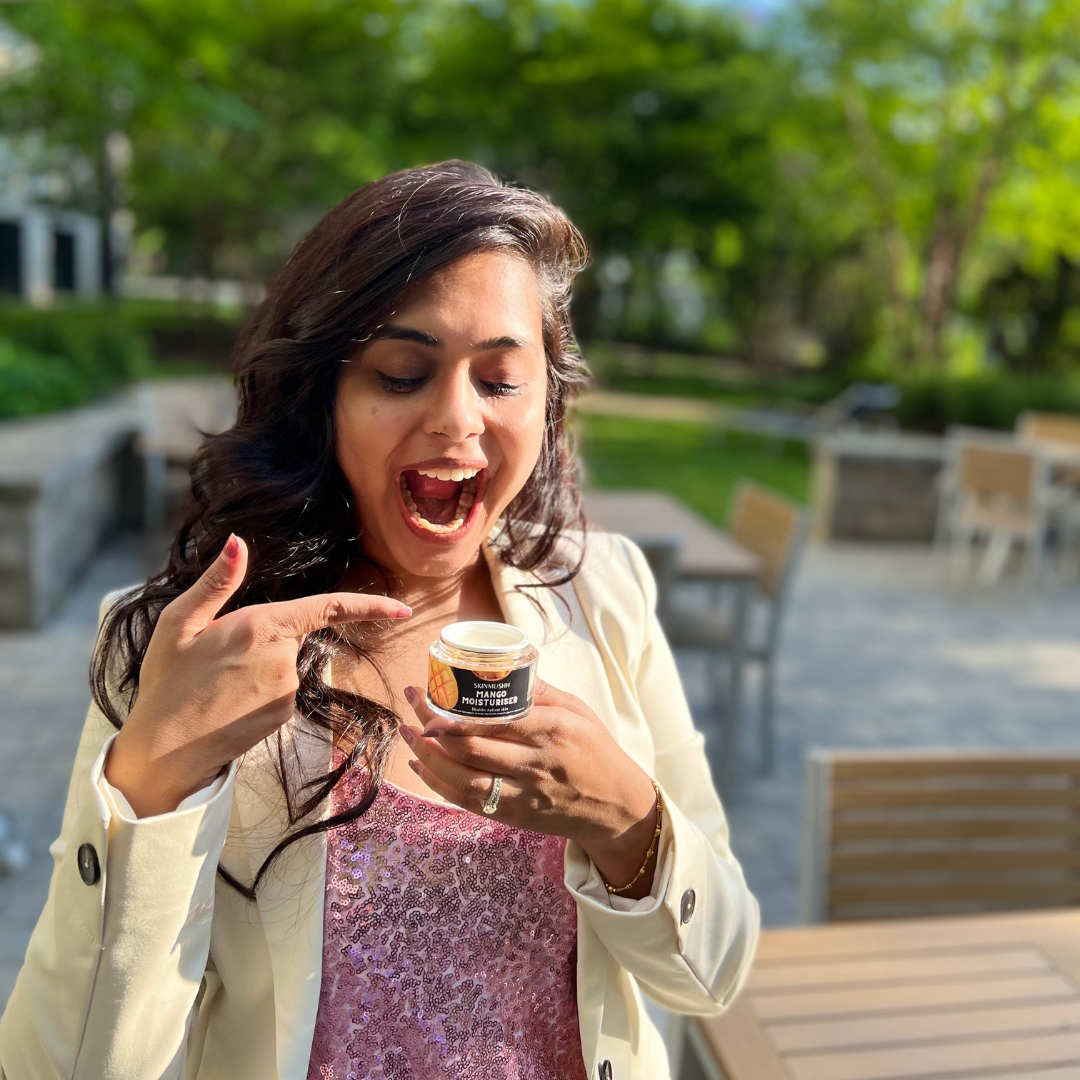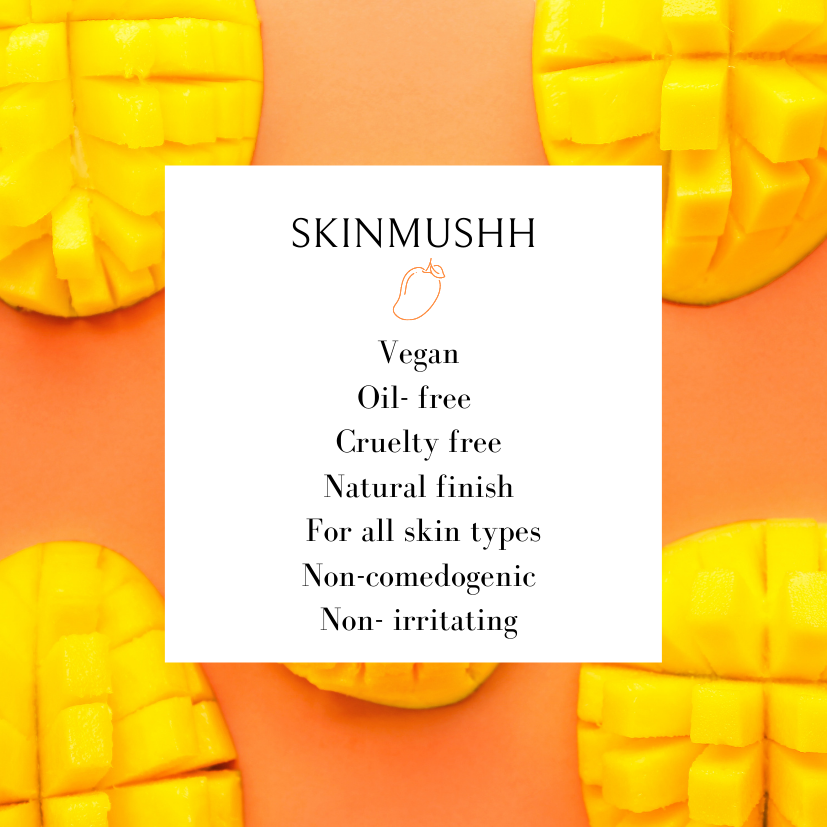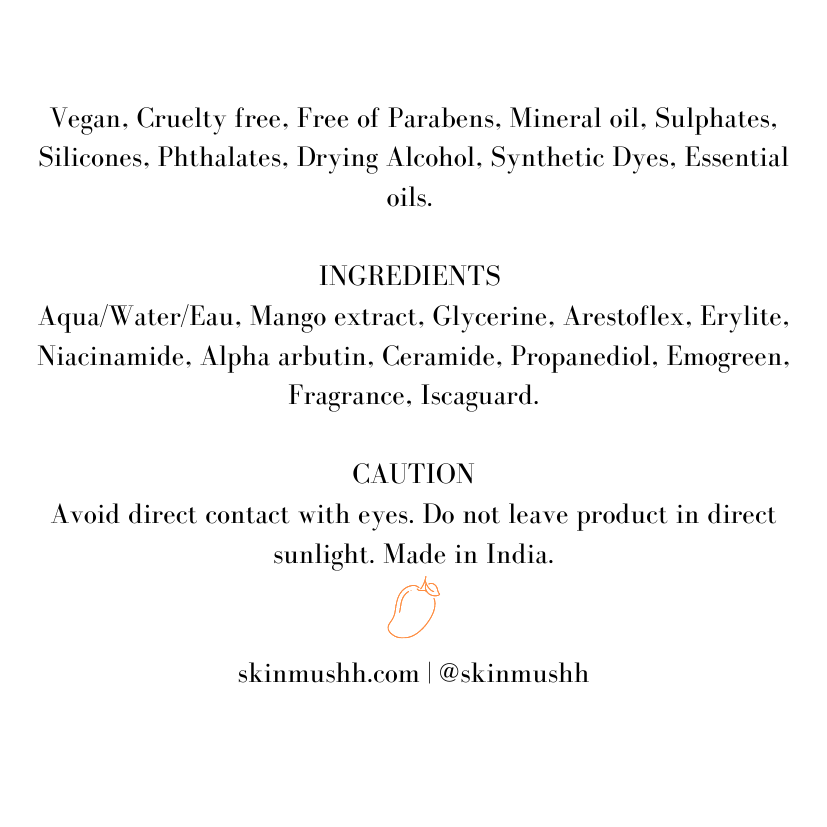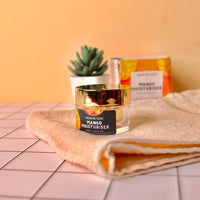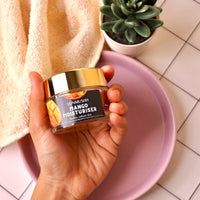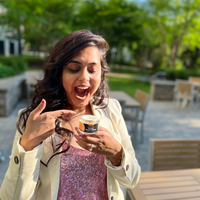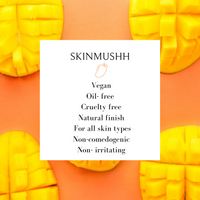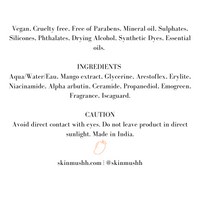 Mangoes contain alpha-hydroxy acids that can break down the skin cell bonds with their chemicals. Once the dead skin cells are removed, it allows a new, more youthful layer of the skin to come forth. Moreover, mango pulp significantly rejuvenates the skin, deeply hydrating it in the process. Our mango moisturizer contains Alpha arbutin and Ceramides as key ingredients which aid in preserving the skin by creating a protective layer that helps prevent the loss of moisture and shields the skin from environmental aggressors. They play an essential role in keeping dryness, dehydration and premature signs of aging at bay.  
Mango contains following ingredients 
Vitamin A: Vitamin A or retinol reduces the lines on your skin, fostering collagen production to lighten up the dark patches.
Vitamin B6: Being water-soluble, this particular vitamin minimizes the oiliness of your skin.
Potassium: This mineral is responsible for moisturizing the skin by keeping the cells hydrated.
Copper: It mitigates wrinkles and fine lines on the skin, lightening it up and keeping it protected against free radicals.
Magnesium: People experiencing rosacea, acne, or oily skin benefit from magnesium present in mangoes because of its anti-inflammatory and redness-reducing properties.
Vitamin K: This mineral helps in doing away with spider veins and stretch marks on the skin.
Vitamin E: It goes a long way in keeping the skin hydrated.
How to use ? 
After serum, smooth a dime-sized amount onto clean skin morning and night. Gently pat into skin until fully absorbed.

Best before : May 2024
Use it in 6 months after opening the bottle.