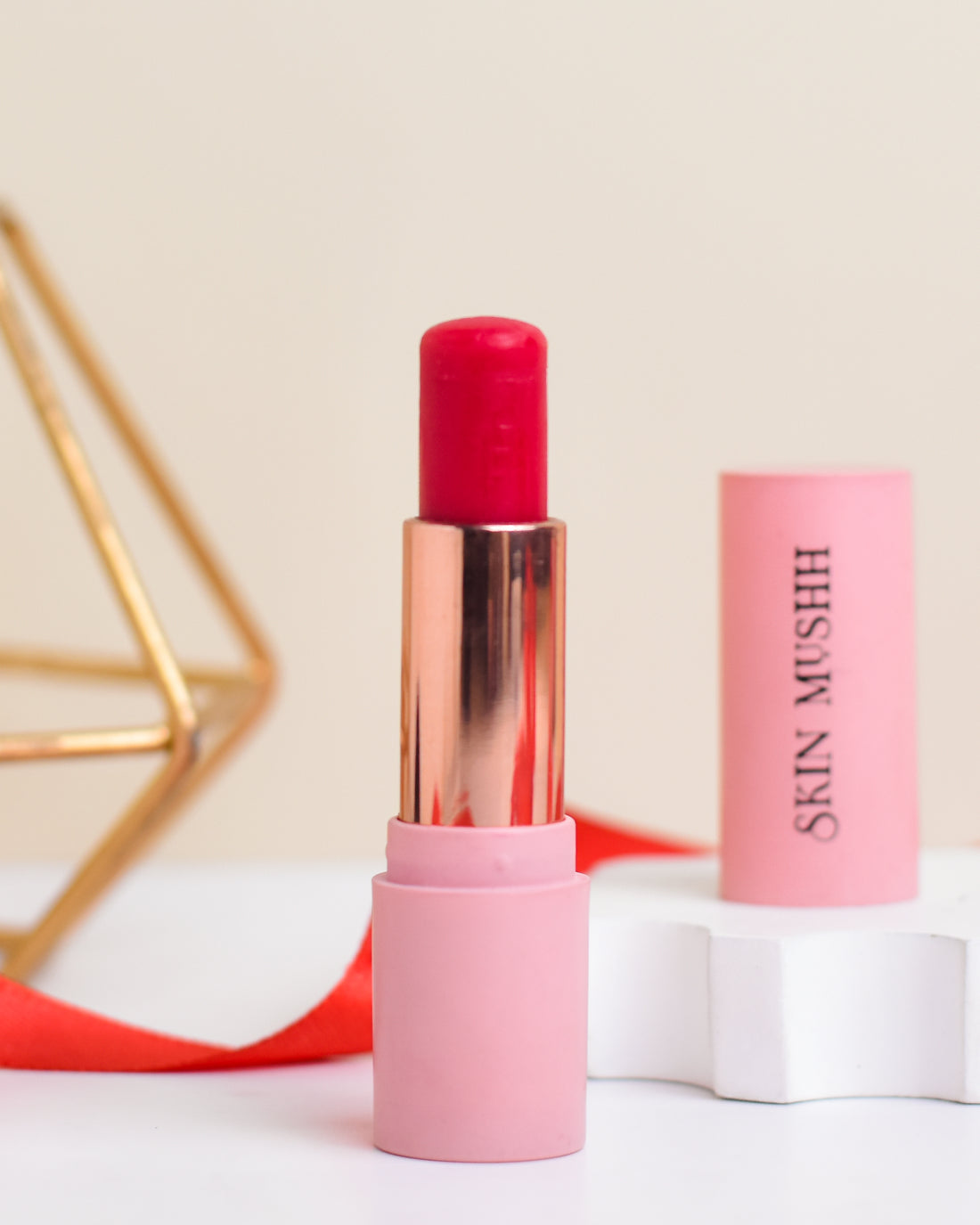 If you've been looking for a chapstick that will give you pinker, softer and more moisturised lips, your search ends here! 
Yes! Pinking of you is the perfect blend of strawberries and all natural ingredients that'll help keep your lips at the pink of health. 
Infused with the goodness of strawberries, that have amazing exfoliating properties, this chapstick works wonders on the delicate skin of your lips, that'll leave them looking amazing! 
What's more, our Pinking of you comes tinted in a wonderful pink hue, making it a healthy, all natural part of your daily make-up routine.
Benefits: 
Strawberries have natural Vitamin C and salicylic acid that gently exfoliate your lips 

They also helps moisturise your lips

Prevents further chapping 

Reduces roughness of lips too!
Why you should buy
Looking for a chapstick that'll give you pink, perfectly kissable lips then this is the one for you. 
Made of all natural ingredients, out Pinking of you  chapstick is exactly what your lips need. So, go on, grab one and you won't regret it!