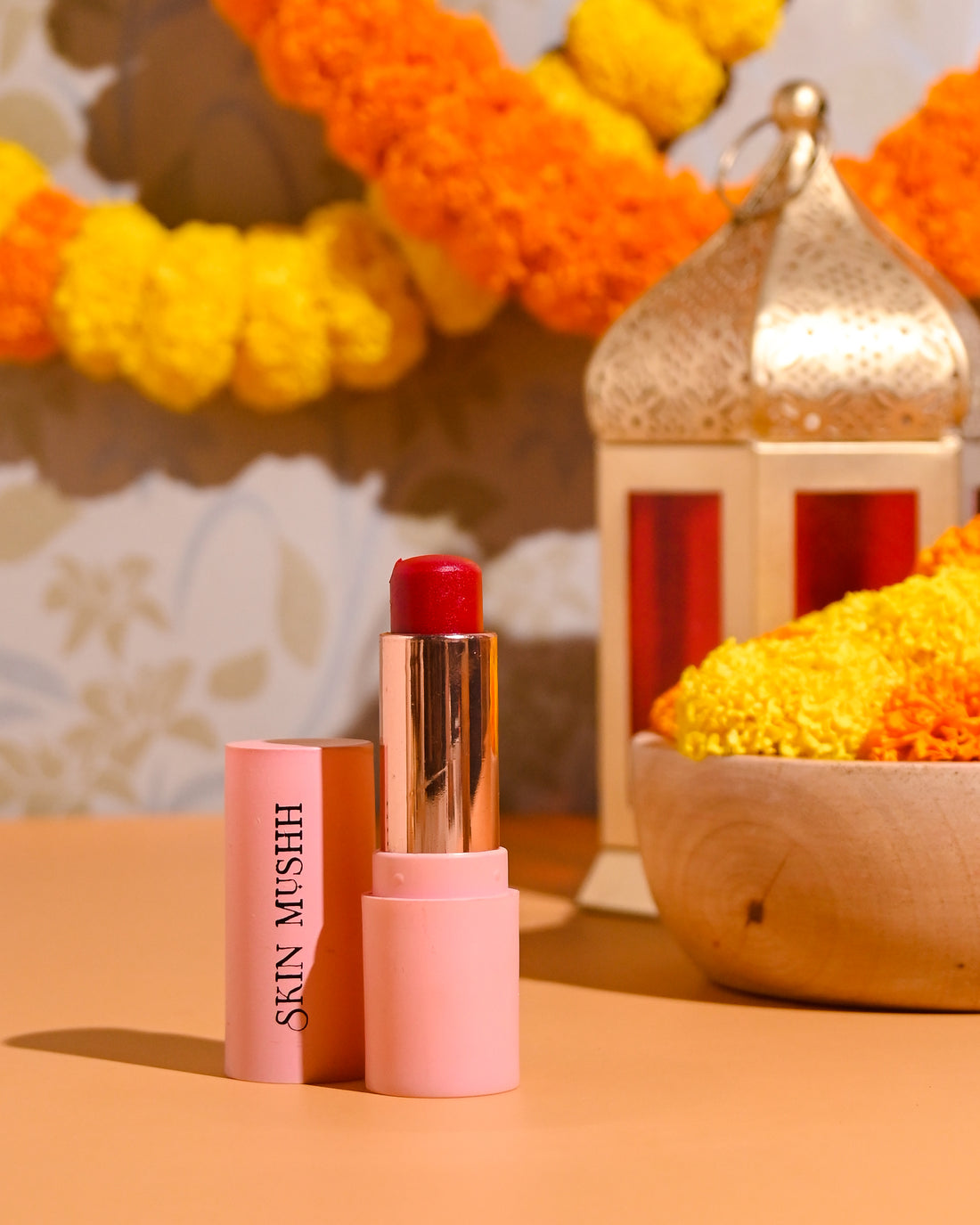 Berries are great for health, right? But, did you know they work wonders on chapped lips too? Yup, they nourish your lips, infusing them with a wonderful hue that makes your lips look healthy and lush. 
What's more, our Red velvet chapstick comes packed with all natural ingredients that work wonders on lips that need an infusion of care. Plus have a luscious red tint, that make it a perfect part of your makeup routine. 
Benefits: 
Our Red Velvet chapstick comes packed with benefits. They are: 
The berry infused chapstick is made of all natural ingredients that helps reverse the damage done by using chemical-laden lip products. 

The moisturising and exfoliating effect of berries in our Red Velvet/ Romantic tryst chapstick helps moisturise and soften dry lips 

Nourishes your lips and prevents further chapping. 
Why you should buy: 
Chemical filled lipsticks can harm your lips, leaving them feeling dry, dull and rough. But our Red Velvet chapstick can help undo all of that!
So why not give your lips the love it needs while looking like a boss while doing it? 
Grab our Red velvet chapstick now! And watch your lips transform into their kissable best.