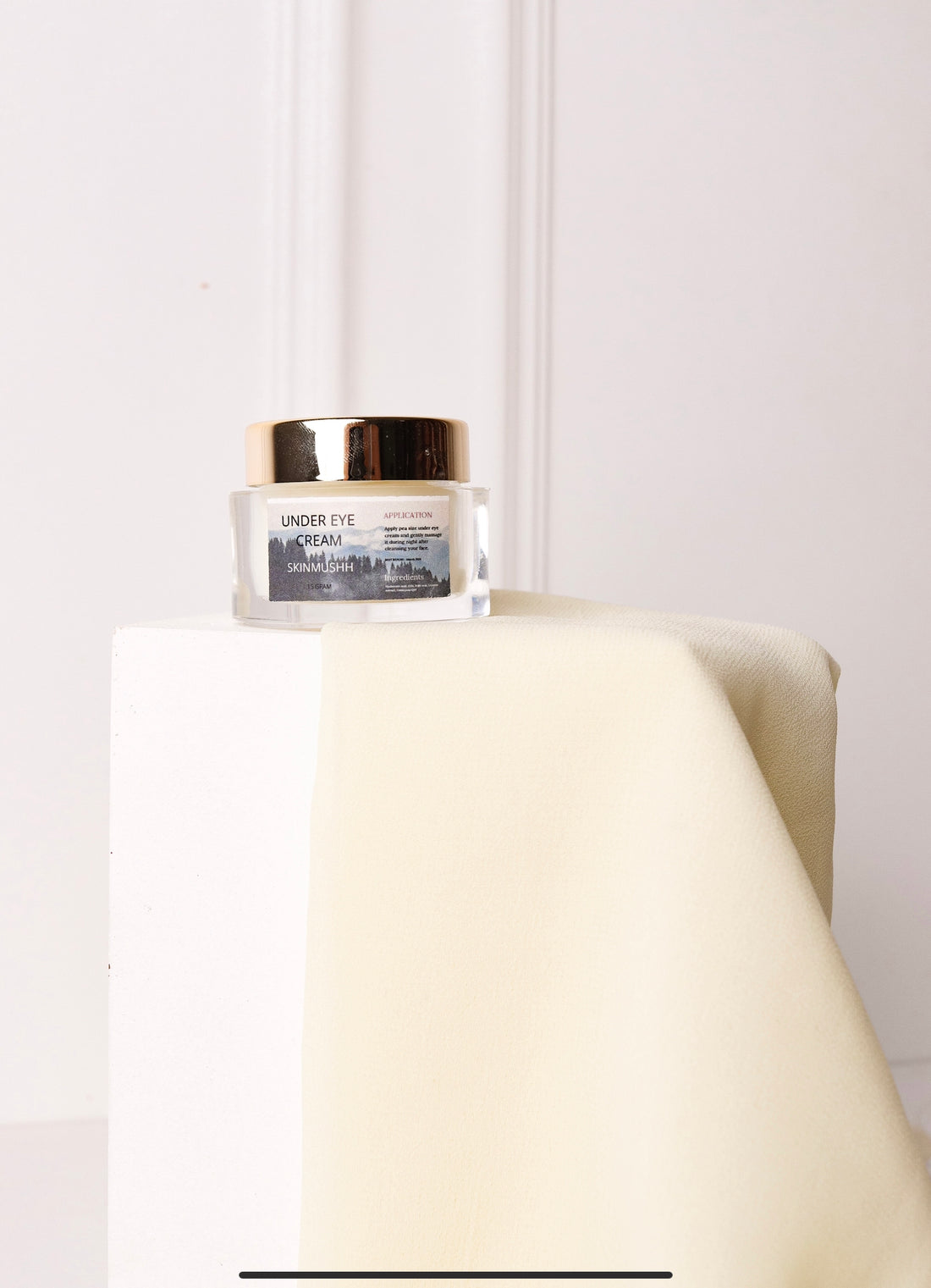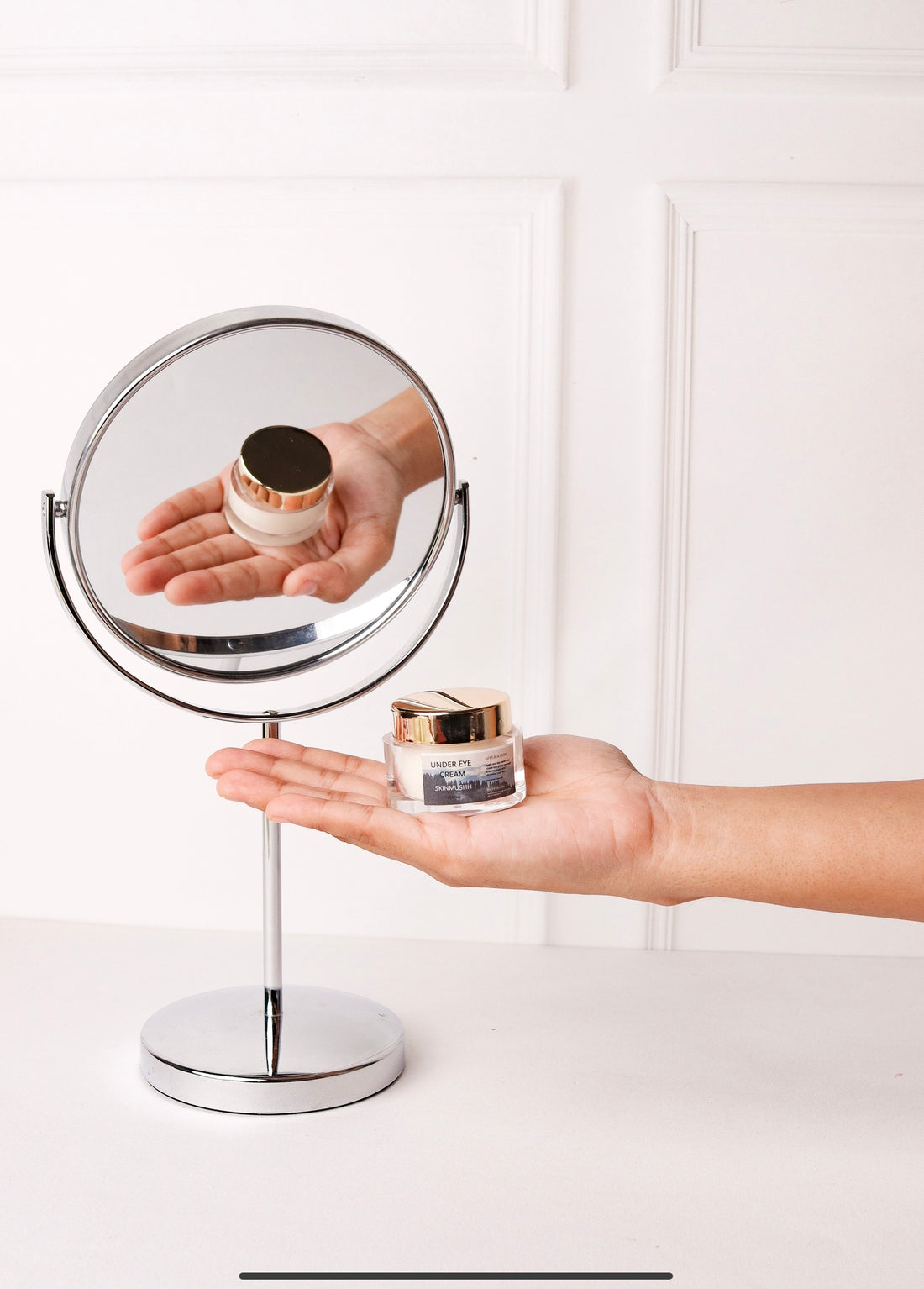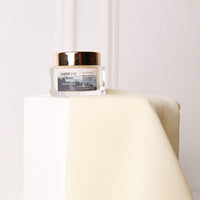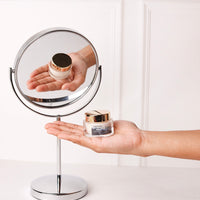 Eyes indicate the antiquity of the soul. But, sometimes, the skin around your eyes needs a little TLC, right? Well, we've got you covered. 
Our Under-eye cream comes with the perfect blend of Glycolic, Lactic, Malic, Mandelic, Hylauronic acid and other ingredients that help firm up and reduce the signs of premature ageing around your eyes. 
Skinmushh's under eye cream comes with ingredients that help increase collagen production in the area under and around your eyes to help it stay moisturised and beat under-eye dark circles. 
Benefits:
Our Under Eye cream has several benefits: 
It is an effective remedy for dark circles and pigmentation around your eyes. 

It helps reduce signs of ageing such as fine lines and wrinkles. 

The collagen on our under-eye cream helps keep your skin firm from within and acts as the first line of defence against premature ageing
How to use: 
Packaged in a cute jar, this under eye cream is as easy to use as 1-2-3! All you need to do is scoop out a bit of the product on your fingers and apply it to the skin around and under your eyes. As you massage in the cream make sure you massage the area upwards and outwards. You should start seeing results in as little as 2 weeks. 
It reduces fine lines, packy skinis best used after cleansing your face and left overnight. 
Looking for a cleanser? Try one of ours – we have a whole range! Check them out here
Why you should buy: 
Our eyes are constantly working, whether it be when you're working or simply relaxing as you scroll through Instagram – and that's where this cream comes in. It works wonders to reduce fine lines, signs of premature ageing, and dark circles. So give your eyes the RNR they need with our Under-eye cream.