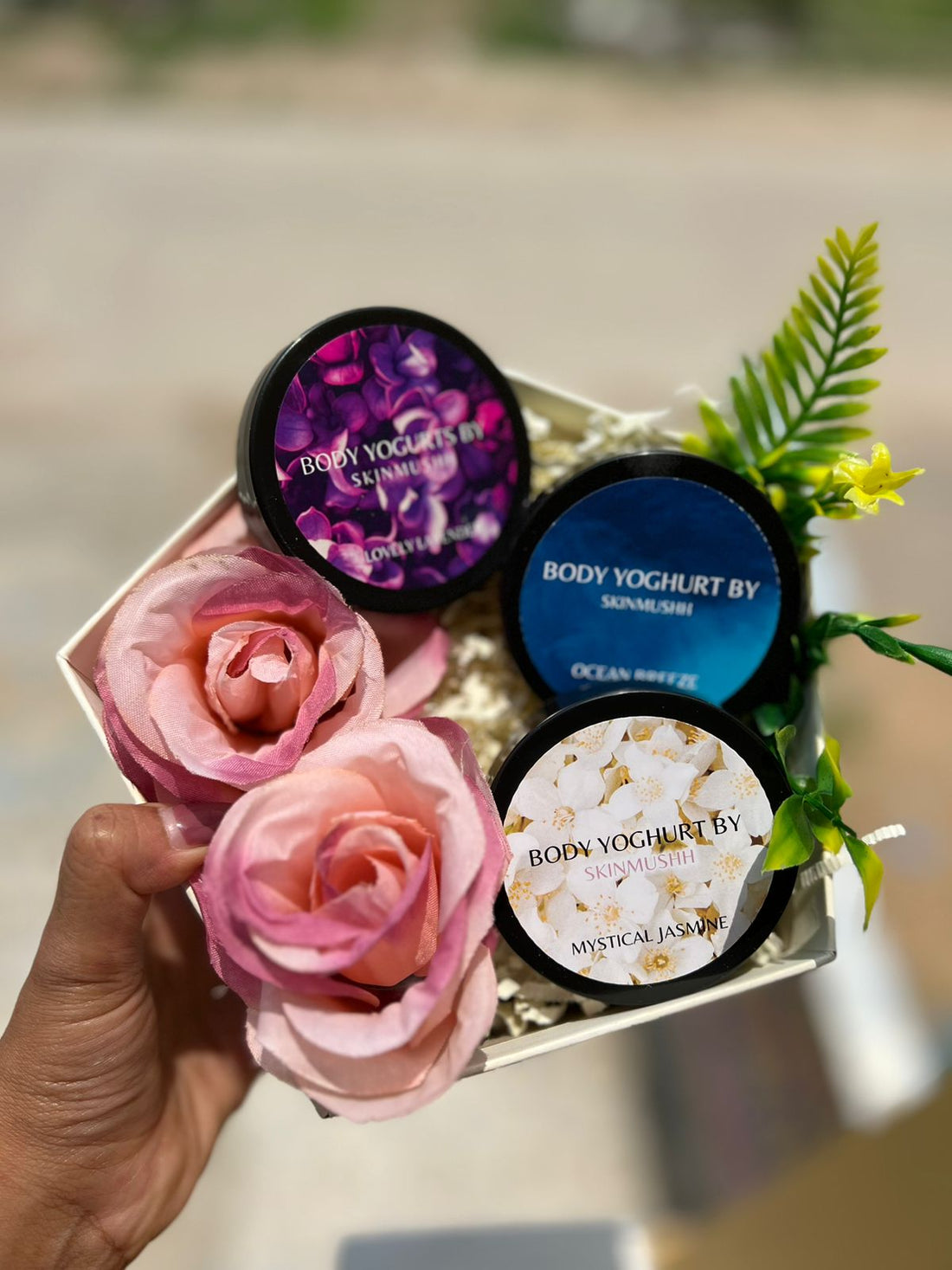 Moisturising Mother's Day Hamper-50% Off
Home is where the mom is! And that is why we have made this hamper in a shape of a house to convey to your mom the same feeling . Agree it or not, inspite of all the spit and spats with our mothers, a mother is whom we run to in times of trouble. All the love in the world begins in your mother's arms.  Let's celebrate this occasion appreciate our mothers and tell them to take out some time for themselves. 
This is a mothers day hamper which exactly contains whatever your mom needs to prioritise herself and take care of her skin. It contains 3 unique yogurts.
Lovely Lavender: A fragrant bouquet of lavender. Top notes of fresh floral, floral apple, muguet and nuances of grape. Mid notes of lavender, rose, gardenia and jasmine. The fragrance is completed with classic orange flower and musk.
Jolly Jasmine: A potent Jasmine floral garden scent. Top notes of jasmine, lilac and lily of the valley. Mid notes of rose, lavender, hyacinth and magnolia. Lingering soft notes of violet and vanilla at the base.

Ocean Breeze: The invigorating scent of a warm day at the beach. A fresh citrus scent with notes of ozone, amber, musk and powder.
Our main customer feedback is that they love the water like light consistency of the yogurt which makes it absolutely non sticky and a perfect choice to beat the summer heat and keep your skin cool. It's main benefits includes Shea butter and Jojoba oil which are highly nourishing for your skin, promotes healthy skin growth, fades away scars and blemishes. 
Don't wait to grab this gift for your mom! Let's celebrate our mothers love on this occasion. The sale is valid for a limited time only so grab the offer now!